Batman: Arkham Knight Season Pass Details  
We're finally learning more about the things the Batman: Arkham Knight Season Pass will contain to justify is rather massive price tag. There are skins for the Batmobile and extra challenge rooms as most expected, but video game developer Rocksteady is also throwing in something else interesting: Batgirl.
Rocksteady detailed the Batman: Arkham Knight Season Pass this weekend. When the game arrives, users will be able to purchase the Season Pass as a way to get the games entire swath of extra content. Last week Rocksteady and publisher Warner Brothers revealed that the Batman: Arkham Knight Season pass would cost a whopping $40 separately from the game. Purchasing the Season Pass with Batman: Arkham Knight will cost $99.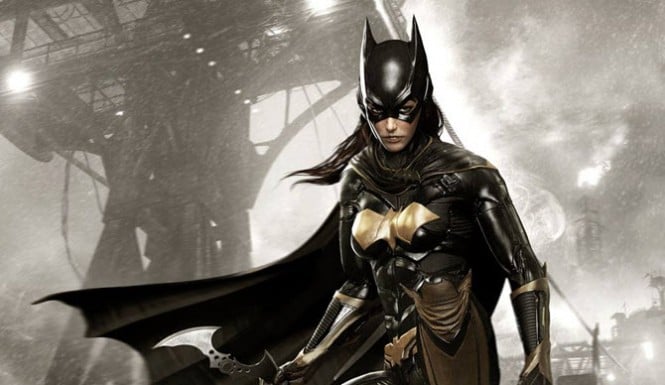 One of the biggest surprises about the Season Pass is that Batgirl: A Matter of Family content. Rocksteady describes it as a "prequel" story taking place in a different place. In the expansion gamers play as Batgirl, another Batman sidekick who has never been a playable character in the series' stories.
Besides the extra Batgirl content there's the Season of Infamy story, which will include story content and missions for the game's main location in Gotham City. It too will have a new story and what Rocksteady says are unique "gameplay features." Gotham City Stores will let players become each of the Batman's sidekicks with a story that happens before and after the story featured in Batman: Arkham Knight.
Each of the games in the Batman: Arkham series have featured Challenge Maps that take you to previous locations in the game and throw waves of bad guys that you must defeat. That won't change in Batman: Arkham Knight and the Season Pass will introduce more Challenge Maps than what the core game comes with. Gamers can expect character skins for Batman, Robin, Nightwing and Catwoman. To go along with those the Batman: Arkham Knight Season Pass also includes each of the Batmobile's from the franchises television shows and movies on their own themed race track.
All told, the Batman: Arkham Knight Season Pass seems like it's completely worth it for series fans and casual gamers alike. Rocksteady plans to drop new content in the game for Season Pass holders every month for six months, which is pretty unique for a high-profile game. Normally, season pass buyers can look forward to an expansion pack or two. Adding all of this story related content and single player extras over a six month period is unheard of.
Had Rocksteady and Warner Brothers fully detailed the Batman: Arkham Knight Season Pass last week it's likely they wouldn't have seen the slight backlash from the video game community when they did. Batman: Arkham Knight is one of this summer's most anticipated games. It was originally scheduled to launch last year on the Xbox One and PS4, but got delayed before the fall. Like previous games in the series, you play as Batman in the main story. Once again Gotham City is under siege, but this time there's a different threat.
The Arkham Knight is slowly taking control of Gotham using what amounts to a mercenary force to do his bidding. As the Arkham Knight is gearing up for a fight, other criminals and Gotham are planning on bringing down Batman anyway possible. So many villains in the game are probably why we've heard a lot about other playable characters from the Batman universe whereas past games focused on Batman entirely.
We don't yet know all the gadgets that Batman will have at his disposal for this game, but we do know of one key advantage. That advantage is the Batmobile and players will be able to travel around Gotham with it and take down enemies in vehicles.
Batman: Arkham Knight launches on the June 23rd on the Xbox One and PS4. It won't be coming to the Xbox 360 or PS3.

This article may contain affiliate links. Click here for more details.