Batman: Arkham Knight To Bring Vigilante Justice to the PS4 and Xbox One
Gamers will get the opportunity to take down an expanded assortment of criminals when Batman: Arkham Knight, the latest and final installment in the Batman-themed games made by game developer Rocksteady, launches sometime later this year for the PC, PS4 and Xbox One.
Rocksteady Games and Warner Brothers Interactive Entertainment announced the coming game earlier today with an expanded spread in this month's GameInformer magazine and a new trailer that's available on YouTube.
As with Batman: Arkham Asylum and Batman: Arkham City, Batman: Arkham Knight will let users play as the titular character in what we assume is another open-world style game. In past games users have been dropped into Gotham City and are tasked with picking up new weapons and taking down famous series villains. For example, Arkham Knight will include Penguin, Scarecrow, Two-Face and Harley Quinn.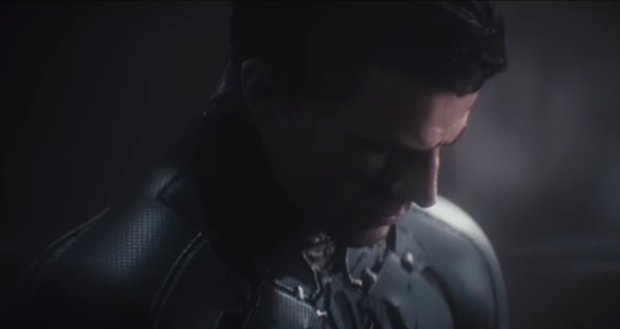 Users who pre-order the game will be able to play as Quinn according an image posted to GameStop. That image also indicates that the game will launch on October 14th of this year, however Warner Brothers has yet to confirm that release date.
The YouTube trailer itself borrows the cinematics and tone of the recent Batman films to get users excited for the game. It also heavily features the Bat Mobile, which Rocksteady says will be a part of the user's arsenal How it will fit in exactly isn't yet known, however the possibility of driving the famed hero's car has tantalized users for some time. So far the car has only been shown in the series' first installment.
The teaser includes a voice over reading a note left by Thomas Wayne to Bruce Wayne detailing his hopes that Bruce grow up to use his wealth to protect the citizens of Gotham City.
The developer's comments also indicate that this will be the last in it's Arkham franchise. To date the series of games have been responsible for a sort-of resurgence in super hero-based video games. Whether those comments mean that both the studio and Warner Brothers will walk away from the franchise after Batman: Arkham Knight releases is unclear since Warner Brothers had it's in-house Montreal studio develop last year's Batman: Arkham Origins.

This article may contain affiliate links. Click here for more details.