Batman Return to Arkham Release Date & More Confirmed
For four straight video games Xbox, PlayStation and Windows gamers have gotten the opportunity to visit the world of Batman. The most recent game in the series, Batman Arkham Knight, is better described as a Batman simulation than a Batman game. Fresh from the adventures set in Gotham City with the Batmobile, Warner Brothers is ready to lead players back to the franchise with the Batman Return to Arkham release.
The Batman Return to Arkham release is an opportunity for a new generation of players to experience earlier games in the series. The game will package up the older titles in the series for play on Microsoft's Xbox One and Sony's PS4 video game consoles.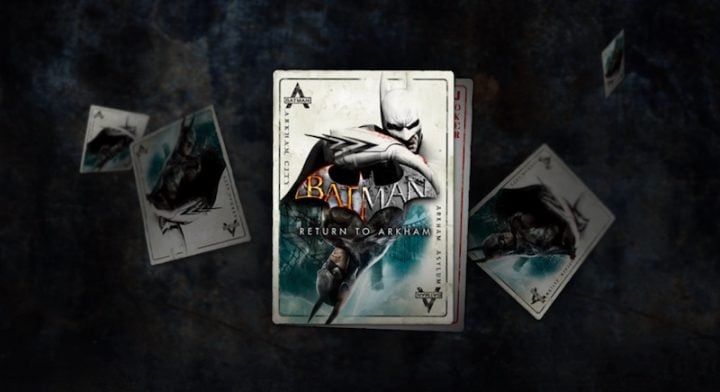 Batman Return to Arkham Release Confirmed
Simply put, Batman Return to Arkham is a remake, a massive collection of previous games in the series. Warner Brothers Interactive, the publisher that owns the rights to the Batman franchise and other DC Comics heroes, is hoping that players that didn't get the original game will want to try it out. It's also hoping to capture a huge group of fans who did play the older games in the series, but are keen to run through the games again.
Virtuous Games is developing Batman Return to Arkham.
The First Batman Return to Arkham Release Date
At first, all we had to go on about the Batman Return to Arkham release was anecdotal evidence. The game's launch seemed like a sure thing, with ratings boards and retailers all pointing to the title's imminent launch. Still Warner Brothers said nothing about the title.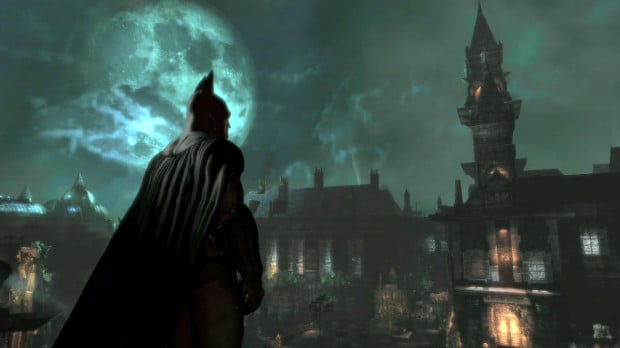 All of that changed on May 18th. That's when the publisher finally started sharing must-know details about the game. Officially, the Batman Return to Arkham release date is July 26th. That's a little over a year since the launch of Batman Arkham Knight on Xbox One, PS4 and Windows PCs.
Batman Return to Arkham is only coming to modern video game consoles. That means that only Xbox One and PS4 players can expect the game. PC users won't get the chance to pick up Return to Arkham.
Batman Return to Arkham Release Delay
On September 6th, after months of silence about the game, Warner Brothers confirmed a new Batman Return to Arkham release date. Now the game is set to arrive on store shelves October 18th.
Batman Return to Arkham Release: What's Changed
Again, Batman Return to Arkham is a chance for everyone to relive the adventures of the first two games in the series in their entirety.
Both Batman Arkham Asylum and Batman Arkham City are included in the bundle. Users that purchase Return to Arkham don't have to invest in downloadable content along with the games since Warner Brothers is including every piece of downloadable content that's available for both games. If it's helpful, think of the Batman Return to Arkham release as a giant Game of the Year edition for both titles.
Where Warner Brothers is deviating from the typical Game of the Year formula is upgrades. Using Unreal Engine 4, developer Virtuous Games has tweaked and improved all the game's visuals. Everything from lighting to character models have visual upgrades. The upgrades provide a fairly valid reason for anyone that's already played the games to want to try these new releases.
The essential mechanics of both games haven't been upgraded in any way. The gadgets and suits specific to each game haven't changed. For example, the locomotion mechanics used to travel across entire city blocks in Arkham City and Arkham Knight aren't going to be available in the copy of Arkham Asylum. That's a good thing, tampering with the mechanics of either game would ruin the experience for newcomers and returning players alike.
Warner Brothers seems to be compromising on price because there's no additional content or big changes to the story or mechanics. Batman Return to Arkham will cost $49.99 when it makes its debut on Xbox One and PS4 in July. That's $10 less than what a new game would cost on either platform. Some developers have gotten away with charging $59.99 for their remakes and compilations.
Interestingly enough, Warner Brothers is leaving out an essential part of the Batman Arkham franchise. The two games that were developed by Rocksteady are included, but Batman Arkham Origins, a game that some fans liked just as much as the other two, isn't included in the bundle at all. The game went back in time to reveal a less refined, less seasoned Batman than other games in the series. Batman Arkham Origins was developed by WB Montreal, not Rocksteady, which may be why it's not included here. Maybe, Warner Brothers will release the game as standalone remake sometime in the future.
Read: Batman Arkham Knight Season Pass Finale Release Revealed
Rocksteady developed Arkham Asylum, Arkham City and Arkham Knight. Rocksteady hinted at another project for Batman Arkham in late December during a video about downloadable content for Arkham Knight.
Video game retailer GameStop is already taking Batman Return to Arkham pre-orders.

As an Amazon Associate I earn from qualifying purchases.