Battery Tests & 2 Ways to Win Windows Phone 7
Anandtech has a killer review of Windows Phone 7 up and they have run plenty of tests. One that really stands out is their battery tests. The battery life varied depending on the screen type. The LG Optimus 7 proved the best in their tests while the "Super Amoled" screen of the Samsung Focus did the worst. The rest of their review is well worth reading if you are considering giving Windows Phone 7 a try soon.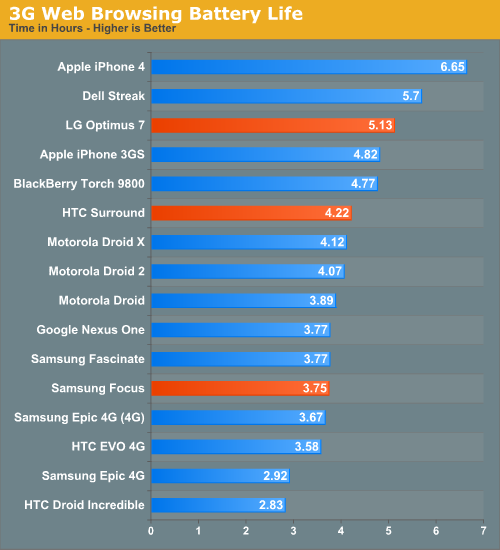 Head over to Anandtech.com for their super large  Windows Phone  7 review. I am not kidding here, if you read this review, you will know more about Windows Phone 7 than you need to.
Win Windows Phone 7
There are 2 ways to win a Windows Phone 7 device from Microsoft currently. I assume their will be more to come too. I sure hope I can win one to keep from having to come out of pocket for an OS that I was super excited about initially, but now starting to question whether or not it can serve as my daily driver. After seeing so many using Windows Phone 7 for a week and now all of a sudden they are back to tweeting from iPhone and Android devices again, I wonder if I would do the same.
OK, how do you win? Like I said, there are 2 ways I know of right now. One is from the Zune team and the other from the Office team.
Here are the details on how to win from the Office team.
Here are the details on how to win from the Zune team.
Make sure to read all the rules carefully and don't enter too often, you know because that would ruin my chances to win!

This article may contain affiliate links. Click here for more details.