Battlefield Hardline's Criminal Activity Add-on Revealed
Developer Visceral Games have revealed a new Criminal Activity update for Battlefield Hardline that could have anyone and everyone who purchased the gaming comic back for more criminal and law enforcement antics.
Visceral Games and Electronic Arts announced the Battlefield Hardline Criminal Activity add-on this week in a post on the Battlelog Blog for the game franchise. Criminal Activity will be the first major update for Battlefield Hardline, which launched on March 17th for the PS3, PS4, Xbox One, Xbox 360 and Windows PCs.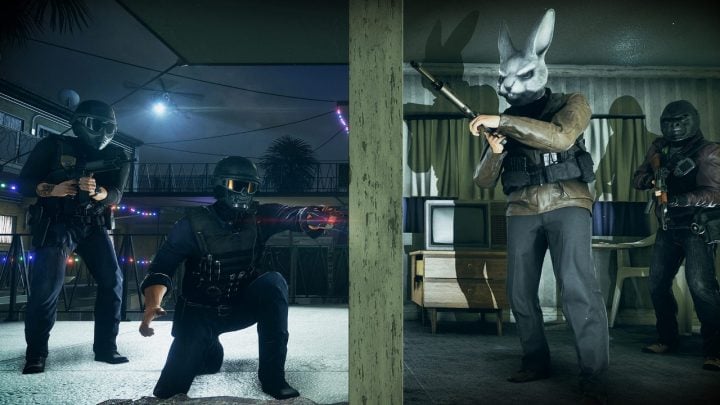 The Battlefield Hardline Criminal Activity update adds a total of four completely new mapped all designed for different types of play. These are Backwoods, Code Blue, The Beat and Black Friday. Where the levels are set and how they compare to other maps already available in Battlefield Hardline isn't exactly clear since Electronic Arts and Visceral Games aren't yet sharing pictures or videos of the different maps. Criminal Activity adds two new rides, three new weapons, bolsters the line-up of ammunition available for specific weapons and packs a new gadget that the blog post doesn't detail. Six new maps will be included in the update, two of them designed to make the wearer look like a member of the animal kingdom and four new helmet pieces for police officers in the game.
We do know that a nail gun is something that users will be able to use as a weapon after Criminal Activity comes to Battlefield Hardline. We also know that a new Bounty Hunter game mode is included in this update as well. Visceral is teasing what appears to be a story-related add-on about a huge jump in the number of property claims and damages the in-game world is now plagued by.
EA Access is a subscription service that lets users download for a large catalog of previously released titles for as little as $29.99 a year. When users download a game through EA Access they get everything, included its downloadable content. Besides digital downloads, users get access to major titles from EA before they arrive for everyone else. Electronic Arts has used it to push digital downloads of its games for nearly a year now, but it looks like it's preparing to add downloadable content to the fray too.
Today's Battlefield Hardline Criminal Activity post indicates that we can expect the add-on to arrive in the PlayStation Store, Xbox Store and Origin PC Store this coming summer, but arrive for EA Access subscribers in June. This hints at an early DLC releases for EA Access subscribers as well as early game access. It's also possible that Battlefield Hardline could be one of the games added to the subscription service in the near future.
Read: Xbox One Gets Battlefield Hardline Early with EA Access
Battlefield Hardline is a shooter that does things differently. Forget hero tales and war stores, Battlefield Hardline doesn't focus on a war abroad or a story about world domination. There are no aliens and no clear right and wrong. Gamers play as either cops or criminals and which side of the law their own dictates how the game plays for them online. There are robbery jobs to complete or prevent and expensive vehicles to steal. Visceral mixing things up with weapons drops and add-ons. The game does have a single player, but it focuses on what Visceral describes as the War on Crime. Players flash their badges, earning more experience if they can successfully detain a suspect without violence, for example.
Digital copies of Battlefield Hardline are still $60. Physical copies of the game from GameStop are $60 too. At this point it's unclear how much Electronic Arts plans to charge for the Battlefield Hardline Criminal Activity add-on.