BBM Music App Arrives for BlackBerry Smartphones
RIM's long awaited BBM Music app has finally arrived and it will be available to BlackBerry smartphone owners in the United States, Canada and Australian within the next 24 hours. For now, those are the only regions where the app is available on the BlackBerry App World. Other regions around the world will see an announcement in regards to availability at some point in the future.
There are two subscription types that come with the BBM Music service. A Premium version that costs $5 a month and a free version that only lets you listen to 30 second song previews and not full tracks.
Both come with the social function that is the driving force behind the application.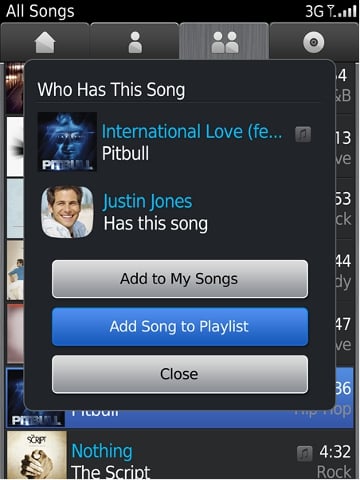 BBM Music allows users to select 50 songs out of millions and then lets them amass a music collection by accessing the music on friends profiles. Users can then chat with their friends from within the app, comment on music and more.
https://www.youtube.com/watch?v=ZmvO-FQGrCc
So, if you're an avid BBM user and you love music, this might just be a service to check out.

As an Amazon Associate I earn from qualifying purchases.