Be a great Android developer, get a free Android phone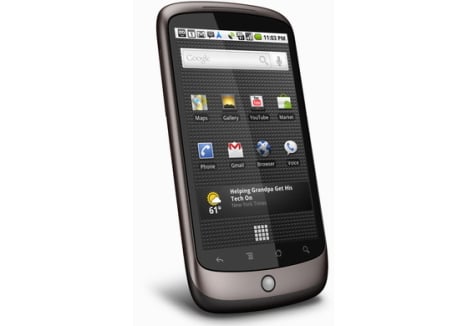 Word cycling around the Internets is that Google is giving away Droid and Nexus One smartphones for free to Android developers who have at least one app that's scored 3.5 stars or better and more than 5,000 unique downloads. And for once, everyone seems on the same page as to why this is good.
First, rewarding developers for great apps is worthwhile enough. I'd called for similar (though greater) measures from Microsoft for Tablet PC developers, and really, any company trying to grow an emerging market, like Android, needs to do things like this. Apple set the bar at a new level with their App Store model, attaching it to a popular distribution channel, providing a great SDK, and lining up an investment fund. Google and others cannot settle for trying to do the same; they simply can't match the sheer popularity of the iTunes Store. Thus, they need to walk much further to attract developers, and rewarding good apps with good phones is a step in that direction.
Second, Android is only on version 2.1 and the fragmentation issue is already taking hold. The plan to upgrade all Android phones (in the U.S.) to 2.1 is one step to addressing the problem. Making sure the top developers have access to an Android phone with the full power of 2.1 is one more. The freebies are invite-only. Chosen developers in the U.S. may get either a Droid or Nexus One, chosen randomly. The outside the U.S. (in restricted areas) get a Nexus One.
Clearly, Android 2.1 is being groomed as the big relaunch of the system after a year of testing the waters, and Google is pushing hard to bring everyone together under the same umbrella. Well, almost everyone. There's no indication the various tablets and other non-phones out there running Android will necessarily get the 2.1 treatment, and I don't think they should bother trying. The form factors are too different, so better to let them run free. I wonder though if that's where Chrome OS is meant to come in.
The whole giveaway reminds me of the early hints of the Nexus One, back when it was called the "Google Phone". Santa dropped them in the hands of Google's developers. Speculation ran rampant that Google would subsidize the phones and give them away for free. Well, looks like those rumors weren't entirely wrong, just limited to folks who earn them. Anyone here on the free phone list? How about anyone excited about trying to get on it?

As an Amazon Associate I earn from qualifying purchases.