Beddit Smart: Sleep Tracking Without Wearing a Gadget
Beddit Smart is a new sleep tracking accessory that you wrap around your mattress to upgrade any mattress to a smart mattress than can monitor your sleep, help you understand how well you sleep and ultimately sleep better.
Unlike many of the sensors that track your sleep, Beddit is not a wearable that you clip on or one that you need to tell that you are going to sleep. Simply strap Beddit Smart around your mattress, lay down and learn about your sleep.
When you wake up, you'll get a Beddit SleepScore that helps you figure out how well you slept last night. Along this may not help you, but with detailed sleep graphs and data you can start to analyze why you are getting a good night of sleep compared to a bad night of sleep.
The sensor starts tracking as soon as you lay down so you can not only see how long you sleep and your sleep efficiency, but also how long it took you to fall asleep. If you are going to bed in time, but spending an hour and a half to fall asleep, you may need to remove gadgets from your night stand.
Users can view the data on iPhone, Android and Apple Watch including time spent awake, time out of bed and even how long you snored so you can settle that debate with anyone sharing a bed with you.
Sensors track your heart rate so that you can see if your all-night resting heart rate is a steady drop overnight representing a good night of rest, or if there is an issue holding you back from sleeping well. iPhone users can share sleep, heart rate and respiration tracking with Apple Health.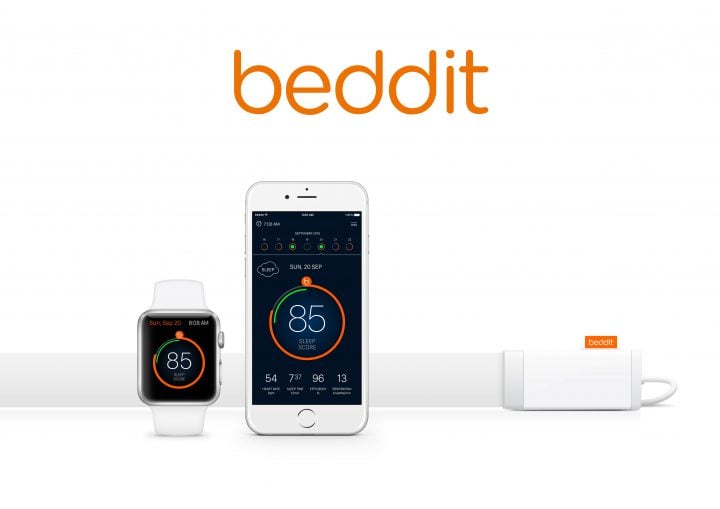 Beddit Smart is $149.95 and is available from the Apple Store and other retailers. One Beddit unit measures the sleep of one person, but you can use two Beddits on the same bed.
Check out the rest of our CES 2016 coverage to see the latest gadgets, accessories, smartphones and other cool tech for 2016.

As an Amazon Associate I earn from qualifying purchases.