Belkin Is Working on Losing The Wires
Toshiba's wireless dock for the R400 Tablet PC is an eye catcher for its technology and hihg price, but they aren't the only one thinking about connecting things wirelessly. Belkin is cranking out some interesting products lately for those interested in getting a few more wires off of, or out from underneath the desk. They've rolled out a new edition of their Wireless USB hub that at the moment really only serves peripherals such as printers, storage devcies, mice, etc…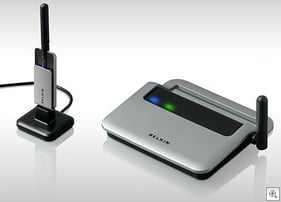 They've also released a series of dongles that allow you to connect two computers in an ad-hoc network.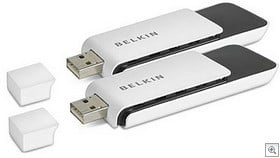 I certainly don't think we're there yet in terms of this kind of wireless connectivty within the office but I'm glad to see companies working towards a solution.

As an Amazon Associate I earn from qualifying purchases.