Best iPad, Smartphone and Notebook Accessories | March 2012
Whenever Apple releases a new iProduct we're sure to see a flood of new accessories to go with it. We took a look at several in March, plus accessories for phones and notebooks.
The most successful new iPad cases we've seen are ones that don't just protect the tablet, but also add useful functionality. Not everyone needs or wants a keyboard case, but there's always room for a kickstand.
If there's any one thing all of these accessories have in common it's versatility. Whether the product allows people to create their own, personal cloud storage solution, mirror their iPad, or get work done while mobile, each of our favorites extends the usefulness of the products they accessorize.
ZeroChroma Vario-SC KickStand Case For iPad
There are a ton of iPad cases on the market that make claims to uber versatility and multifnctionality, but few that actually deliver. ZeroChroma's Vario-SC case and stand is one of the exceptions. Not only does the Vario protect your iPad, it also makes it easier to carry, hold, and set down wherever you need it, even if you need it on your lap.
Read Our ZeroChroma Vario-SC Review
iTwin Personal USB Secure Cloud Syncing
If you need to sync large amounts of data between two computers (more than you get with free services like DropBox, SugarSync or Box.com, or just appreciate the ability to keep your files off a company's servers, iTwin is a good option.
Kensington KeyFolio Pro 2 New iPad Keyboard Case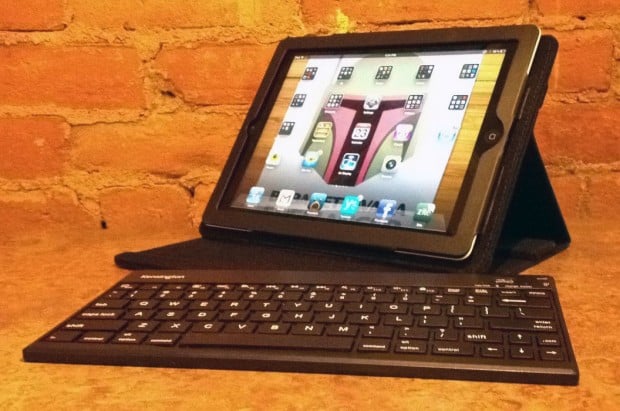 If you need to type long emails or documents on your iPad, the Kensington KeyFolio Pro 2 is a great keyboard case to pick up. Because you are able to remove the keyboard and move it around as well as put the display at almost any angle, it is very conducive to long typing sessions.
Read Our Kensington KeyFolio Pro 2 Review
Related: 35 New iPad Cases, Covers, Sleeves and Skins
Valentinus Case for Galaxy Note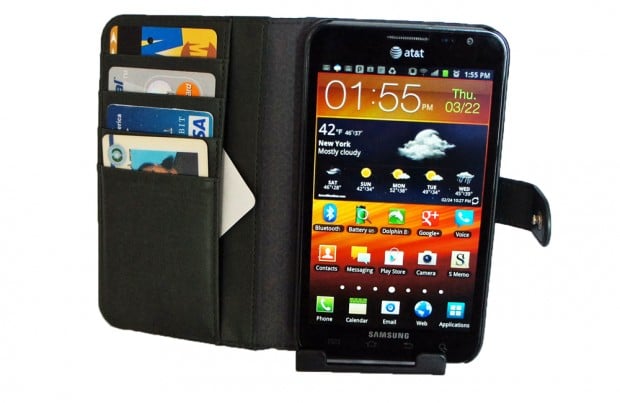 The Galaxy Note is a versatile device, so it needs versatile accessories. The Valentinus does double dute as a case and a wallet with room for credit cards and a few bills. With this case you have one fewer thing to carry and the phone will still fit in (largeish) pockets. The design is non-descript and goes well with business and casual attire.
Read Our Spigen SGP Valentinus Case Review
Apple TV 1080P (2012)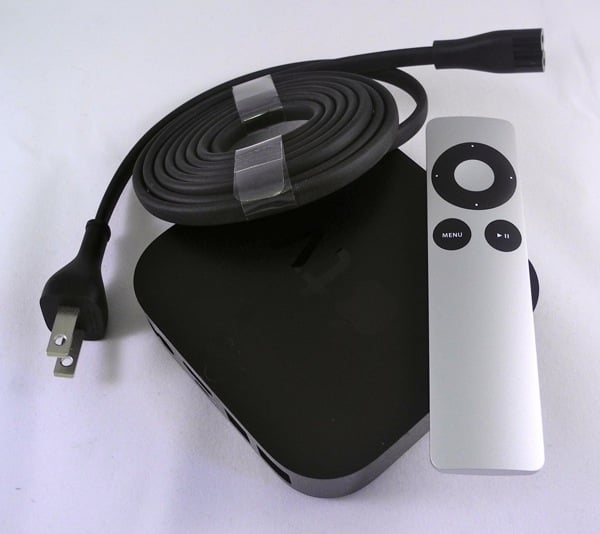 If you look at the new 3rd generation Apple TV as an iPad accessory that also lets you watch streaming content, then it's nearly a five-star product and the one of the best iPad accessories you can buy. If you see it as a set-top box for viewing streaming content that also works with the iPad and iPhone, then it disappoints a little.