Best Amazon Fire HD Accessories
We;ll help you find the best Amazon Fire HD accessories to protect and expand the use of your Amazon Fire HD tablet. This works for the Amazon Fire HD 6 and Fire HD 7 tablets. Although Amazon does not call these Kindle Fire HD tablets anymore, many users still add the Kindle name to these newer tablets.
Most of our favorite Amazon Fire HD tablet accessories will work with both the Amazon Fire HD 6 and Amazon Fire HD 7 and a few will even work with the Amazon Fire HD Kids Edition.
You don't need to spend a ton of money to get a great Amazon Fire HD tablet experience, but you will benefit from adding a few items to your Kindle Fire HD. We'll cover protection, adding features and a few other fun items that Amazon Fire tablet owners will love.
You can find the best Amazon Fire HD accessories online through Amazon, at Best Buy and at other retail stores if you cannot wait for them to ship. We'll show you the links on Amazon since it is very likely that you have Amazon Prime for free fast shipping as well.
Here are the seven best Amazon Fire HD accessories we can find. These are devices that will surely make your Fire HD a better tablet and help it last longer.
Best Amazon Fire HD Accessories
Great Amazon Fire HD Cases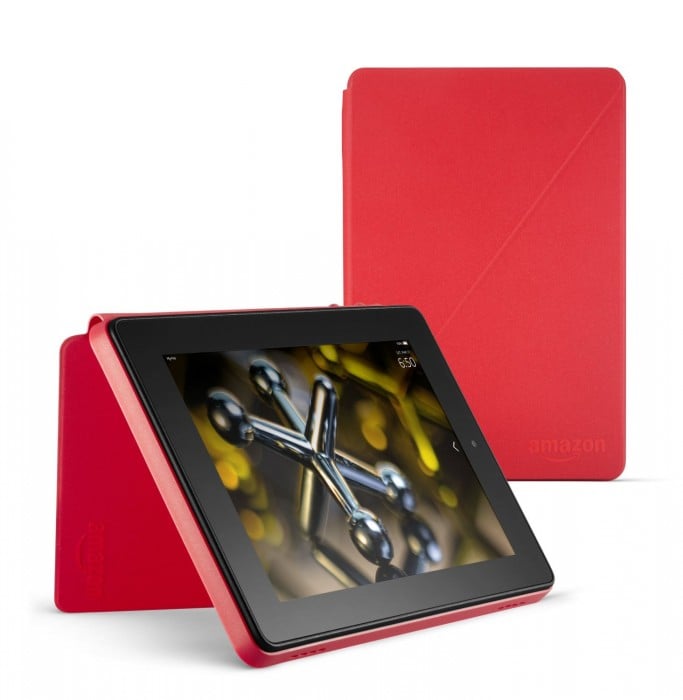 Amazon delivers one of the best Amazon Fire HD cases you can buy. The Standing Amazon Fire HD case is available for both the Fire HD 7 and Fire HD 6 in six color options from black to bright options. This protects the Fire HD tablet while you carry it and can prop it up so that you can watch videos and use the tablet in landscape or portrait mode anywhere there is a flat surface.
When you open the cover it will wake the tablet and close it puts the Amazon Fire HD back to sleep to help save battery life. This is a polyurethane case with a microfiber interior. The magnet may interfere with apps that use the Amazon Fire HD compass features, but if that is not something you use, you have nothing to worry about.

As an Amazon Associate I earn from qualifying purchases.