Best Apple Refurbished Deals
Apple refurbished hardware is some of the best around, with practically brand-new MacBooks, iMacs and iPads available to purchase at a discounted price up to several hundreds of dollars off. If you're in the market for a new Apple product, whether it'd be a tablet or a computer, here are some of the deals that you can take advantage in Apple's refurbished store.
Apple refurbished products are essentially just items that customers have returned in the past, sometimes due to a problem with the device or they no longer wanted it and returned in within the allowed timeframe. Whatever the case, Apple takes these products and makes them new again, by fixing the problem (if there was one), giving them a new battery and slapping on a new casing.
Refurbished hardware from Apple is so top of the line that most people wouldn't be able to tell the difference between a refurbished iPad and a brand new one if they were side by side. This makes buying an Apple refurbished device one of the best moves you can make when you're thinking about buying a "new" iPad or MacBook. Here are some of the deals currently available.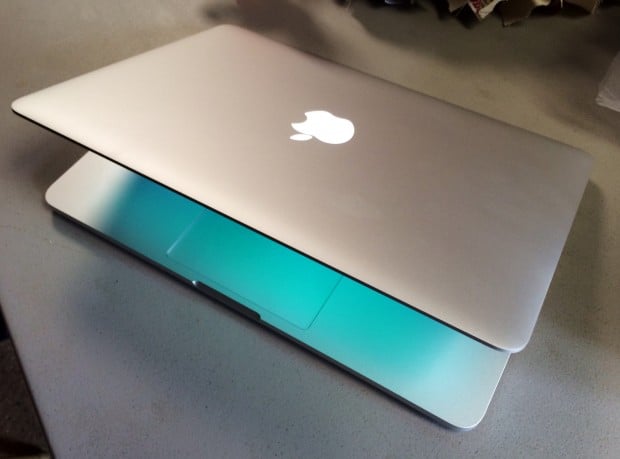 MacBook Air
You can buy the latest MacBook Air and save as much as $200 off the normal price. A 13-inch MacBook Air with a 1.3GHz dual-core Intel Core i5 processor, 4GB of RAM and 256GB of solid-state storage costs only $1,099 in Apple's refurbished store.
Of course, the less money you spend, the less you save, but even the cheapest MacBook Air available right now is $150 off the original price.
If you don't mind buying an older model of the MacBook Air, you can get one for as much as $380 off of what it was normally priced at. $1,019 will get you a 13-inch model with a 1.8GHz dual-core Intel Core i5 processor, 4GB of RAM and 256GB of flash storage.
MacBook Pro
Apple updated the MacBook Pro back in October of last year, and it was one of the biggest updates that the MacBook Pro line has seen in a while. If you've been holding out buying one, now might be a good time to pull the trigger, with the latest models going for as low as $1,099. This will get you a 2.4GHz dual-core Intel Core i5 processor with 4GB of RAM and 128GB of storage, which would cost you $1,300 if you bought it brand new.
Older models from earlier in 2013 are on sale in the refurbished store as well, including a decked-out 15-inch unit with a 2.7GHz quad-core Intel Core i7 processor, 16GB of RAM and 512GB of flash storage for just under $2,200. This might seem really expensive, but it's a whopping $630 off of what it would normally cost brand new.
iMac
As with the latest MacBook Pro update, the iMac also saw a handsome upgrade back in September last year, and buyers can now pick one up in Apple's refurbished store for as low as $1,099. That kind of money will get you a 21.5-inch model with a 2.7GHz quad-core Intel Core i5 processor, 8GB of RAM and 1TB of storage.
Read: Refurbished Macs: The Only Way to Buy
If you need a cheap 27-inch unit, there's one available for just above $1,100. It's an older one from 2011, but it sports a 2.7GHz quad-core Intel Core i5 processor, 4GB of RAM, 1TB of storage, and even has an optical drive if you still use discs every now and then.
Otherwise, the cheapest 27-inch iMac from 2013 will run you around $1,500, which is still $270 off the normal price, which isn't too shabby at all.
iPad
There are a ton of refurbished iPads to choose from in the Apple refurbished store, and the company sells all iPad generations except for the first-generation. While you can get a 2nd-generation iPad for as low as $279, it's particularly not a good idea to buy older iOS hardware, as it will age quicker and will lose support in the blink of an eye.
Instead, opt for at least the 3rd-generation model. Unfortunately, entry-level models aren't available and the cheapest one is a 64GB cellular unit for $499 (still a good price, though), so check out the iPad 4, which is selling for $419 for the 32GB WiFi-only version.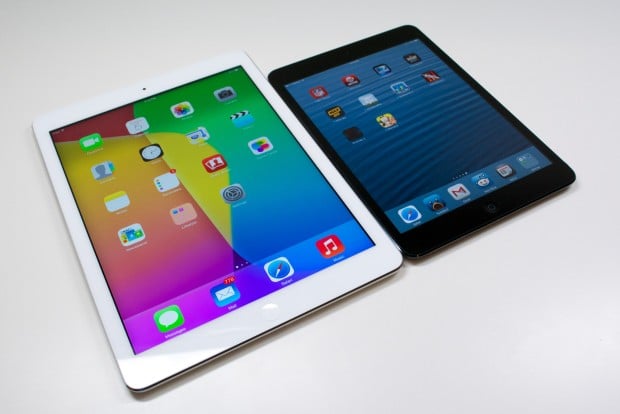 If you want the latest iPad Air, the cheapest one right now is a 16GB WiFi + Cellular model for $529, which is only $30 more than the WiFi-only version.
As for the iPad mini, this is where you'll get the cheapest deals. The first-generation iPad mini can be bought for $249, while the iPad mini with Retina display starts at just $339.
Apple TV
Possibly the most consistent deal available in the Apple Refurbished Store is the Apple TV. You can grab a third-generation model for just $75 (normally $99). It comes with everything the brand-new model comes with, including the remote, power cable and setup manual.
I recently took advantage of a refurbished Apple TV deal and I have to say that the set-top box and remote both looked brand spanking new without a single sign of wear and tear from the previous owner.
After playing around with my refurbished Apple TV for a little while, I began to wonder why anyone would buy an Apple product for full price. Granted, if you want a new iPad right when it comes out, you'll have to pay full price for it, as refurbished models don't usually show up until a few months after the device's initial launch, but if you can be patient, you can save yourself a lot of cash.

This article may contain affiliate links. Click here for more details.