Best Back to School Notebooks Under $400
Students head off to school soon. Most of them will likely bring a computer to the dorm, or carry one in a bag, as they go from class to the library and home again. We thought we'd scour the net for some useful options for Back to School Notebooks Under $400. We found some decent Windows computers, a Chromebook but nothing from Apple, since their lowest price on a notebooks comes in at $999 retail.
What makes a great budget notebook? We include computers that will do a good job for those writing papers, preparing spreadsheets and making presentations. They also need to get online to do research, stay in close contact with friends and family through social media and stream some video from YouTube, hulu or Netflix, to name a few.
Lenovo IdeaTab Lynx Windows 8 Tablet – $429 without keyboard
We're kind of cheating with the Lenovo IdeaTab Lynx, because it's really a tablet that users can get with a keyboard (bringing the total price to about $630). However, users can connect any USB keyboard or mouse to make it a computer. We recognize that most people looking for a budget computer find cash on hand scarce. One could get this machine, and then save up for the $200 keyboard dock later.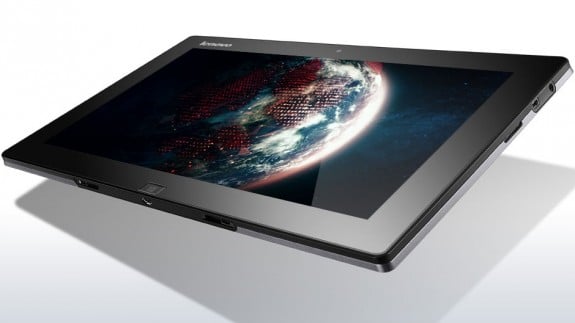 The Lenovo IdeaTab Lynx gives users a full Windows 8 experience in tablet format. It runs most Windows software, including Microsoft Office. Also add apps from the Windows app store.
The tablet measures less than 10mm thick and weighs just under 1.5lbs. The 11.6-inch IPS screen gives users a bigger display than most Apple or Android devices.
Without the add-on keyboard users get around eight hours of battery life. Double that with the keyboard.
Here's a list of the key specs:
Intel Atom Z2760 processor

2GB of DDR Ram
Windows 8 64-bit
11.8×7.4x.37 inches
2MP webcam
11.6-inch 1366×768 IPS display with 5 point capacitive touch
22.5 ounces
micro-USB, micro-SD card, micro-HDMI (keyboard adds 2 USB 2.0)
up to 64GB SSD storage
b/g/n Wi-Fi
Bluetooth 4.0
Up to 8 hours of battery life (16 with keyboard dock)
Samsung Chromebook Wi-Fi – $249, 3G – $329
The Samsung Chromebook gives users the best Chromebook option for under $400. HP ($329.99) and Acer ($199) each make one, but we like the Samsung model with a low cost Apple MacBook Air styling. At this price, it becomes a nearly disposable machine that performs well enough for web-focused students. Don't expect aluminum. It's plastic at this price, but gives off a faux metal feel and look from a distance.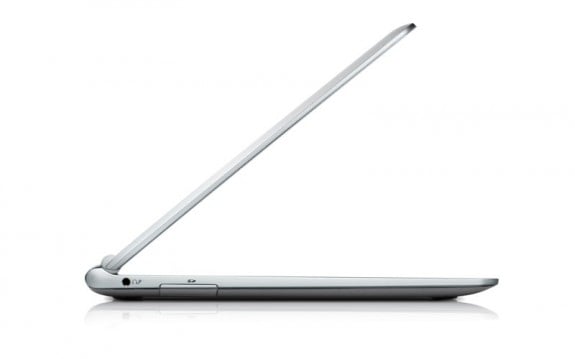 The Samsung Chromebook runs ChromeOS, which is really just the Chrome browser running web apps. People who need to install apps like Office or Photoshop need to look for alternatives, or look for another computer.

If an app can run in Chrome on a Windows or Mac, then it will likely run on a Chromebook.
For those with adventurous streak, installing Ubuntu might work with a lot of advanced hacking involved. This could make the device useful even if the buyer ends up hating ChromeOS.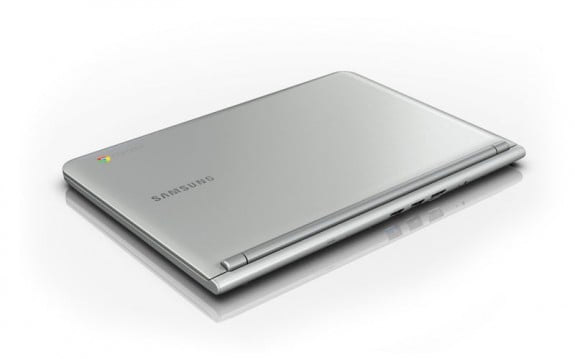 Here's the specs:
11.6-inch display

1366×758 resolution
Samsung Exynos 5 Dual Processor
.7-inch thickness
2.4lbs
6.5 hour advertised battery life
Boots in 10 seconds
16GB build-in SSD storage and 100GB of Google Drive storage for 2 years included
a/b/g/n Wi-Fi and optional 3G for $70 more
VGA Camera
1 USB 3 and 1 USB 2
HDMI
Bluetooth 3.0
Dell Inspiron 17 Laptop – $399.99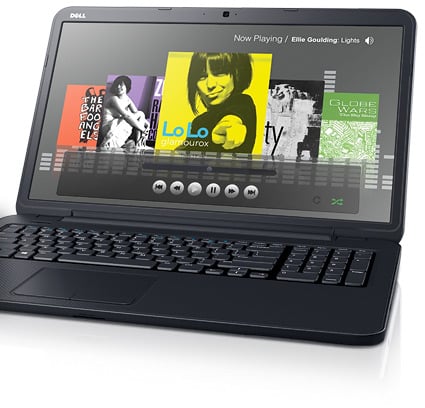 Some kids want a light and sleep ultra-portable and others want a desktop replacement they can keep on their dorm desk and easily take home. The Dell 17 Inspiron fits the scenario with a 17.3-inch machine sporting a full-size keyboard and number pad. The model starts at $399.99 direct from Dell and comes with a nice patterned black lid and case.  See the following specs:
Intel Pentium Core i3 2127U 1.9GHz processor

Windows 8 64-bit
17.3-inch 1600×900 resolution display
4GB of DDR3L memory running at 1600MHz
500GB hard drive spinning at 5400rpm
8X DVD burner
Wireless N Wi-Fi
Bluetooth 4.0
8-in-1 media card reader
2 USB 3.0 ports
4-cell battery for just a few hours of life
5.82lbs

As anyone can see, this machine won't wow anyone who wants to run hard-core games or do high-end graphics and video work. Users can enjoy movies on DVD or via streaming, run any office software and play casual games.
Acer Aspire E1-531-2438 Laptop – $379.99
Acer serves as the budget leader, but the models we've tested show they make decent products. This Acer Aspire E1 will likely continue the trend.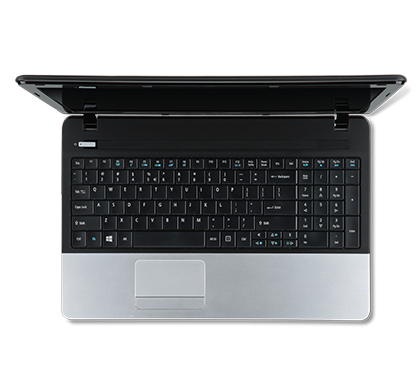 Users get a 15.6-inch screen and with Windows 7 for those who don't like Windows 8. While it only runs on an Intel Celeron processor, it's still dual-core and gives the user 1.8GHz of speed, plenty for basic student needs. 4GB of memory and 500GB of hard drive space round out this budget package. Here's the rest of the specs.
Intel Celeron 1000M 1.7GHz dual core processor

4GB of DDR3 memory
500GB of storage
DVD burner
Memory card reading (sd, mmc, xd and memory stick)
15.6-inch 1366×768 resolution display
Intel graphics
b/g/n Wi-Fi
Gigabit Ethernet
1 HDMI, 1VGA, 3 USB 2.0 ports
ASUS F502CA-EB31 15.6-Inch Notebook – $399.99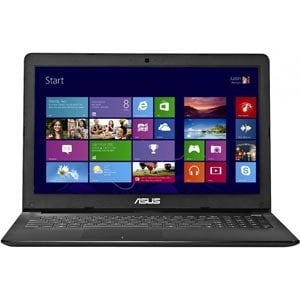 This Windows 8 machine runs on an Intel Core i3 2367M 1.4GHz processor for only $399.99 at Newegg. It comes in basic black and uses 4GB of RAM and 500GB of hard drive space. LIke the others in our roundup, it runs basic student tasks without a problem. At 4.4lbs it will find its place on a desk with occasional use out and about. The advertised 5 hour battery life means users will be able to get through a morning of study before needing to recharge. Here's the rest of the specs.
Intel Core i3-2367M 1.4GHz processor

4GB of DDR3 Ram
500GB 5400 rpm hard drive
15.6-inch 1366×768 resolution screen
Intel HD graphics 300
4.4lbs and 15.1×10.2x.8 dimensions
b/g/n wireless
2 USB 2.0 and 1 USB 3.0 ports
1 VGA and 1 HDMI output
Sonic Master audio
wide multi-touch pointing device and full-size keyboard with number pad