Best Bets on Features of the Next iPhone, iPad, & iPod touch
With iOS devices being as popular as ever, gadget blog readers have been bombarded this year with everything that can possibly be spun as a story relating to iPhone, iPad, or even iPod touch. It can be utterly exhausting trying to keep up.
To help you keep up, we've put together a list of what we can say we will probably be seeing from the next versions of Apple's iOS devices. Of course nobody will know for sure what exactly what Apple will have up its sleeve until Steve Jobs (and likely Tim Cook, Scott Forstall, and a few others) takes the stage. Some rumors and speculation make more sense than others though.
This is our breakdown. We will plan on updating should new information arise.
The Next iPhone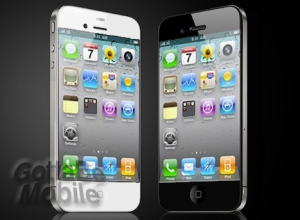 For Sure:
Released in 2011 – duh
Retina display – Apple can't go back to a lower pixel density, once they've given us 326 ppi
White, Black – both colors will be available at launch this time around
Probably:
iPhone 5 – some think it could be called the iPhone 4S, but even if it were a more modest upgrade (we doubt that) why would Apple market it as such?
Faster – it will almost certainly have the dual-core A5 processor (same as iPad 2)
Lighter & Thinner – even if the basic design stays the same as the iPhone 4, there's a strong chance it will be lighter and thinner
Physical home button – some think we'll see a capacitive home button, but as it wouldn't have any clear advantages over the classic physical one, we doubt it
September release – we've also heard late August and October, but September is where our money is
Second (low-cost) iPhone – whether it's the 3GS on the cheap off-contract, or a new model altogether – they need something to compete with the many low-end Android phones
Could Be:
Sprint and T-Mobile – maybe not at the same time as the AT&T and Verizon versions, but there's a good chance that they're coming soon
Better Camera – we're not sure if video chat has taken off enough to justify a better front camera, but as the iPhone has become the primary point & shoot for many people, the rear cam could very well see an upgrade
Maybe:
Larger Screen – it could happen (with 4.3″ Android displays being popular)
4G – probably not this year. LTE still drains batteries and isn't widespread enough yet. Apple doesn't like releasing half-ready new features. But they still could spring this one on us.
NFC – more likely next year, as it wouldn't be able to do much at launch if included this year
Doubt It:
Identical casing as iPhone 4 – they aren't going to delay the release by three months and then release a faster iPhone 4
Larger Design – if the screen gets bigger, it will likely take up more of the front panel – not make the phone bigger
The Next iPad

Probably:
Retina Display – whether in a high-end (more expensive) model or in the next upgrade, it's coming
Improved Camera – the cameras in the iPad 2 are crap – it's one of the few things Android tablets can say they do better
Could Be:
HD or Pro – if the Retina display is too costly to produce in the current pricing structure, we could see it in a new high-end ($700-900) iPad line
This Fall – a new iPad this Fall would be a preemptive strike against any high-end Android tablets released for the holidays
2012 – likewise, it's equally plausible that it will simply arrive as the iPad 3 in 2012… but we're leaning towards a high-end model this Fall and the iPad 3 next year
Maybe:
Lighter & Thinner – the iPad 2 is already quite svelte, but we know Apple loves making their devices closer and closer to paper-thin
4G – same as with iPhone, probably not ready in terms of battery life and widespread availability
Doubt It:
Same Resolution – the only way this is happening is if the line is split into standard and high-end (the standard would still be 1024 x 768)
Capacitive home button – if it comes to the iPhone, it will come here too – but we doubt either will have it
iPad Mini – a smaller (7″?) iPad will likely come eventually as they get closer to primary computing devices, but probably not yet
The Next iPod touch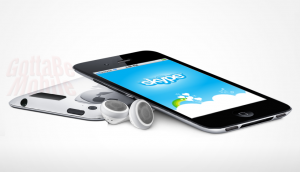 Probably:
Exists – some have speculated the death knell is ringing for the touch, but we think it's sticking around
September Release – while the iPhone got pushed back to this slot, it looks like the touch will stay in its usual spot and be released alongside the next iPhone
Similar Upgrades to iPhone – aside from a few features, the iPod touch is usually almost on par with the same generation's iPhone – we expect the same this year
Faster – like the iPhone, it should get the faster A5 chip too
Black, White – iPads and iPhones are now both available in black and white, we'd bet the iPod touch will be joining the party
Could Be:
Lighter & Thinner – the 4th generation touch is already ridiculously light & thin, but the 5th gen model could get even moreso
Larger Screen – if the iPhone gets it, the touch would have a good chance of getting it too
Better Camera – like the iPad, the iPod touch's cameras are pretty weak. If the iPhone gets an upgraded camera, the touch could then take on the iPhone 4's camera
Maybe:
Replaced by Low-end iPhone – if a new iPhone Lite is available for $300-ish off-contract, it's possible it will basically be the new iPod touch
3G Data – we love this rumor, as it could make the touch a bona fide VoIP phone with a cheap monthly bill, but we wouldn't bet the house on its happening this year
Doubt It:
Earpiece – if there was a 3G model, an ear speaker on the front would complete the transformation into a VoIP phone… but if it did, it would likely be branded as a new iPhone, rather than an iPod touch
4G Data – if the iPhone gets 4G this year, and if the iPod touch gets a model with wireless service, we could see this… but those are two big if's
Equal to iPhone – the iPod touch has always left a few things out from the iPhone in order to cut costs. We don't see that changing this year

As an Amazon Associate I earn from qualifying purchases.