Best Black Friday 2016 Deals and Ads
Best iPhone Black Friday 2016 Deals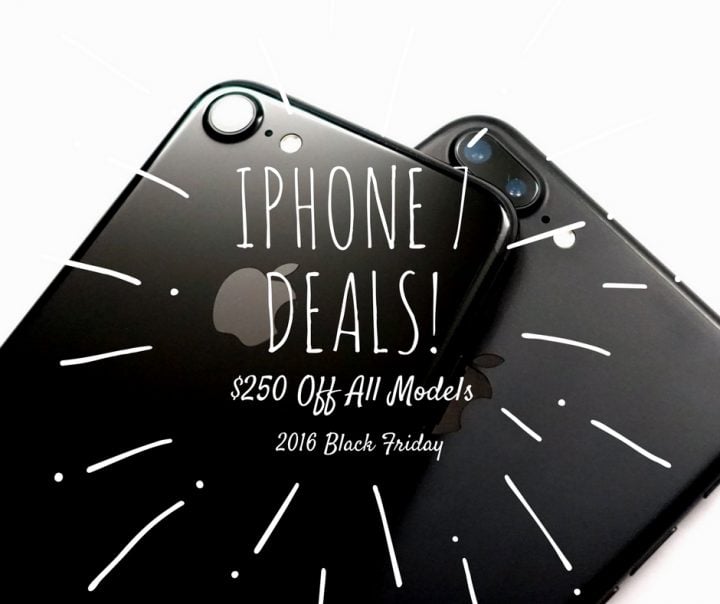 The best iPhone 7 Black Friday deals and iPhone 7 Plus Black Friday deals offer $250 off in the form of a gift card at a popular retailer.
You won't find these at Apple Stores and you won't find them at carrier stores like Verizon, Sprint, T-Mobile and AT&T. Instead you need to go to Target, Walmart or Best Buy.
Here's a sortable list of the best iPhone 7 Black Friday deals.
If you are eligibile for a new phone you can get a monthly payment plan option with $0 down and get the iPhone 7 or iPhone 7 Plus and a $250 gift card on Sprint, AT&T or Verizon.
Most stores offer the deal for the iPhone 7 and the iPhone 7 Plus, but you should verify that the store you are going to has what you want. Walmart doesn't sell all the storage sizes.
You need to go in store on Thanksgiving to get the best iPhone 7 Black Friday deals. Walmart lets you make an appointment at 6 PM with activations starting at 9PM.

As an Amazon Associate I earn from qualifying purchases.