Best Buy Black Friday Lines Forming Already
It's that time of year again, when crazy people do absurd things on the day after Thanksgiving, only this time around, crazy people are doing absurd things a week and a half before the day after Thanksgiving. In Cuyahoga Falls, Ohio, people are already lining up at a local Best Buy so that they'll have first dibs on some Black Friday deals.
One shopper claims he started waiting in line on Monday evening, as he set up a tent complete with all the necessary luxuries for living the Black-Friday-line high life, including a bed, a microwave, a television and of course, a heater, because it's really cold in Ohio around this time of year.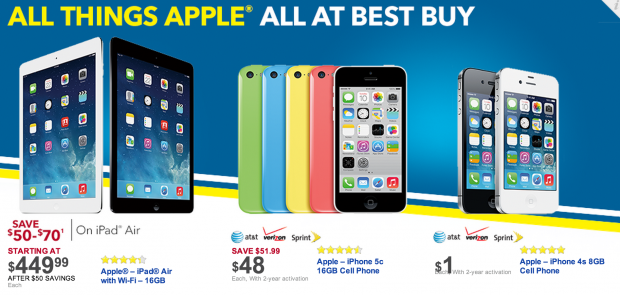 Another Black Friday shopper is waiting in the line as well, and both of them have friends and family who volunteer to take turns waiting in line and working different shifts so that they can go take showers, and you know, live their lives. They have Thanksgiving dinner in the tents with the whole family, but this is part of an 11-year tradition for this Black Friday shopper, who was even talked into continuing the tradition by his kids when he contemplated quitting a few years ago.
Best Buy hasn't even officially published its Black Friday advertisements yet; those will likely arrive on Sunday, but thanks to websites dedicated to Black Friday shopping, folks can get a peek at leaked circulars for different stores, including Best Buy. One of the biggest deals is for the iPad Air, which will see a discount between $50-$70 off. The store will even have iPad 2 units selling for just $299, which is a $100 savings from the original $399 price tag.
It's not clear how many of these deals will be available online. We've seen Black Friday deals available online in the past on Best Buy's website, so it's possible that you can take advantage of the discounts without ever leaving the house. Best Buy will open at 6 PM on Thanksgiving evening, and they will hand out tickets for the doorbuster items two-hours before the store opens.

As an Amazon Associate I earn from qualifying purchases.