Best Buy Blacklisted by Apple Over iPad 2 Incident?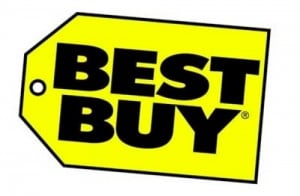 Best Buy may be the latest the experience the wrath of Apple after a sales incident that will result in Apple discontinuing its iPad 2 relationship with the big box retailer. According to CrunchGear, a Best Buy employee had tipped the site alleging that Best Buy had withheld sales of the iPad 2 in stock, telling customers that there were none available for sales because they had reached sales quota for the day.
The incident created a displeased Apple and got the involvement of Apple Chief Operating Officer Tim Cook involved.
For now, this is just a rumor, but the CrunchGear tipster had mentioned that the Apple representative of the Best Buy confirmed the story.
It's unclear how Best Buy would be reprimanded by Apple if the incident is true. As the iPad-maker is having a hard time meeting iPad 2 demands, news of Best Buy withholding sales and inventory of one of the most coveted electronic devices on the market would not sit well with consumers. However, that said, one of the reasons that Apple had entered into an agreement with Best Buy with Apple products, including Apple laptops and personal computers, is to expand the reach of Apple products, especially in areas in the United States where there isn't an Apple store nearby to service the needs of consumers. However, with mobile products–like the iPhone, iPod Touch, and iPad–Apple has added numerous national retail partners to its list to expand its reach, including Sam's Club, Radio Shack, Target, and Wal-Mart.
In the past, disagreements between national warehouse club Costco and Apple had resulted in Costco discontinuing sales of Apple products. Though it was not confirmed, the disagreement was speculated to have occurred because Costco was not pleased that rival Walmart and Sam's Club were able to secure sales of the iPad when it could not; at the time Costco offered iPod and iPod Touch devices as well as iTunes gift cards at discounts to its warehouse customers.
The iPad 2 is also available at wireless carriers Verizon Wireless and AT&T, though models at those stores are available in 3G variants and those stores typically don't stock the WiFi-only iPad 2 models.
News of the Best Buy incident comes just as it is rumored that Toys 'R Us will be selling the tablet.