Best Buy Cancels Some Customer Orders in Run Up to Christmas
One of the prices of success is that you have to keep investing in order to be successful. One of the downfalls is that if you don't, you risk the gains you've made. Consumer electronics retail giant Best Buy may be running up against that as this holiday season comes to a conclusion.
Best Buy Online has notified some customers via email that they will not be able to fulfill some online orders. The retailer sites overwhelming demand as part of the problem. Some of those orders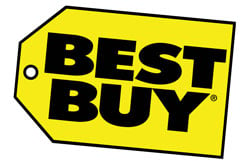 go back as far as Black Friday in November. The timing is obviously tough on the customers affected as they have to scramble at the last minute to make good on their purchasing plans. Best Buy isn't making any lists of products publicly available instead just notifying customers who are out of luck and so far hasn't made a pubic comment beyond the "overwhelming demand" posture.
These notifications have been apparently rolling out just recently in the last week before Christmas, so as you can imagine customers are quite riled up about this. From a profit/loss standpoint this probably won't hit Best Buy that hard in the short term. But, I think it a safe bet to say that there will be quite a few customers who will think twice before ordering from Best Buy Online next holiday season. You can be sure Best Buy officials will be asked about this issue next year as the run up begins again. Keep in mind that most retailers make as much of 40% of their annual revenue during the Christmas season.
How about you? Were you affected by Best Buy's situation here? What products wer affected? Anyone else have any online ordering and fulfillment issues from other retailers? Let us know in comments.

As an Amazon Associate I earn from qualifying purchases.