Best Buy Database Outs Sprint iPad
At Apple's iPad event on Wednesday, the company revealed that its new iPad would be heading to the 4G LTE networks of AT&T and Verizon. Left out in the cold was Sprint which carries Apple's iPhone 4S but as of yet, does not have its 4G LTE network in place. Well, if a photo of Best Buy's inventory is to be believed, the iPad – as we predicted, could very well be headed to the Now Network when its 4G LTE network launches later this year.
As you can see, Best Buy's system is showing up in the retailers internal inventory system. This doesn't mean that the device will show up on the carrier on launch day.
Instead, it likely means that the carrier will indeed be getting a 4G LTE version of the iPad once its network arrives. It's also possible that this could merely be a placeholder that wasn't needed but we're going to stay optimistic.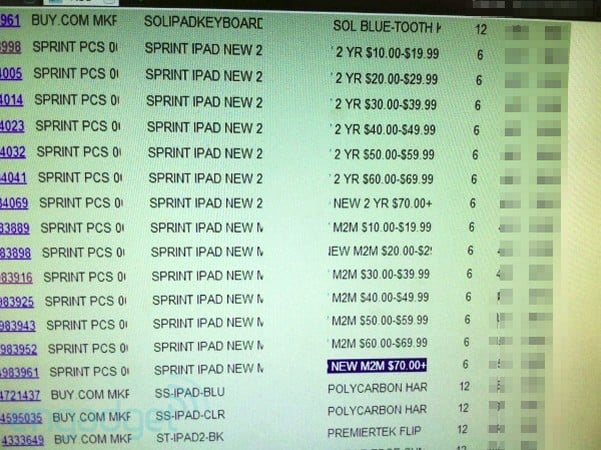 Sprint has said that its 4G LTE network would arrive by the middle of 2012 and there are signs that it could arrive as soon as April.
Where does that date come from?
A contest for the carrier's first flagship 4G LTE device, the Samsung Galaxy Nexus. Sprint is giving away 30 Galaxy Nexus' and the contest ends in April. We doubt that the carrier will make the winners wait long to get their hands on their new 4G LTE smartphone so it's possible that the network will launch sometime after the contests conclusion.
The carrier could also force the contest users to use its 3G network but that wouldn't be nice.
So it would appear that those who wanted a Sprint iPad are in luck, although it remains to be seen when the device will show up in physical form.
And if it will have true unlimited data accompanying it.
Via: Engadget

As an Amazon Associate I earn from qualifying purchases.