Best Buy Deal Offers 11-inch MacBook Air For $799
Today and tomorrow, while supplies last, Best Buy will offer $200 off select models of the MacBook Air. That bring the base 11-inch model down to just $799.
Best Buy offers the deal both online and in stores, so anyone can go to their local Best Buy and pick up a $799 11-inch MacBook Air either today or tomorrow (January 25 and 26, 2013), assuming the store has them in stock.
The $799 11-inch MacBook Air is the base model which typically costs $999. That means it comes with just 64GB of storage and 4GB of RAM. For users who only stream media from services like Spotify and Netflix the storage is no a problem, but for others the $799 11-inch Air isn't good for a main computer.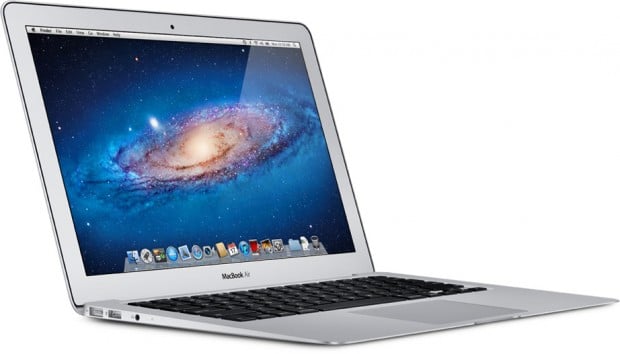 Best Buy also offers $200 on three other MacBook Air models. The other 11-inch model Best Buys offers increases storage to 128GB, which is enough for many users. Everything else is the same as the 64GB 11-inch MacBook Air including the 4GB of RAM, Intel Core i5 CPU and battery which Apple claims will last for five hours.
The Best Buy sale also includes two models of the 13-inch MacBook Air with $200 discounts. The less expensive 13-inch model costs $999.99 with the discount, which is the same as the typical price for the base 11-inch Air. The base 13-inch MacBook Air usually costs $1199.99, and includes 128GB of storage and 4GB of RAM.
The most expensive MacBook Air in the deal is the 13-inch MacBook Air with 256GB of storage which typically costs $1499.99. With the Best Buy discount the laptop costs just $1299.99.
Both 13-inch Macbook Air models in the deal hold 4GB of RAM, a 1.8GHz Intel Core i5 and a battery that lasts seven hours according to Apple. In addition to the larger screen and battery the 13-inch MacBook Air also include an SD card slot, which the 11-inch MacBook Air does now have.

This article may contain affiliate links. Click here for more details.