Best Buy Drops iPad 2 Price by $100
As you might know, yesterday, Apple introduced the next-generation iPad simply called, iPad. The device is currently up for pre-order and it's going to be bringing a number of tantalizing features to the tablet including 4G LTE connectivity, a new high-resolution Retina Display, an improved camera and more. It'll also start at the familiar $499 price point.
But maybe, for whatever reason, you're not interested in getting the iPad 3.
Read: Should I Buy The New iPad 3?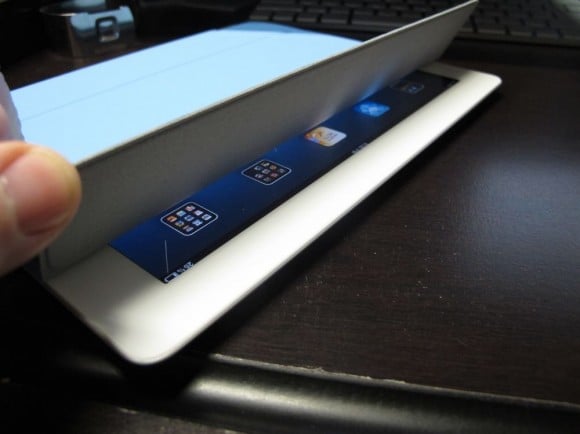 Yesterday, Apple announced that it would continue selling two iPad 2 models. A Wi-Fi only 16GB variant that will have a $399 price tag and a 3G + Wi-Fi model, with 16GB of storage, that will cost $529.
As you can see, that price drop did not apply to the 32GB and 64GB models of the iPad 2. But lucky for you, there is a way to get a discounted version of those models of the iPad 2.
Best Buy has dropped the price of the iPad 2 by $100 across the board.
So, that breaks down like so:
iPad 2 16GB Wi-Fi Only: $399.99
iPad 2 32GB Wi-Fi Only: $499.99
iPad 2 64GB Wi-Fi Only: $599.99
iPad 2 16GB Wi-Fi + 3G: $529.99
iPad 2 32GB Wi-Fi + 3G: $629.99
iPad 2 64GB Wi-Fi + 3G: $729.99
Certainly not a bad deal but one that you're going to want to think about.
The new iPad  improves on the iPad 2 in just about every category.
It has a faster and more powerful processor in the A5X dual-core chip that also brings quad-core support for gaming. It has an immensely better camera. Its resolution is quadruple that of the iPad 2. And it has 4G LTE connectivity instead of 3G. That means data speeds that can get up to 10 times faster than your normal 3G network.
However, across the board, the new iPad is $100 more expensive then the iPad 2.
So, if you're trying to save some money and you don't need the latest and greatest, this is an offer worth considering.
Via: 9to5Mac

As an Amazon Associate I earn from qualifying purchases.