Best Buy Giving iPads to Sales People?
There is a report that Best Buy is going to be giving its sales staff iPads. Forbes is siting a "source with knowledge of corporate deployments" saying that the electronics store will be distributing the tablet to all of its employees in more than 1,000 stores nationwide.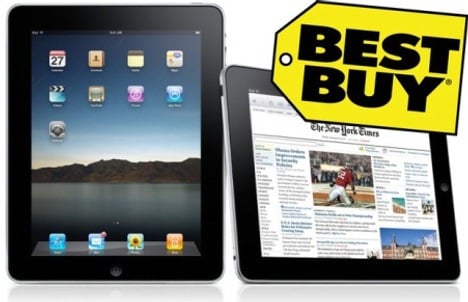 As an Apple partner it is not too farfetched. They sell iPads and will be launching the iPad 2 on March 11 alongside Apple. With sales associates using them for in-store activities like checking inventory, web page info about products, and to help shoppers learn about tablets.
Another fact supporting this rumor is that Best Buy is a "Connected Store" with a pilot program in Las Vegas and Pittsburgh where customers had the opportunity to get more access to various gadgets from Apple and Samsung just like they would in an Apple Store.