Best Buy to Sell White iPhone 4 for AT&T, Verizon Wednesday
Come this Wednesday, the lustful wishing for the white iPhone 4, which has been the white elephant in the room, will come to an end as Best Buy will be selling the paler model for both Verizon and AT&T.
A leaked inventory system screen shot was obtained by popular gadget blog BGR and shows that Best Buy will be stocking both Verizon and AT&T models of the smartphone come this April 27th.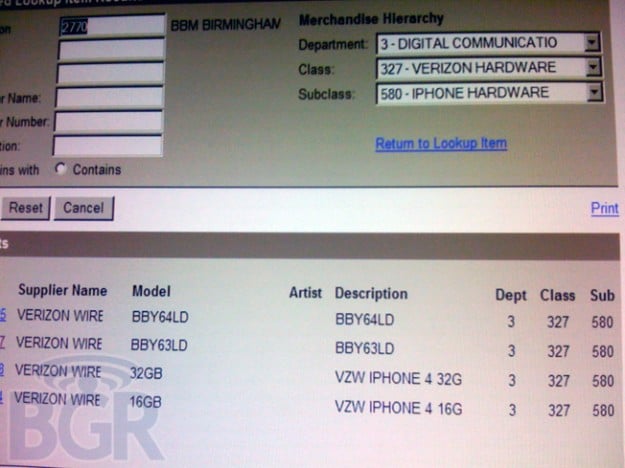 The white iPhone has been delayed by Apple a number of times, though the Cupertino, California-based iPhone-maker didn't give any specific reasons to why the white model has been delayed. The last update that Apple had given was that the white iPhone 4 would be available in 2011.
Is the white iPhone 4 still an attractive smartphone for you? Or will you be waiting for the iPhone 5. Historically, Apple has released new iPhone models in the summer, around the June-July time, but given recent speculations that the iPhone 5 may not be released until Fall 2011, a white iphone 4 launching now would give the model a shelf life of about 6 months or half a year.

As an Amazon Associate I earn from qualifying purchases.