Best Cheap Android Smartphones [August, 2014]
If you're in the market for an affordable smartphone this summer, you have a lot of options. From the aging iPhone 5, Windows Phone devices, and of course Android. There are many expensive flagship smartphones like the Samsung Galaxy S5 or new LG G3, and budget devices like the popular Moto G.
Those trying to decide on a new smartphone before summer ends or in time for school may be a bit overwhelmed, as there are tons of choices available. It's a daunting task if you're not up with the latest news, but we have you covered. Smartphones are expensive these days, even if you choose a new carrier payment installment plan, but there are cheaper options available. If you're looking for some of the best cheap Android smartphones, ones that aren't junk, we'll detail some good options below.
Read: Best Android 4.4 KitKat Smartphones Under $200
As 2014 progresses more and more options are starting to surface, there are new phones that are extremely impressive and cheap this month, that weren't available earlier this summer. Then of course devices from last year that are now starting to become lower in price now that successors have been released, like the Galaxy S4. Below we've detailed a few excellent cheap Android smartphones, or options for those who don't want to sign a 2-year contract.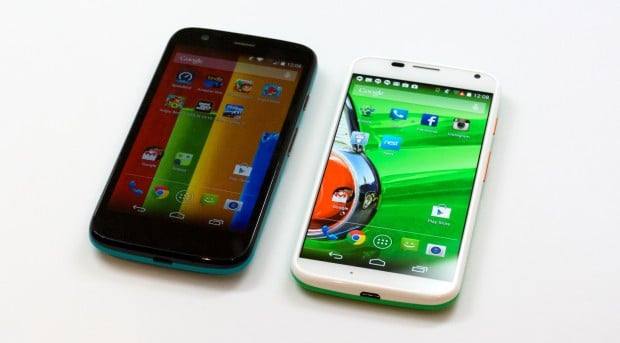 The new LG G3 is getting a lot of praise since being announced last month, and some good deals are making it a bit cheaper, but not everyone can spend $599 or get stuck signing a 2-year contract. Same goes for the Galaxy S5 and upcoming iPhone 6. And thus, there are tons of other options at your disposal. Having multiple choices when it comes to smartphone size, features, and of course price is what makes Android so popular.
Everyone is different, and each buyer has different needs or wants. That being said, we've gathered a few excellent options in no particular order below for those seeking a wallet-friendly smartphone this summer. One that isn't a pile of junk. These are a few the editors here at Gotta Be Mobile deemed acceptable enough to make the list. With that in mind, lets get started with a few of your best choices here just past the midway point of 2014.
Google Nexus 5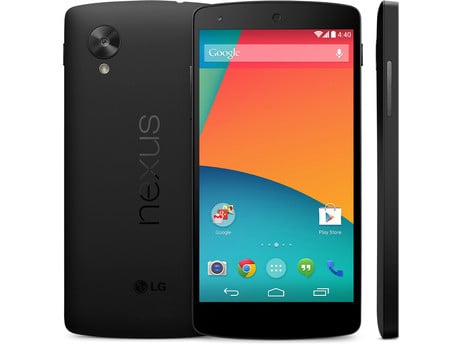 The first device on our list is arguably the best, but also the most expensive. Google's LG-made Nexus 5 is the best all-around package, but it comes at a $349 price point. That gets you a 5-inch 1080p HD display, the absolute latest version of Android -- first to receive updates -- and it comes in White, Black, or Red.
The Nexus 5 is a staple in the Android world, and one of the best phones around for the price. Get it from the Google Play Store, or check out all the other truly "cheap" phones in our list.

As an Amazon Associate I earn from qualifying purchases.