Best Cheap Android Smartphones [July, 2014]
Moto G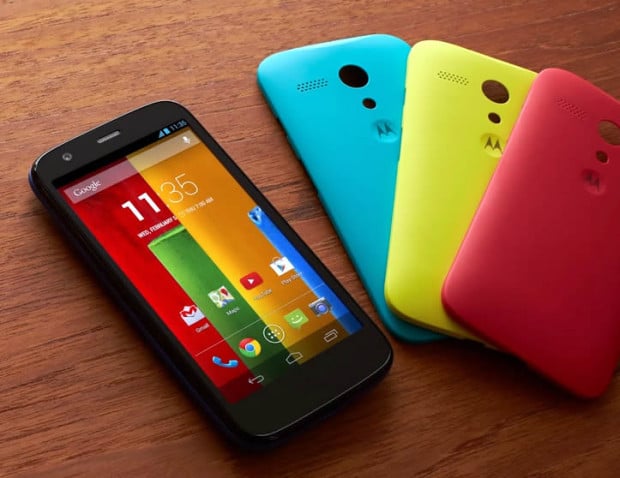 Motorola has a brand new approach to smartphones as of late, and that's well-rounded devices that won't hurt the wallet, but still pleases almost any and all users. The Moto G is an impressive smartphone that costs under $200. In fact, for only $179 you'll have a rather awesome smartphone experience here.
The Moto G gets you a 4.5-inch 720p HD display, a quad-core processor for fast gaming and multi-tasking while using Android apps, a decent 5 megapixel camera for photos, and battery life that lasts all day. It runs nearly the latest version of Android, Android 4.4.3, and is expected to get the latest software updates extremely soon.
The Moto G has 8GB of storage and a micro-SD slot, and you can pay more for a 16GB model. The only downside is there's no 4G LTE, but a newer 4G LTE version was announced earlier this year for only $229.

As an Amazon Associate I earn from qualifying purchases.