Best Cheap Android Smartphones [October, 2014]
Those in the market for an affordable smartphone have a lot of options here as the holiday season of 2014 approaches. There are tons of quality smartphones to choose from this year, and a few excellent options were released last month too. There are many expensive flagship smartphones like the Samsung Galaxy S5 or new LG G3, but budget devices like the popular Moto G, which was recently replaced by a new Moto G, is one of many to make our list below.
If you're trying to decide on a new smartphone before the holidays or don't want to wait for Black Friday deals that can often be overwhelming, we have you covered. It's a daunting task if you're not up with the latest news, but out list below has everything you need to know. If you're looking for some of the best cheap Android smartphones, ones that aren't awful, we've outlined a few good choices below.
Read: Best Android 4.4 KitKat Smartphones Under $200
There are a few awesome new phones available today that weren't available earlier this summer, and one in particular is the new Moto G. It has tons to offer, but so do the others below.  There are also devices from last year that are now starting to become lower in price as they age, like the Galaxy S4, or LG G2. Below we've detailed a few excellent cheap Android smartphones, or options for those who don't want to sign a 2-year contract.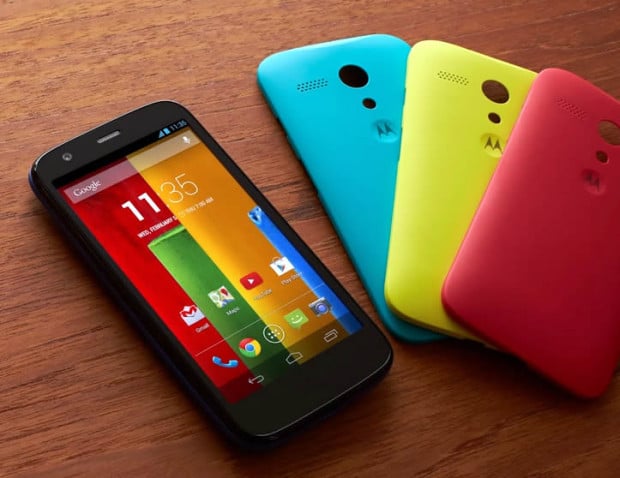 The new Nexus 6 and Galaxy Note 4 are awesome looking phones, but they're extremely expensive. With both of those taking many consumers money, it leaves the older models at a discount. We'll rundown a few of those below, but most are new smartphones for those on a budget, not just old phones that have received heavy discounts.
Not everyone can spend $599 or more, or want to sign a new 2-year contract for the Galaxy S5 or the iPhone 6. If you're one of the millions looking for a better, cheaper route, we have you covered.
Everyone is different, and each buyer has different needs or wants. That being said, we've gathered a few excellent options in no particular order below for those seeking a wallet-friendly smartphone this summer. One that isn't a pile of junk. These are a few the editors here at Gotta Be Mobile deemed acceptable enough to make the list. With that in mind, lets get started with a few of your best choices during the month of October now that most manufacturers have released their phones for 2014.
And yes, we're sad that the new Nexus 6 doesn't make this list, as it starts out at $649 vs the $349 model from 2013.
New Moto G
The original Moto G last year was one of the best phones of the year, and Motorola's most successful smartphone to date. It was only $179, and offered an excellent experience for those on a tight budget. This year though, the all-new Moto G (2014) is bigger, better, and has front facing speakers all for the same price. Yes, the same price.
The new Moto G should be the first choice for most buyers, and is our #1 choice. It offers a 5-inch 720p HD display, Quad-core Snapdragon processor with 1GB of RAM, 8/16GB storage options, an improved 8 megapixel camera, front facing speakers, and 8 custom backplate colors all for $179.

Read: New Moto G Hands-On
The link and video will tell you everything you need to know about this impressive budget-friendly stock Android 4.4.4 KitKat smartphone. It doesn't have 4G LTE, but does support 4G HSPA+ from AT&T, T-Mobile, and other GSM carriers, so it is the best options in 2014. If not the best for under $200. Oh, and it will see Android 5.0 Lollipop extremely soon too. Google's latest version of Android.

As an Amazon Associate I earn from qualifying purchases.