Best Fallout 4 Black Friday Deals
If you're looking to score a Fallout 4 deal this week, this list will help get you started. There are a number of Fallout 4 Black Friday deals and even some that could extend beyond one of the biggest shopping days of the year.
Fallout 4 has been out for two weeks. And despite numerous problems, the game has received high marks from critics and those playing on PC, Xbox One and PS4. It's one of the best games of the year.
We've rounded up the best Fallout 4 Black Friday deals to help save you some money or net you a copy within a larger bundle. We could see additional Fallout 4 deals emerge later this week but these are the best deals you can find right now.
Best Fallout 4 Black Friday Deals
Some of these Fallout 4 deals won't be available until Black Friday itself but some of them are available right now. You don't need to wait until Thanksgiving 2015 or Black Friday 2015 to save on one of the best games out right now.
Dell Black Friday Deal
Dell is offering a solid $299 Fallout 4 Black Friday deal that will net you a free copy of the game and a whole lot more if you commit to an Xbox One bundle.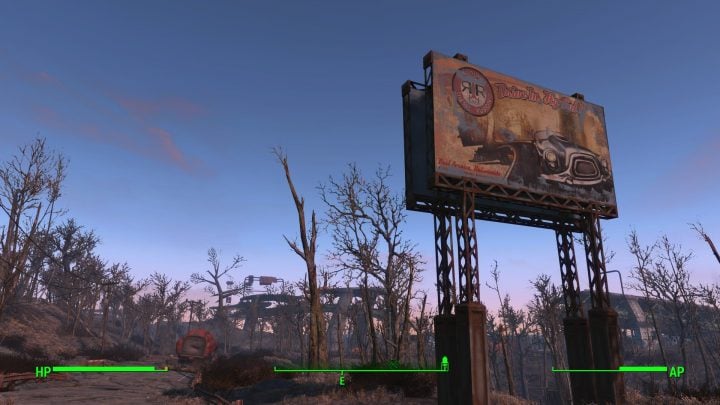 For $299, you get a 500GB Xbox One Gears of War Edition with a copy of Gears of War Ultimate Edition, a copy of Fallout 4, a spare controller and digital copies of Gears of War, Gears of War 2, Gears of War 3 and Gears of War Judgement for Xbox 360 to play on Xbox One.
Best Buy Black Friday Deal
Best Buy Black Friday includes a Fallout 4 deal that will get you three months of Xbox Live or PlayStation Plus for only $5. Without the deal, Xbox Live would cost $25 and PlayStation Plus would cost $18.
The retailer is also offering the usual 20% discount to those that sign up through the Gamers Club Unlocked program. We've detailed our experience with GCU here and it's worth a look if you want to save on Fallout 4 and other games down the road.
Microsoft Black Friday Deal
Microsoft is going to be cutting its 1TB Xbox One Fallout 4 bundle down from $399 to $350 for Black Friday.
The deal will stretch from November 26th to November 30th giving you several days to think about buying the two together.
Walmart Deal
Walmart is offering a PS4 Fallout 4 deal that allows you to scoop up a copy of the game, and another game, for $90.
Select one game (Black Ops 3, NBA2k16, etc) and then select Fallout 4. You'll get both for $90, an offer that will save you close to $30.
Mejier Fallout 4 Deal
The Meijer Black Friday ads are out and they reveal a $10 discount on the price of anything that costs $50 or more. Fallout 4 is a $60 game which means that you'll be able to drop the price down to $50 for PS4 and Xbox One.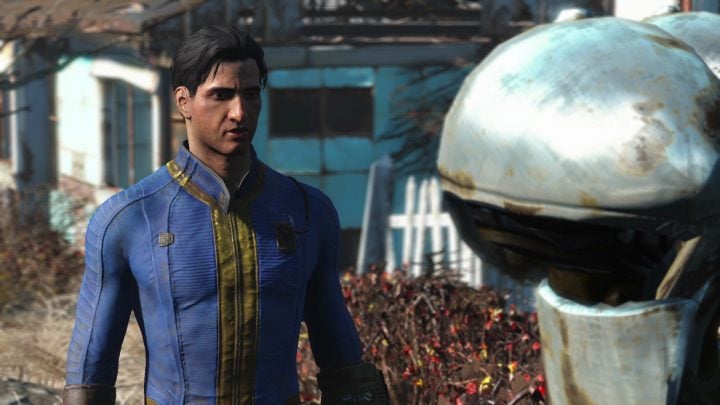 So if you want to wait a day for the Black Friday crowds to die down and still save some money on Fallout 4, you can.
Amazon Fallout 4 Deal
If you are a prime member, you can save some money on the Xbox One and PS4 versions of Fallout 4 thanks to the Prime Member Savings.
If you trial an Amazon Prime account or have an account laying around, you can save nearly $10 on a copy of the game. It's not clear how long this offer will last but it could extend through Black Friday.
PC Fallout 4 Deals
There are a number of PC Fallout 4 deals out there that you'll be able to take advantage of on or around Black Friday.
Green Man Gaming is offering a voucher that will take 20% off the price of the PC version of the game. The deal extends until November 26th. At check out, enter SAVE20-WTHGMG-NVMBER. This will drop the game below $50.
DLGamer is offering an 18% discount on Fallout 4 for PC that will extend through Black Friday. The price here is $48.99.
If you live in the UK, Gamesplanet is offering a nice discount on the game that drops the price down to £35.19. That's 12% off.
Fallout 4 Season Pass Deals
If you want all of Bethesda's Fallout 4 DLC and you want to save on the Season Pass, you can do so right now.
Green Man Gaming's voucher works for the Season Pass. Gamesplanet is also offering 10% off the price of the Season Pass.
16 Fallout 4 Mistakes You Don't Want to Make
Don't Go More Than 10-15 Minutes Without Saving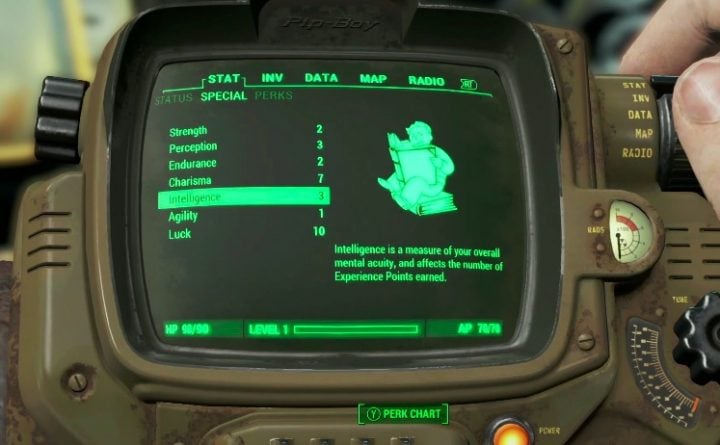 If Fallout 4 is your first Bethesda game, heed this warning.
Bethesda's games are extremely ambitious but they're also plagued with bugs and problems. Fallout 4 problems are still rampant and it's difficult to predict if and when you might run into one. And that's why you need to be extremely careful.
Don't go long stretches without saving. If you do, and you run into a problem, you'll lose tons of real time. And that's never good, especially if you're old (like me) and you no longer have unlimited time to devote to games like Fallout 4.
I save at least once every 10 to 15 minutes. I typically save more than that but that's because Skyrim (and its problems) scarred me for life. Make this a habit and you're less likely to endure a long lasting headache. Trust me.

This article may contain affiliate links. Click here for more details.