Best Samsung Galaxy Note 7 Deals
Samsung's new curved Galaxy Note 7 smartphone is finally available in the United States and multiple other regions. With that in mind potential buyers are looking for the best Samsung Galaxy Note 7 deals and discounts. Below is a continuously updated list of the best deals around.
With a beautiful new curved 5.7-inch display, longer battery life, more storage and a micro-SD slot, not to mention water resistance the Galaxy Note 7 is the phone to buy. Which is why it's available from all major carriers, regional carriers, and stores like Best Buy, Walmart, Target, Sam's Club and much more.
Read: Galaxy Note 7 Release Date & Price Breakdown
Buyers won't get a free Samsung Gear VR like we saw earlier this year with the Galaxy S7 release, but there are still some excellent Galaxy Note 7 deals floating around. Like a free 256GB micro-SD card, Gear Fit 2 smart fitness band, Netflix deals and more.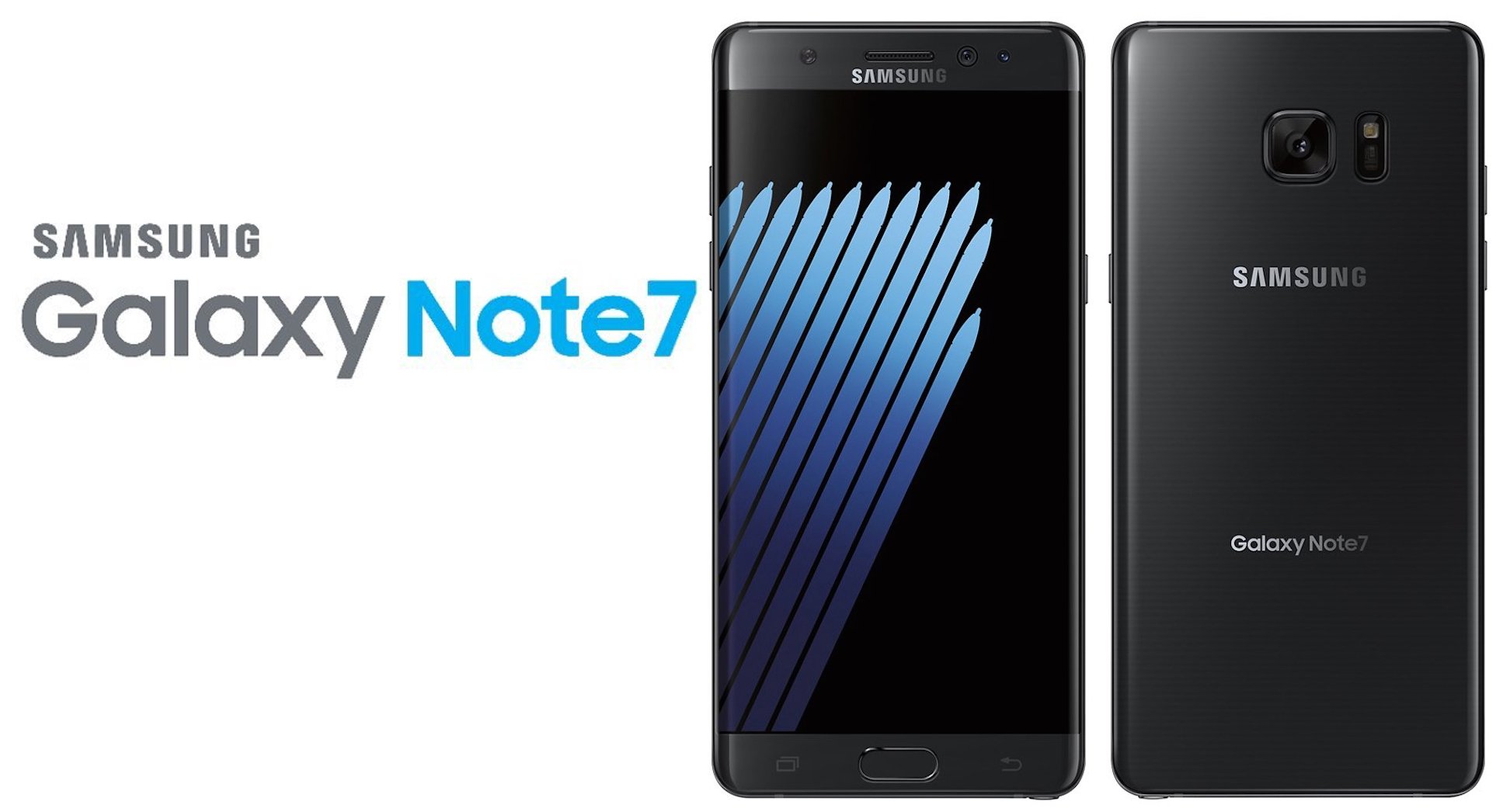 Samsung's new Galaxy Note 7 is a familiar device in terms of specs, design and features, but it's doing all of that in unfamiliar waters. That's because it has the same beautiful all glass and metal design and a big 5.7-inch Quad-HD display, but that screen is curved on both sides to give it more style and added features.  It also has double the storage with 64GB by default, and a micro-SD slot to add more storage. Then, speaking of unfamiliar waters the phone is now IP68 dust and water resistant. Both the phone and the stylus can go under water, up to 5ft for over 30 minutes in fact, and works just fine. The S-Pen even works and writes on the screen under water.
The end result is a new Galaxy Note 7 that's faster, better, more secure, runs the latest version of Android, packs a new Iris eye scanner, a bigger battery and more all in a familiar design that can do more than ever before.
Read: 12 Exciting Galaxy Note 7 Cases
It isn't cheap though, the Note 7 runs around $849-$880 from most carriers in the US, but that's about average considering everything it has to offer. It's arguably Samsung's best yet, the best Note by far, and now that we've told you why you should want it, here's the best Galaxy Note 7 deals available right now.
Galaxy Note 7 Deals
Thankfully to offset that high price Samsung has some pretty awesome freebies for those who pre-order, or buy the phone before August 28th.
First up is probably the best deal available right now, and it comes right from Samsung. Buy or pre-order the Note 7 before August 28th and get a free 256GB micro-SD card or a Samsung Gear Fit 2 smartband absolutely free. For those wondering, that micro-SD card costs over $200 new, so this is a pretty darn good deal just for buying a great phone.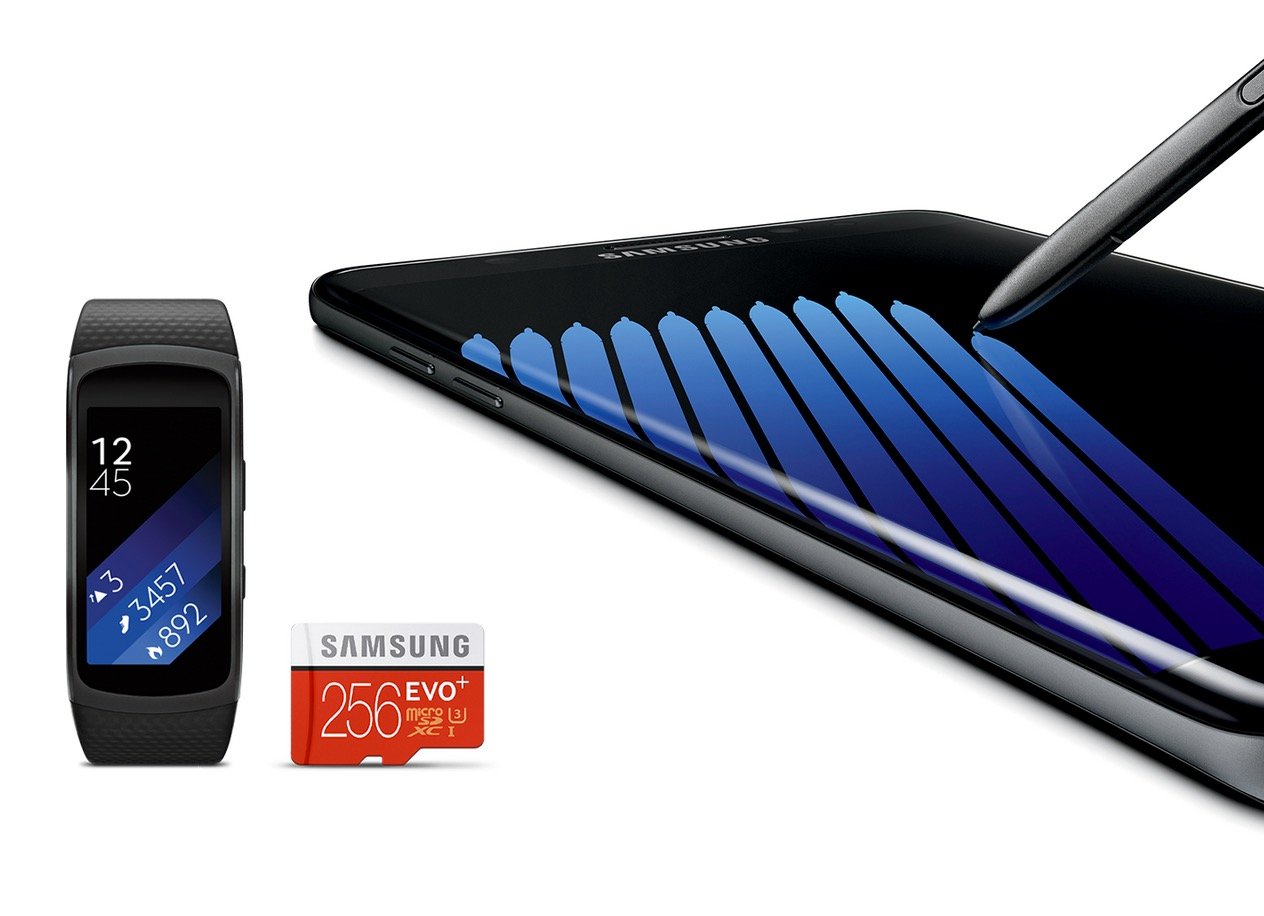 Users get to choose between the Samsung Gear Fit 2 or the free micro-SD card. It's one or the other. The Gear Fit 2 doesn't run Android, but it's a neat curved display on a wristband that is a smart fitness band. It's closer to a smartwatch, but doesn't have quite as many features as something like the Samsung Gear S2 smartwatch.
Personally, I'd go with the free 256GB micro-SD card and fill it full of apps, games, music, movies and more.
Read: 15 Official Galaxy Note 7 Accessories
To get your free Gear Fit 2 or 256GB micro-SD card head to SamsungPromotions.com and fill out the required information. This same deal is being offered by AT&T, T-Mobile, Sprint and Verizon Wireless, as well as many retail stores. Best Buy confirmed they have both free gifts available in-store the day you buy the Note, which is the best route. All others need to be shipped from Samsung using the promotions website linked to above.
Sam's Club has the same deal with the free Gear Fit 2 and SD card, but they're also throwing in a free $150 gift card for buyers. Giving you a shopping spree in their stores.
Carrier Galaxy Note 7 Deals
All major carriers in the United States have the Note 7 and the same deal as mentioned above, because it comes right from Samsung. However, select carriers like T-Mobile or AT&T chose to offer even more, or different options for those who'd like to take a different route.
T-Mobile
With T-Mobile, users can take the free Gear Fit 2, free 256GB micro-SD card, or choose to skip both of those and get 1-year of Netflix absolutely free. Technically that's only like $110 in savings, so the other two options are better in terms of money, but it's all about what you want and need.
AT&T Note 7 Deal
Then we have AT&T, who has the same two free items as well as a couple of other options if you're willing to add devices to your plan. Those who get the Galaxy Note 7 from AT&T get the free stuff, but also can get a free Samsung Gear S2 smartwatch AND a Samsung Galaxy Tab E absolutely free, with a 2-year data plan.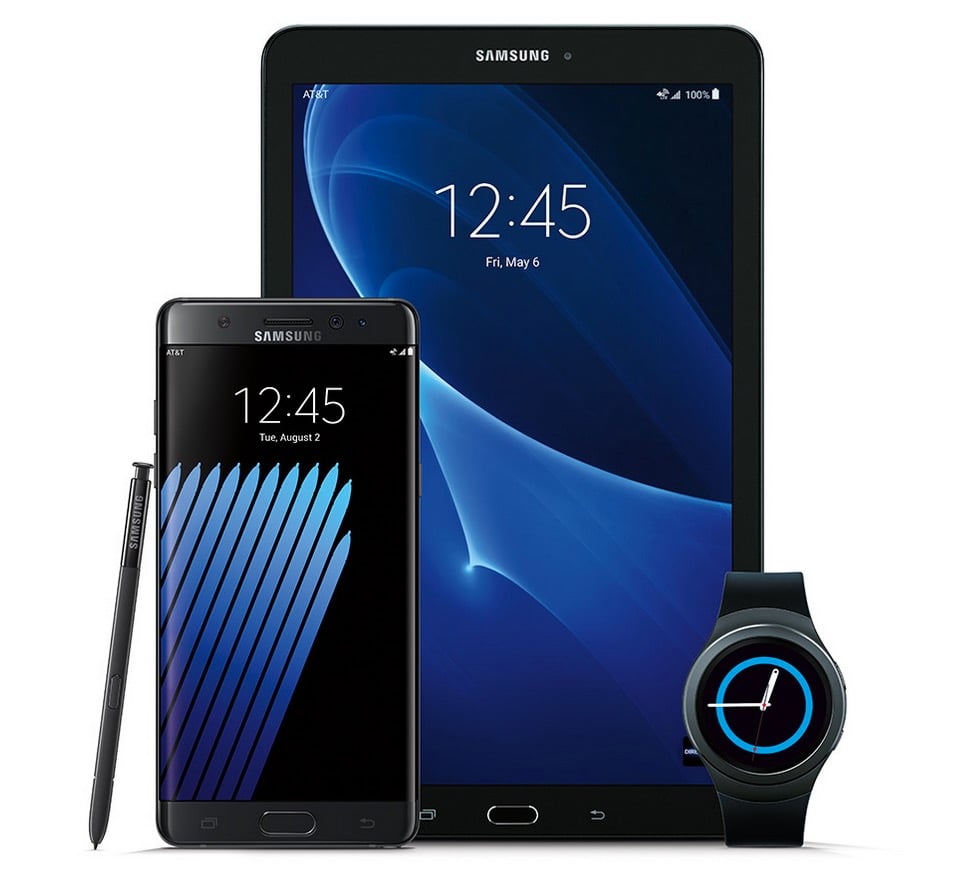 So basically paying a few more dollars a month to give those devices service, but you get them for free.
Both Sprint and Verizon are only offering the same free items as Samsung, but do have bundles in stores for accessories, Note 7 screen protectors and other goods.
Other Details & Deals
The Galaxy Note 7 started shipping early from both Verizon and T-Mobile, meaning some buyers got it early. For everyone else, launch date is today the 19th. Those who have yet to snag one will want to take advantage of the deals available right now, as they won't be available next month. In September carriers could have deals, and Samsung will likely extend the SD card option or bring it back for the holidays, but that's about it. Meaning, buy the Note 7 before August 28th.
As soon as we know more about other Galaxy Note 7 deals we'll update with all of the information. For now it looks like the best route is to get the freebies from Samsung, and anything else your carrier has to offer. We'll be seeing more deals in the near future.

As an Amazon Associate I earn from qualifying purchases.