Best Samsung Galaxy Note Cases and Covers
GNote owners have a wide range to choose from, including a cover from Samsung that adds minimal extra thickness and weight to the already large phone. Plus, the best cases take a cue from the Note's versatility and do more than just protect.
Navitech Leather Case and Stand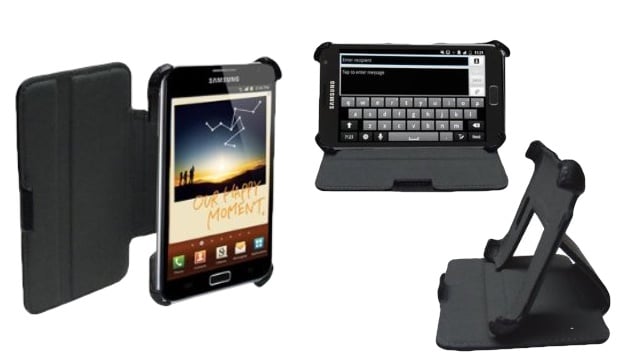 This case / stand combo will hold the Galaxy Note securely in landscape mode for watching video or in portrait mode when you want to scroll through a webpage or newsfeeds hands-free. The hardened leather will protect the phone from minor drops and the soft interior will keep the screen scratch free.
---
Price: $9.99 @ Amazon

As an Amazon Associate I earn from qualifying purchases.