Best Samsung Galaxy Note Cases and Covers
GNote owners have a wide range to choose from, including a cover from Samsung that adds minimal extra thickness and weight to the already large phone. Plus, the best cases take a cue from the Note's versatility and do more than just protect.
Valentinus Faux Leather Wallet Case by SPIGEN SGP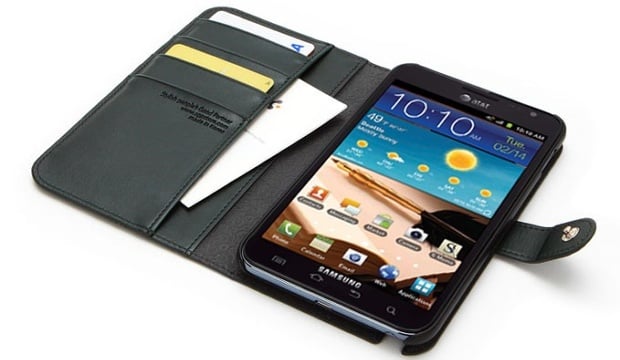 A versatile phone like the GNote deserves a versatile case to cover it. The Valentinus has slots for business or credit cards and an additional pocket for a few bills. Closed, it looks as nondescript as any wallet or notebook. The faux leather adds a little extra bulk and not too much weight. Available in Black, Brown and Dark Green.
---
Price: $44.99 @ Amazon

As an Amazon Associate I earn from qualifying purchases.