Although the Galaxy S3 is a pretty durable phone, many users will want a Galaxy S3 case.
A good case can protect the Galaxy S3 from drops or while in use during extreme conditions or can add color and style. Other cases add functionality to the Galaxy S3 with magnetic mounts or kickstands.
This list doesn't include all Galaxy S3 cases, only those we would buy ourselves and that come from companies with good track records for making the best cases.
Our list of the best Galaxy S3 cases will be updated as new cases are announced. Listed below are some of the best cases for the Galaxy S3.
Seidio Surface Galaxy S3 Case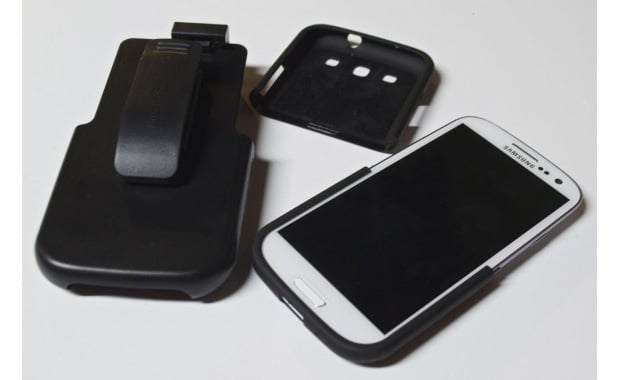 The Seidio Surface with Holster is a simple case that also provides users with the option to wear their Galaxy S3 on a belt. The case slides on the back of the phone and the lip on the front side allows for an easy connection with the belt clip. The case will offer good protection and a tight grip when used in the holster. This case isn't for everyone but for those who use a holster style case it is a great affordable option.
$30.73 at Amazon