Best Samsung Galaxy S10+ (Plus) Screen Protectors
Spigen NeoFlex TPU Film 2-Pack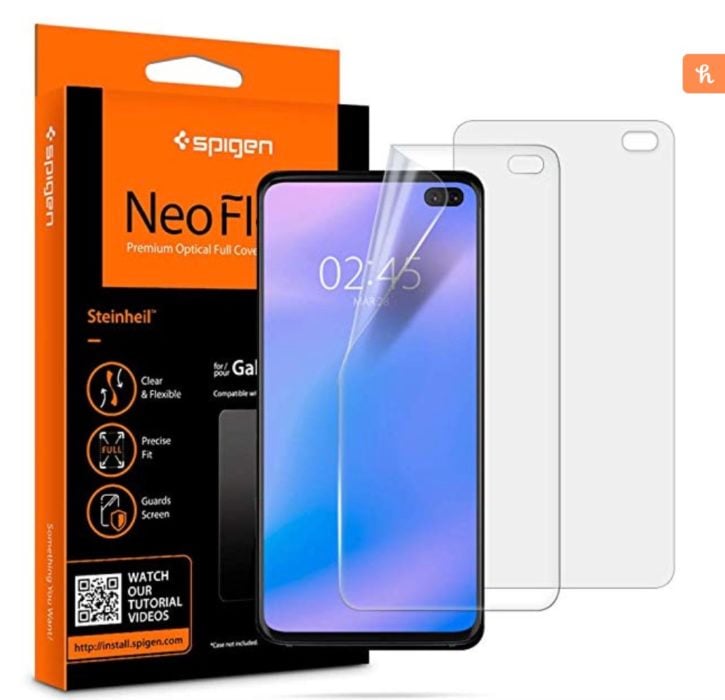 You can also spring for the tried and true Spigen NeoFlex screen protectors. It's a brand almost everyone knows, and they make the best cases around. So, we're assuming the protectors are great too.
The Spigen NeoFlex is made of a flexible curved film that adapts to every curve on the infinity screen on your Galaxy S10+. It's basically a thicker and more durable flexible TPU film than most. Plus, it'll never discolor, yellow, or fade over time, and scratches actually heal themselves.
If you get a scratch in your NeoFlex simply breathe on it and rub it out, or just wait, as the TPU material heals itself over time, which is kinda neat. They promise an easy bubble-free installation, fingerprint scanner functionality, and they're designed to work with a case installed too.
Buy it Now on Amazon for $8.99

This article may contain affiliate links. Click here for more details.