Best Galaxy S5 Screen Protectors
When the Samsung Galaxy S5 was first released, the popular group DisplayMate said it had the best smartphone display ever. And you'll want to protect all 5.1-inches of that beautiful 1920 x 1080p full HD AMOLED display. While there's many reports that dispute that, there's no arguing Samsung makes some of the better screens around.
This phone has some of the best hardware available, a stunning camera that takes excellent photos, and it's fully dust and water-resistant thanks to an IP67 certification. The screen even has Corning Gorilla Glass 3 that's supposed to be able to handle scrapes and scratches. However, many users still want to use a screen protector.
Read: 5 Best Galaxy S5 Wallet Cases
It may be dust and water resistant and be built to last, but you never know when an accident will occur or one too many tosses in your backpack will finally scratch that display. Screen protectors are nothing new to smartphone owners, but choosing the right one these days can be a challenge. There's hundreds of different options and variety packs on Amazon, cheap terrible options at many carrier stores, and more, so read on for our list of some of the best Galaxy S5 screen protectors available today.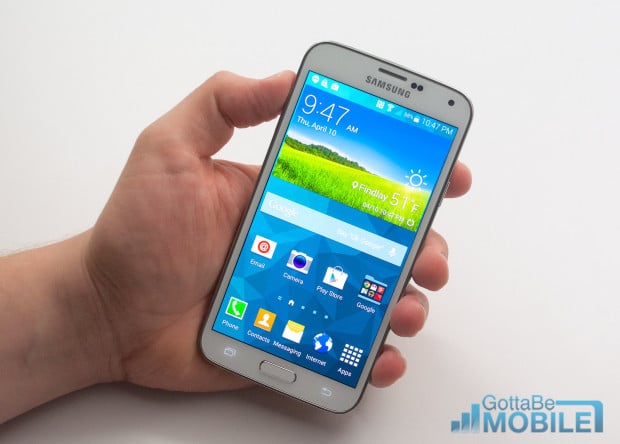 The Samsung Galaxy S5 and its screen are both extremely durable, and the entire design was crafted with protecting that screen from drops, scratches, or accidents. However, many people still choose to use screen protectors, myself included, so we figured a round up of a few of your best options was in order.
You can get cheap $2.99 protectors on eBay, but they won't last, and are all usually junk. Even a few of the decent $9.99 options usually aren't your best route. When you pay $599 for a smartphone, you shouldn't cheap out on protecting the most important aspect of the device.
Read: How to Perfectly Install a Galaxy S5 Screen Protector
When it comes to picking a screen protector we'll help you weave through all the options, explain why some are more than others and what makes them expensive, then show you the few we'd use personally on our own Galaxy S5 smartphones. These days you can actually buy screen protectors made of strengthened and hardened glass. Essentially a second layer of extremely durable glass on your device. If you drop it and it breaks, you're regular screen is likely just fine. Those are the best option, but also cost the most.
ZAGG was extremely popular back in the day with their military grade protectors, but the technology we use to protect our devices has come a long ways. There's no reason to have cheap protectors that bubble or fade in color, or ones that show every single fingerprint and get scratched from anything that touches it. There's no point in protecting your screen from scratches if it'll still look terrible because the screen protector is as scratched as can be. Instead, choose one of the options outlined in our slideshow below.
Spigen Glas.tr Slim
Not only does Spigen make some of the best and most durable cases for smartphones, including the Galaxy S5, but their screen protectors are some of the best on the market. That being said, they're also some of the most expensive.
The Spigen GLAS.tR series offers real glass screens, ones that are extremely rugged, won't show fingerprints or reflections from screen glare, have a coating to resist fingerprints and oils, and they won't fall apart if for whatever reason it does shatter.
The edges are round so they won't chip, and cases will still fit snug without pulling up your screen protector. We've all probably had that happen, but Spigen designed theirs so it won't. The GLAS.tR Slim is 0.4mm thin, so you'll notice it installed, but it's also the most durable. It isn't cheap, costing $27.99, but will be well worth the purchase.
Spigen also offers a 0.2mm option for $32, and a super thin yet still extremely durable 0.15mm NANO Slim option for even more money. Personally I'd choose the middle ground, but for those on a budget the $27.99 option is your best bet when it comes to protecting the Galaxy S5.
Spigen GLAS.tR SLIM - $27.99 - Amazon Link

As an Amazon Associate I earn from qualifying purchases.