7 Best Galaxy S6 Edge Cases
If you want to add protection with a Galaxy S6 Edge case, these are the best Galaxy S6 edge cases designed to hug the edge of the phone so that you can still enjoy the curved screen.
Most of these Galaxy S6 Edge cases protect the glass back of the phone and offer access to the curved sides, so that you get the best of both worlds.
We've rounded up a collection of best Galaxy S6 Edge cases that you can buy for your new phone. After more than a year on the market, there are a lot of amazing Galaxy S6 Edge cases and this phone is still very popular.
The best Galaxy S6 Edge cases fix the shortcomings of this phone by adding a waterproof cover, adding more battery life and delivering new color options.
The Samsung Galaxy S6 Edge design includes a glass back covered in Corning Gorilla Glass 4 and there is no option to replace the battery or add storage with a Micro SD card, so users will definitely be looking for options to solve these problems.
After seeing countless broken and busted Galaxy S6 Edge backs and screens, it is important to add a small layer of protection, even if you aren't into extreme activities. Here's what you need to know about Galaxy S6 Edge warranty plans if you don't plan to use a case.
These are the best Galaxy S6 Edge cases you can buy in 2016.
Speck CandyShell Grip Galaxy S6 Edge Case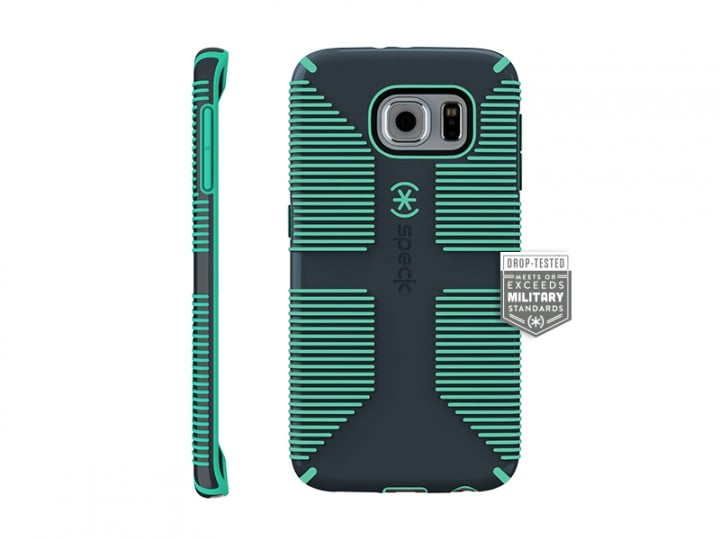 If you want to protect the back of the Galaxy S6 Edge and still enjoy the curved edges you should look at the CandyShell Grip Galaxy S6 Edge case that uses rubber ridges on the back and sides to make the Edge easier to hold and protects it from drops.
The Speck CandyShell Grip for the Galaxy S6 Edge is $34.95 and on sale soon through Speck.