15 Best Google Pixel 2 Cases
CARVED Real Wood Cases ($39)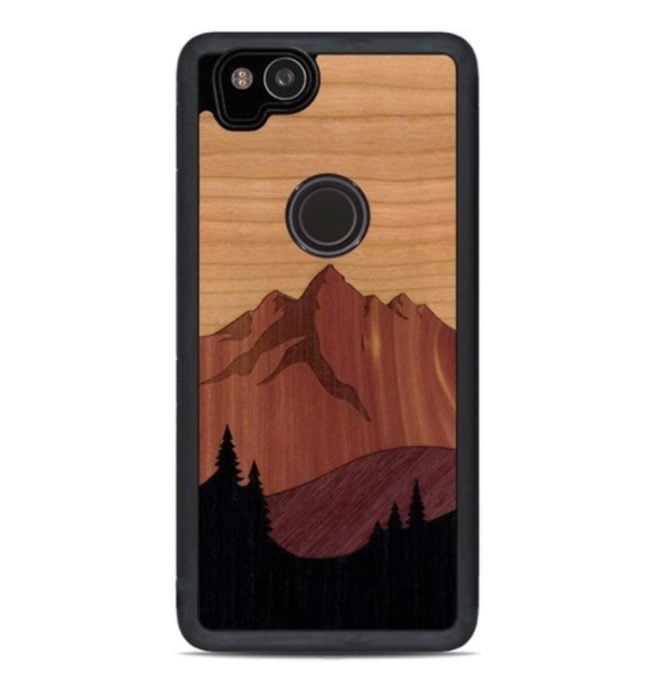 CARVED is a new favorite of mine when it comes to buying a case. They're a small company from Indiana that creates stunning cases made from hand-cut real wood. they make each case by hand, and since it's wood, no two cases are alike. Every one is unique and one of a kind.
CARVED has multiple designs to choose from. I love the Chicago or NYC skyline two-tone brown and black wood cases, and the Satellite series is amazing too.
However, here the tri-layered mountain inlay case here is stunning. It's using three different colors and textures of wood to create a photo of some mountains. Each piece of wood is added to a durable polycarbonate and flexible TPU case. There are textured ridges on the side to improve your grip too. These cases work great, have raised edges to protect the screen, easy to hold and look amazing. Choose from dozens on their website. We recommend the Satellite series, for true pieces of art.
Buy it Now from CARVED for $39.99