Best HTC One Feature Will Come to Galaxy S5 and Other Android Devices
The Samsung Galaxy S5 and other devices running Google's Android operating system could be next in line to receive some of the new HTC One M8's most coveted features.
At least, that's according to HTC own press release following yesterday's launch festivities. During yesterday's event HTC made it perfectly clear that it's planning to move HTC Blinkfeed, Sense TV and a few more core apps into the Google Play Store. This move alone would have allowed HTC One M8 owners to get software updates more quickly than the way HTC handles those software updates today. Many industry watchers interpreted the move as just that, a way to get out updates faster. It now appears that HTC will take this opportunity to make both apps and more available to all Android users including those buying its rival, the Samsung Galaxy S5.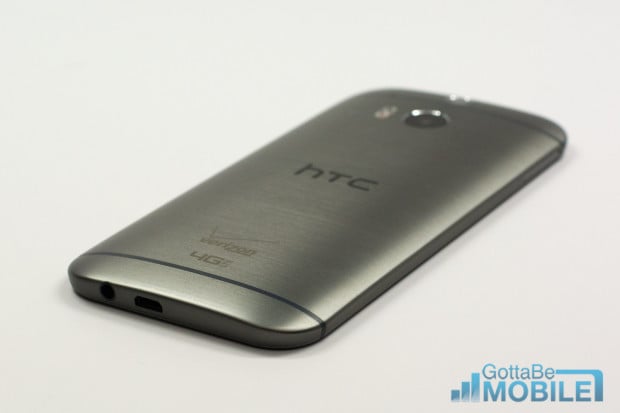 For starters, the press release reveals that the company is planning to break out its Zoe video highlights software into a separate app that it says will be available through the Google Play Store sometime this summer. In fact, the company says it's planning to turn Zoe "into a cloud-based service." Unfortunately, HTC didn't offer more information about that transformation. The release also confirms that the Blinkfeed news and social media reader will be made available to a Android devices too. Until today, it was believed that both apps would be available in the store but only new HTC One M8 buyers would be allowed to download them. Zoe is of particular importance since HTC One buyers use the app to capture memories and highlights of their family. It's something that was really only available on the HTC One.
All told, those are two very important applications that HTC is just handing off to users of other devices. Presumably, the company must hope that making these features wildly available will help it attract users to its own devices. That theory seems sound as long as HTC either charges other Android users for the apps or keeps some features as exclusives for its own devices. The plan sounds an awful lot like what Microsoft does for Office Mobile. Windows Phone users get it for free, meanwhile iPhone and Android users have to subscribe to the company's Office 365 service.
Whether it's working for Microsoft is unclear, but this strategy could completely backfire for HTC. If users can get their software experience on the handset they already own, why would they upgrade. Even worse, why would they upgrade to HTC-made devices?
Watch: HTC Sense 6: Hands on With New Features
Clearly HTC is hoping that the HTC One M8's hardware features will be enough to make it a legitimate Galaxy S5 competitor on its own. That plan could work judging by GottaBeMobile's feature break down. We found the device to be so solid that it could be the only Android smartphone users should buy this year.