Best iOS 8 Cydia Tweaks for Facebook
If you have a jailbroken iPhone and want make some improvements to the Facebook app, here are the best iOS 8 Cydia tweaks for Facebook.
While there's currently not a jailbreak available for iOS 9, you can at least jailbreak iOS 8.4 if you're still on the older version. Otherwise, you'll have to wait for an iOS 9 jailbreak to release at some point in the future (hopefully it won't be too long).
Having a jailbroken device lets you do all sorts of cool things with your iPhone or iPad that Apple wouldn't normally allow you to do, like customizing the look of iOS and even change how apps operate.
If you're an avid Facebook user, but aren't a huge fan of the Facebook iOS app, you can use jailbreak tweaks to change it around and make it better so that's easier to use and caters to your needs as a Facebook user.
Luckily, there are a small handful of iOS 8 Cydia tweaks specifically meant for Facebook, some of which add new features, while others fix annoyances within the Facebook app that probably drive us all crazy.
Without further ado, here are some of the best iOS 8 Cydia tweaks for Facebook that you should install right now on your iPhone or iPad.
Facebook ++
Remember when Facebook took away its chat feature on mobile and made it its own separate app? That was really annoying
You've most likely got used to it by now, but back then it was pretty frustrating. However, if you want to get the old functionality back, there's a really useful tweak for that.
Facebook ++ is a jailbreak tweak that puts Facebook Messenger back into the official Facebook app so that you don't have to use the separate Facebook Messenger app. You can also enable other features like showing timestamps for every message, sending more than six photos at once, and even disabling VoIP in order to save battery life.
Frankly, I like using the separate Facebook Messenger app, as it comes with a lot of cool features, and there's a similar tweak for these kinds of users.
Facebook Messenger Essentials
This tweak is similar to Facebook ++, but if you'd rather have all of the nifty enhancements without bringing back the chat feature into the Facebook app, then Facebook Messenger Essentials is a good tweak to have.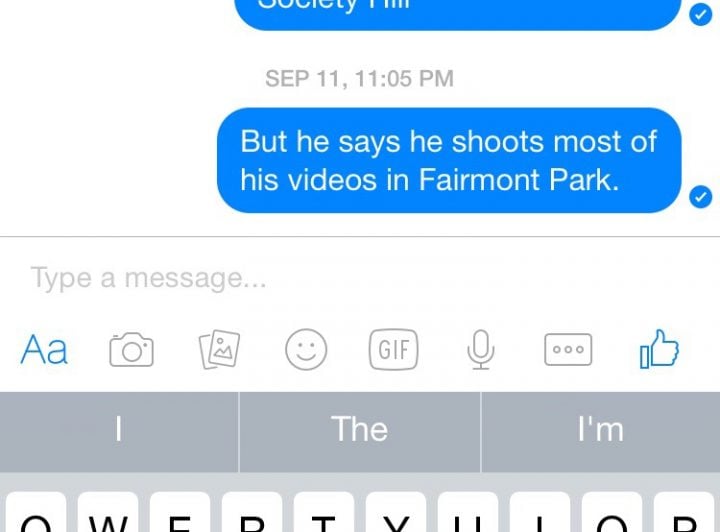 The tweak makes changes to the Facebook Messenger app and can disable read receipts and can even disable the typing status that appears to tell the other person that you're currently typing a response.
Plus, the tweak can also disable VoIP for better battery life and even show timestamps for each message, just like Facebook ++.
RecentFacebook
Perhaps one of the biggest annoyances with the Facebook app is that it shows "Top Stories" by default, which isn't quite indicative of what's most recent. This where RecentFacebook comes into play.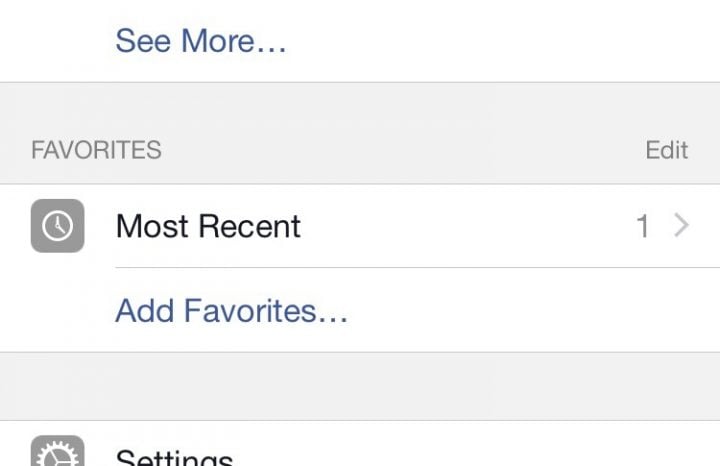 RecentFacebook essentially flips Top Stories and Most Recent around, so that Most Recent Facebook posts appear by default on the home screen, and if you want to see Top Stories instead, you'll have to go into the navigation menu and select it.
This is perhaps my favorite Facebook-focused tweak, as I'd rather see the most recent posts first.
FlipBook
iPhone users love browsing in landscape mode, but Facebook doesn't support it on the iPhone, unfortunately.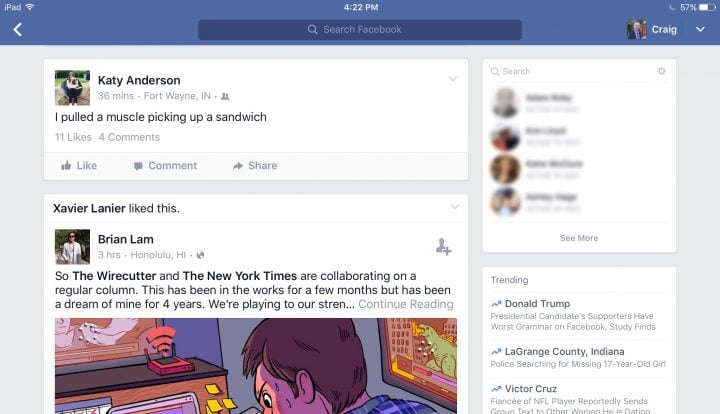 However, there's a Cydia tweak called FlipBook that can make it happen, and that's its one and only feature.
There are many Cydia tweaks that are really simple and only do one thing, but that one thing they do, they do it really well.
FlipBook is no different and it simply allows you to browse Facebook in landscape mode on your iPhone.

As an Amazon Associate I earn from qualifying purchases.