Best iOS 8 Themes for iPhone: Cydia Themes for Winterboard
0me8a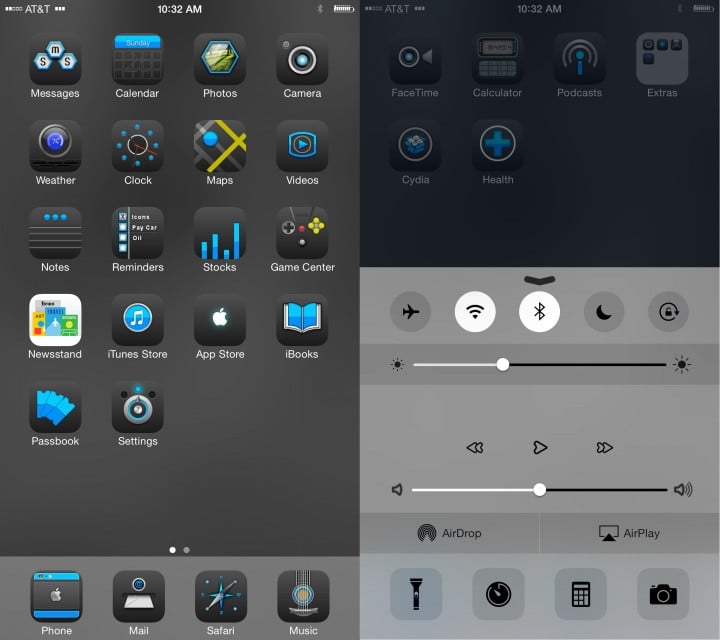 The 0me8a iOS 8 theme is a great dark look for iOS 8 that looks wonderful on the Phone 6 Plus and works with all other iOS 8 phones from the iPhone 4s up. The icons are dark, but some include beautiful glowing elements that make this more than just a black and white theme. There are also Control Center tweaks as part of this theme and styling in apps and settings.
0me8a is $2.99 in Cydia

This article may contain affiliate links. Click here for more details.