Best iOS 9 Cydia Tweaks That Deliver iPhone 6s Features
If you have a jailbroken iPhone but not an iPhone 6s, here are some iOS 9 Cydia tweaks that give you those exclusive iPhone 6s features without having to actually get an iPhone 6s.
The iPhone 6s was released back in September, and while it keeps the same overall design and look as the iPhone 6, there are a handful of new features that you won't see just by looking at the new phone.
For instance, the screen might look the same, but it's using an entirely new display technology that Apple calls 3D Touch. This allows you to tap on the screen to select something, or press harder to activate alternative options, like shortcuts and "Peek and Pop," which makes using your iPhone a bit easier and quicker.
The iPhone 6s also comes with a better camera and has the ability to record 4K video and take what Apple calls Live Photos, which are essentially short animated GIFs of every photo that you take.
To get these features, you'll have to upgrade to the iPhone 6s, but there is an alternative option. By jailbreaking your older iPhone, you can get many of the exclusive features that are on the iPhone 6s, thanks to a handful of iOS 9 Cydia tweaks that you can install to make it all possible.
Here are some of the best iOS 9 Cydia tweaks that bring iPhone 6s features to older iPhones.
UntetheredHeySiri
While older iPhones have the ability to use Hey Siri, you have to have your iPhone plugged in for it to be enabled. The iPhone 6s allows you to use Hey Siri at all times, though. The good news is that you can get this iPhone 6s feature on older iPhones.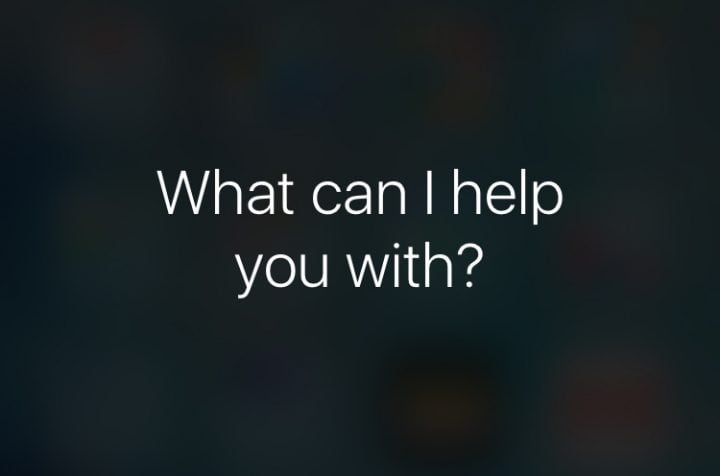 Hey Siri allows you to use Siri completely hands-free by just saying "Hey Siri," so you don't need to hold down the home button to activate it.
With UntetheredHeySiri, older iPhones can have always-on Hey Siri whenever they want. The tweak simply just adds the option to the Siri menu in the Settings app.
Of course, there are other ways to enable Hey Siri at all times without jailbreaking, but UntetheredHeySiri is the best option.
Live Photos Enabler
Live Photos on the iPhone 6s is sort of a cool feature, allowing to capture 3 seconds worth of video with every photo that you take and play it back, similar to an animated GIF. You can now get this feature on older iPhones with a jailbreak tweak called Live Photos Enabler.
The best part is that the tweak delivers the feature natively to iOS, so when taking a Live Photo with the tweak, you can send it to an iPhone 6s and it will treat it as a real Live Photo.
There are no settings to mess with, as the tweak essentially just adds the native Live Photos feature to the Camera app, so there's not more to mess with.
Previously, we recommended a tweak called PhotosLive, but it hasn't been updated for iOS 9, and Live Photos Enabler actually works better anyway, so we'll take it.
RevealMenu
3D Touch is probably one of the biggest features on the iPhone 6s, and while you might think that there's no way of getting 3D Touch capabilities on an older iPhone without the new display technology, you'd be slightly wrong.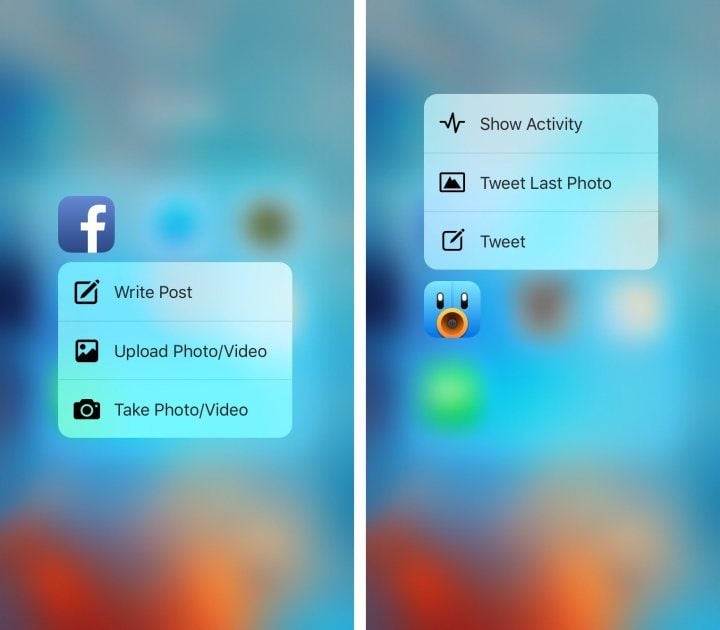 RevealMenu is a new jailbreak tweak that brings 3D Touch Quick Actions and Peek to older iPhones. All you have to do is long-press on an app icon on the home screen to activate Quick Actions, and then simply tap and swipe up to activate Peek anywhere it's supported.
Unfortunately, Pop isn't available since you would actually need the new display technology, but you get Quick Actions, which is one of the main features of 3D Touch anyway.
Plus, you can add 3D Touch Quick Actions to apps that don't even officially support it, which is pretty cool.
FrontFlash
The iPhone 6s comes with a new exclusive feature that turns the screen into a camera flash of sorts, which can be useful when taking selfies in low-light conditions.
However, older iPhone users can get this feature as well, with a jailbreak tweak called FrontFlash. It temporarily brightens the screen and flashes when you take a selfie. You can even adjust the color temperature of the flash, just like on the iPhone 6s, although it doesn't detect the color temperature automatically like the iPhone 6s does.
Since FrontFlash isn't technology iOS 9 supported currently, you may have problems using it. Some users have said that it works fine, while others say it doesn't work at all, so your mileage may vary.
Alternatively, if you don't mind using a third-party camera app, Camera+ enables a front flash without jailbreaking.
Bonus: Ultrakam
The iPhone 6s allows you to record 4K video, but that doesn't mean older iPhones can't. While it's not a jailbreak app, you can get 4K video capabilities on the iPhone 6 and iPhone 6 Plus with an app that's available in the iTunes App Store.
Ultrakam allows you to record 4K video with your iPhone 6, as well as higher-resolution video on older iPhones (but not quite 4K resolution).
Of course, there is some slight upscaling going on, since the iPhone 6s has a smaller megapixel count than the iPhone 6s, but it's still way more high-res than 1080p video will ever be.