Best iPad 2 Jailbreak Apps & Tweaks in Cydia
Now that the wait is finally over and the iPad 2 jailbreak is here (you can follow our instructions here), you may be wondering what you want to do to exercise your tablet's new freedom? Here are some suggestions to get you started.
Updated: Best New iPad Jailbreak Apps & Tweaks
All of these tweaks will be using the Cydia app store that was installed during the jailbreak. Unless noted otherwise, these apps should be found by simply searching for them in Cydia.
RetinaPad ($2.99)
Probably the coolest and most useful jailbreak tweak for your iPad is RetinaPad. Have you noticed that when you're using iPhone-only apps, you scale them up to full screen on the iPad and they look like they're being displayed on a Commodore 64? This will (somewhat) fix that.
When iPhone apps are scaled up, Apple doesn't have them use the maximum resolution settings. In other words, they show like an iPhone 3GS app blown up, not like an iPhone 4 app blown up.
RetinaPad isn't perfect, but it sharpens many things that would normally be pixelated. As you can see in the screenshot above, the numbers and letters on the Skype app are displayed in a crisper, higher resolution.
To use it, simply purchase RetinaPad from Cydia, then open your iPad's settings icon. Scroll down and you'll see a menu for RetinaPad. Select the apps you want to enable it for then start the app.
If it doesn't take effect right away, you may need to kill the app first by opening the task-switcher (double-tap of home-button), long-pressing on the app's icon, and hitting the small red line to terminate it.
FullForce (free)
FullForce serves a very similar purpose as RetinaPad, though it does it in a very different way. Rather than making the scaled up apps look much clearer, FullForce attempts to turn iPhone apps into iPad apps. It's hit and miss, and works surprisingly well on Facebook, Google Voice, and others – but can also be way off on many other apps.
Apps are toggled the same way as with RetinaPad, in the iPad's settings menu.
As it's free to install from Cydia, it's a good idea to keep this one around. You can experiment and see which works better for each app – this or RetinaPad.
SBSettings (free)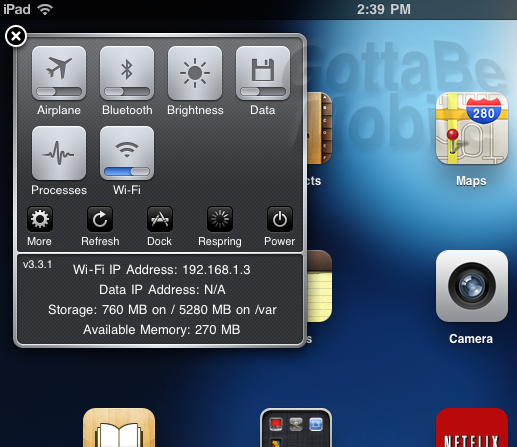 SBSettings is one of those essential jailbreak apps, no matter what iDevice you have. Instead of having to dig through a long list of menus just to do something simple like turn your WiFi off or adjust your screen's brightness, SBSettings lets you activate a neat little pop-up by simply swiping to the side on the status bar. The options can be customized, the look can be themed, and there are many more add-ons to be had in Cydia.
Infinifolders ($.99)
Do you have folders that fill up with apps? Do you find yourself having "Games 1," "Games 2," "Games 3" due to Apple's limit on the number of apps in a folder? Infinifolders removes that limit. After purchasing, you can load up any folder with as many apps as you please and scroll down the list to find the one you want.
This tweak is priceless for the app-hoarder in you.
iFile ($4)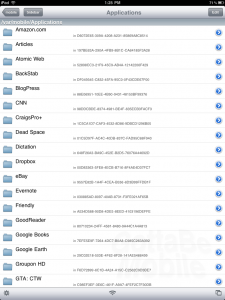 One of Apple's goals is to prevent users from ever having to deal with a computer's  file system. While we love this simplicity, for some tweaks there is no substitute for being able to access the backbone of your device. Enter iFile.
Some of the more advanced tweaks below will require having iFile. Even if a file system is intimidating for you, you can always find simple instructions for applying tweaks via iFile.
To install, simply purchase the app from Cydia and open the icon that will be on your homescreen.
MobileNotifier (free)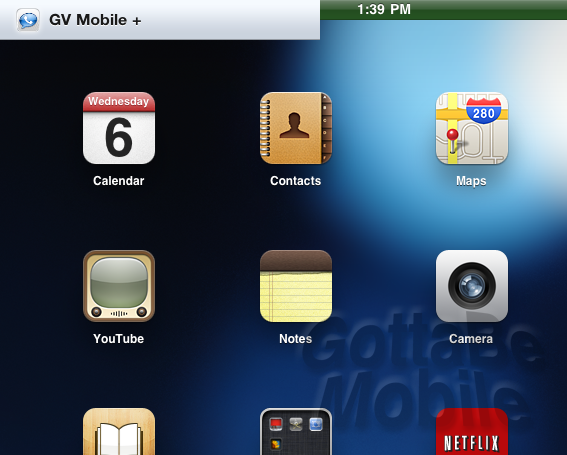 While it doesn't look quite as natural on the iPad as it does on a smaller iPhone screen, MobileNotifier is the closest you'll get to the more subtle iOS 5 banner notifications without installing a buggy beta.
When a notification comes in, a small flag pops up at the top of your screen. You can then tap on it to open the appropriate app, or dismiss it. It replaces the infamous blue pop-ups that Apple kept from the very first iPhone.
To install, you'll need to add a source in Cydia:
Open Cydia
Tap "Sources" at the bottom
Press "Edit" (top right)
Press "Add" (top left)
enter the following:
https://phajas.xen.prgmr.com/repo/
Now search Cydia for MobileNotifier and install. You can customize it in the iPad's settings menu.
Winterboard (free)
If applying themes is your thing, then Winterboard is your answer. This free tweak opens the door for a ridiculous amount of customization.
After installing Winterboard, simply search Cydia for themes. Your mind will be boggled at how many customized looks there are. You can then install and enable in the Winterboard app. Of course you'll probably want to stick to themes designed specifically for iPad, but there's a lot of fun to be had in playing around with different looks. Enjoy.
QTweeter ($3.99)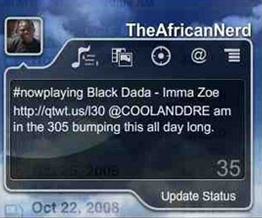 Who needs a device with a dedicated Facebook button like the HTC Status? With QTweeter you can update your status in Twitter and/or Facebook from anywhere on your iPad. Simply set the app to launch with a swipe of the status bar (or a variety of other actions), and a window pops up that lets you tell everyone about that crazy thing your cat just did.
PDF Patcher 2 (free)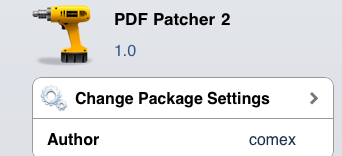 This tweak doesn't add any fun things to do, but it is an important (and ironic) security tweak that is recommended after jailbreaking.
When you went to the website to jailbreak your iPad 2, your tablet was hacked using an exploit of a PDF file. Basically there were some holes in Apple's code for opening PDF files, and the jailbreak developer Comex used that to liberate your iPad 2.
While Comex is trusted, there is the possibility that someone less trusted could eventually use the same exploit to do something naughty to your iPad. This tweak will close that hole and make sure that doesn't happen.
The irony here is that security is often one of Apple's arguments for their closed system on their mobile devices. In this case, however, jailbreaking can make your iPad more secure than it would be unjailbroken.
LockInfo ($7.99)
If you want to have your notifications listed on your lockscreen, LockInfo will do just that.
It isn't cheap at $8, but you can try it out for two weeks without buying. The amount of customization here is out-of-this-world. In addition to the most common notifications, plugins are available to add widgets like weather, sports, RSS feeds – and much more – to your lockscreen.
Multitasking Gestures (free tweak)
As you can see in the video above, it is possible to use gestures to switch between and close apps. This tweak will enable this on your iPad.
Here's how it works: swiping up with four+ fingers brings up the task-switcher. Swiping to the left or right with 4+ fingers switches to the next or last recent app. Pinching with five fingers closes an app.
To enable, open iFile (above), and navigate to var/mobile/preferences/ and open the file com.apple.springboard.plist. It will then give you several options – choose open in Text Viewer. Now select edit, and add the following lines near the bottom:
<key>SBUseSystemGestures</key>
<true/>
You can refer to the image below for a good location to add these lines.
After that, simply reboot your iPad (using SBSettings, perhaps?) and enjoy your new gestures.
Did we leave out any cool tweaks? Which ones are you taking advantage of? Let us know in the comments, and we'll keep adding to the list.

As an Amazon Associate I earn from qualifying purchases.