The iPad Air cases are already online, showing off a collection of stylish new ways to protect the "iPad 5" that Apple announced on Tuesday.
The Apple iPad Air case options fit the 5th generation iPad which rumors called the iPad 5, but Apple i s now calling the iPad Air thanks to a very slim design and a new 1 pound weight that enhances the portability of the larger iPad, and might make some users think twice about an iPad mini 2 with Retina Display.
Update: Added additional iPad Air cases
The new design means users will need to buy a new iPad Air case if they want to add to the looks of the iPad, add a kickstand to it or be more productive with an iPad Air keyboard case, complete with backlit keys.
Read: iPad Air (iPad 5) Release Date Breakdown
From the official iPad Air Smart Cover to a wide selection of third-party iPad Air cases, this is a look at some of the best iPad Air cases we could find. These varied iPad Air cases come from our favorite case makers, and we've used many of these cases for the iPad mini and the iPad 4, which allow us to pick the best iPad Air cases available, even though the device was just announced.
Many of these iPad Air cases are available to pre-order online for delivery in November which means they may be available on or soon after the iPad Air release date.
We'll be updating this list of the best iPad Air cases with reviews when they come in and with new iPad Air cases as we find new iPad Air cases that meet our high standards.
iPad Air Smart Cover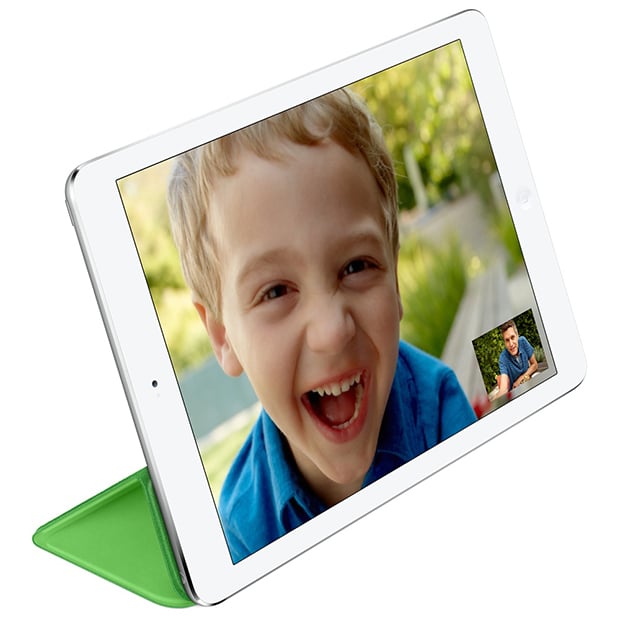 The most prominent iPad Air case we'll see at Apple is the iPad Air Smart Cover. Like previous official Apple smart covers this offers a folding design that can hold the iPad in landscape mode for watching videos or FaceTime calls and at an angle for typing.
The iPad Air Smart Cover comes in six colors including (Product) RED which includes a portion for charity. The Smart Connects to the side of the iPad Air with magnets and leave the back open.
$39 at Apple