Best iPad Games That Don't Require WiFi
If you're looking for some iPad games to play in order to pass the time, here are a handful of the best iPad games that don't require a WiFi connection.
You're about to board a plane and you don't want to cough up $12 to get WiFi access just for a couple of hours, so you need some games to play on your iPad that don't require you to connect to WiFi in order to pass the time.
While this may seem impossible since many iPad games need a WiFi connection to work, including many newer games, there are still a handful of titles that you can play completely internet free that are just as addicting as the WiFi-enabled ones.
Read: 7 Awesome iPad Games You Won't Believe Are Free
There are a lot of awesome iPad games that don't require WiFi, and you might be surprised by the fact that some of them don't need internet to work properly. There are even some newer games that can be played without being connected to the internet, despite most new games requiring it.
In any case, if you find yourself in need of some games to play in order to pass the time without access to WiFi, here are some of the best iPad games that you should download right now.
Fallout Shelter
One of the biggest new games to hit the iPad is Fallout Shelter, which is the mobile version of the Fallout series that has been incredibly popular for several years now on the console.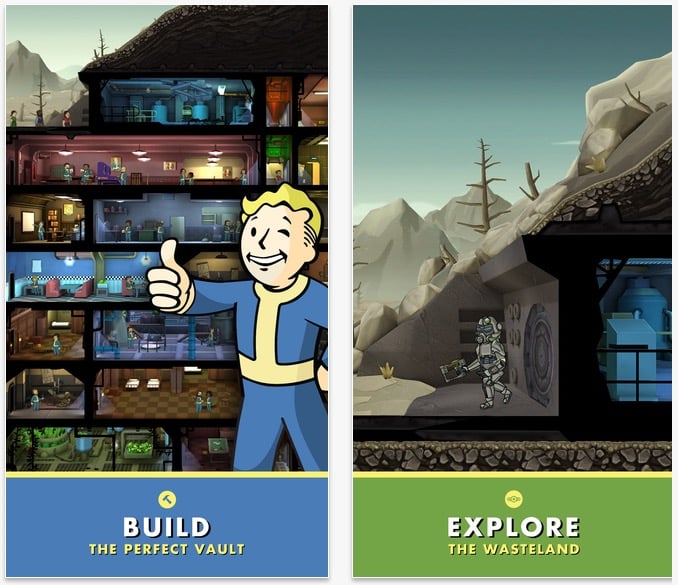 Fallout Shelter is a bit different than the console versions of the game, though. In the mobile version, you build and manage an underground bunker full of people that are sheltering from the outside wasteland and you must keep the occupants happy.
It's somewhat similar to the classic SimTower game where you would build a skyscraper and manage all aspects of it, while trying to keep all of the people happy. However, in Fallout Shelter, it's a fallout shelter that you have to build and manage instead of a skyscraper.
The game doesn't require WiFi at all to play, and if you're looking for an edge, here are some tips and strategies that you can use.
Grand Theft Auto
Perhaps one of the most fun-filled games to play on the iPad, the Grand Theft Auto series is one that doesn't require WiFi in order to play.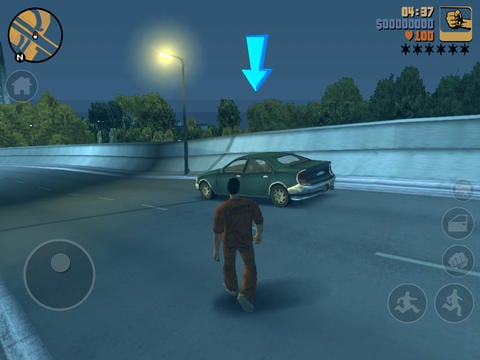 While the on-screen controls can be a bit wonky at first, they're fairly easy to get used to, and players have access to a sandbox world where they can take their character all around the virtual city and pretty much do anything, all from an iPad.
Of course, you probably know all about Grand Theft Auto in the first place, since it's such a popular game on the console, but you can enjoy that same experience on your iPad wherever you go, whether you have WiFi or not.
Plants vs. Zombies
Perhaps one of the most fun games to play is Plants vs. Zombies, which tasks you with equipping your lawn with various weaponized plants to ward off incoming zombies.
It's a really fun game to play, but also very frustrating at times, which only adds to the game's replay value.
Plants vs. Zombies also has a Zen Garden, which you can manage and add plants to to get more coins to buy special power-ups and tools to use in-game, making it even more fun to play when you're bored without WiFi.
Monument Valley
Perhaps one of the biggest breakout games in 2014, Monument Valley is a great iPad game to play when you don't have a WiFi connection.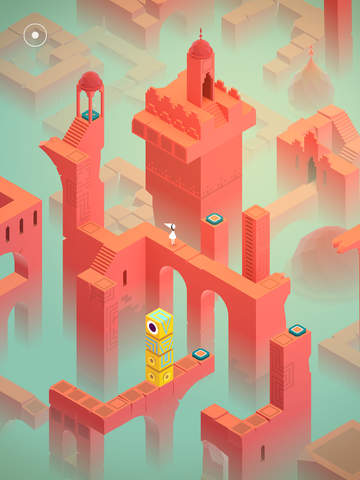 The object of the game is to get your character (the princess) through all of the different levels, which consists of mazes and different twists and turns that provide a bit of a challenge.
However, the biggest feature of the game is the beautiful artwork and overall design of the game that makes it truly unique. In fact, Monument Valley won Apple's Design Award last year.
Peggle
The game hasn't been updated in well over a year, but it's a classic that everyone should Play. Peggle is a simple game that tasks you with clearing all of pegs from the board using a bouncing ball that you can aim using strategy.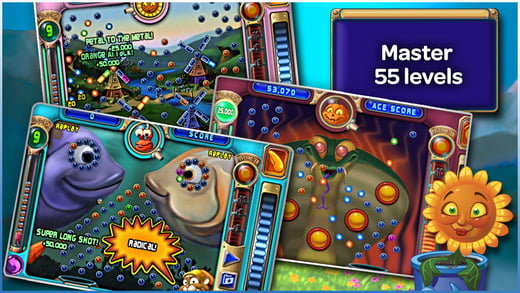 From the makers of Plants vs. Zombies, Peggle is a game that's also great for kids to play, so if you're on a plane and need to keep the kids occupied, this is one game that can easily do that without a problem.
Bejeweled
While Candy Crush Saga has been one of the most popular mobile games of all time, Bejeweled was actually the first game to release in this category, so it's the original Candy Crush Saga, if you will. Plus, it's the superior choice anyway.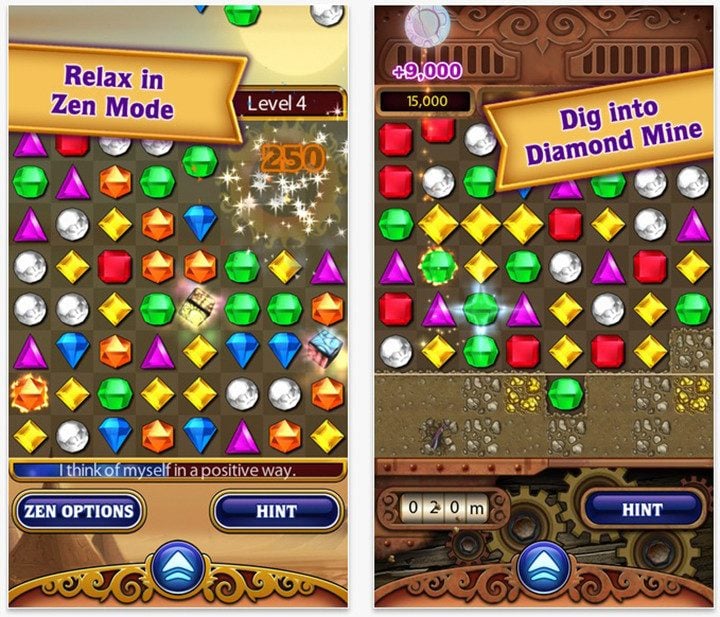 Bejeweled is simple, and the rules are similar to Candy Crush Saga. Simply line up at least three gems that are the same color by switching around gems by swiping. Lining up more than three will give you more points and bonuses.
There are different game modes that you can choose from and play, like a timed game, as well as a zen version that's more relaxing and mostly just for fun to pass the time without any encouragement to get a high score.
Tiny Wings
If you want a platformer that will take up hours of your time if you're not around WiFi, Tiny Wings is a great option.
It's a simple game, but one that requires a little bit of skill and good timing in order to go far (literally). By holding down and releasing at the right time, you can make your bird fly farther in order to gain more points, but release at the wrong time and you can easily lose momentum.
Minecraft: Pocket Edition
Minecraft is aging as a game, but it remains one of the most popular mobile games right now on iOS devices.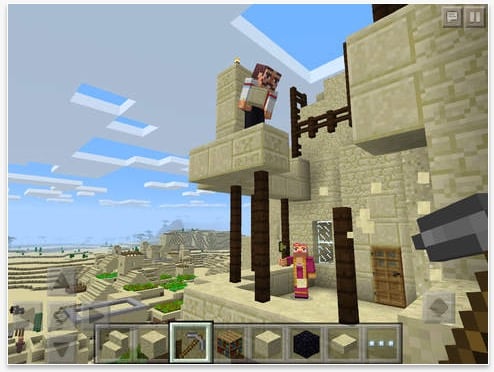 Minecraft: Pocket Edition brings the same great gameplay from the PC version over to the mobile and touch platform where you can enjoy the game while on the go.
You can enjoy the game without WiFi, but you just won't be able to join in on a multiplayer game, unless your friends are all on the same local network.
Heads Up!
A fun party game to play with friends and family is called Heads Up!, and it's essentially similar to games like Catchphrase where the goal is to get your teammates to say the word that's on the screen.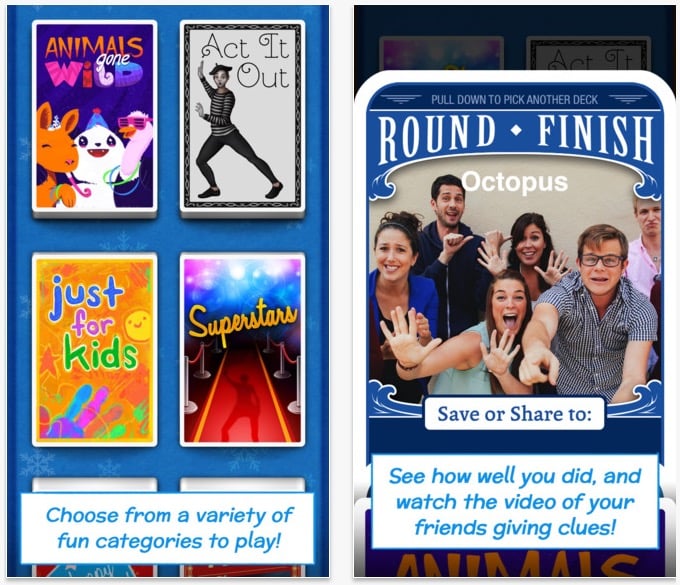 Heads Up! doesn't require WiFi, but you'll want an internet connection if you want to buy a pack from in-app purchases.
Five Nights at Freddy's
The Five Nights at Freddy's series for the iPhone and iPad is a great set of games to play if you're in for some haunting fun.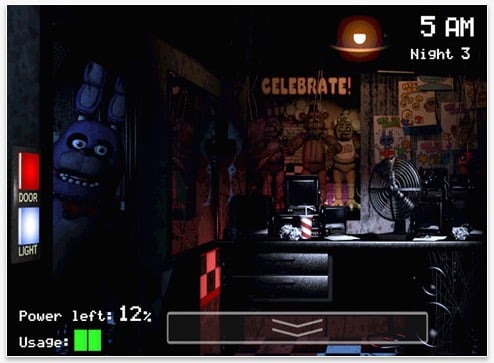 Your character is a security guard at Freddy Fazbear's Pizza shop, and throughout the night, bears come alive and you must do everything you can to stay alive.
It's a really fun game that doesn't require WiFi, so the next time you find yourself without internet, look no further than Five Nights at Freddy's.