Best iPad Mini Cases in 2015
If you're in the market for a new iPad mini case, here are some of the best iPad mini cases that you can buy in 2015.
The iPad mini is a great option for those looking for something slightly less bulky than the iPad Air and iPad Air 2. Instead of coming with the full-size 9.7-inch display, the iPad mini sports a smaller 7.9-inch screen, which is small enough to be extra compact, yet big enough that it doesn't feel like a smartphone by any means.
The iPad mini doesn't get as much attention as its bigger brother, but that doesn't mean that there aren't very many iPad mini cases available. In fact, the selection is quite ample. The problem is deciding which case to buy and which ones are actually worth your time and money.
The nice part is that there are a variety of iPad mini cases to choose from, so no matter what your style is and what your needs are for a case, there is likely an iPad mini case to fit your budget, style, and needs pretty easily.
Without further ado, here are the best iPad mini cases that you can buy in 2015, all of which will work with all three iPad mini models currently available.
Apple Smart Case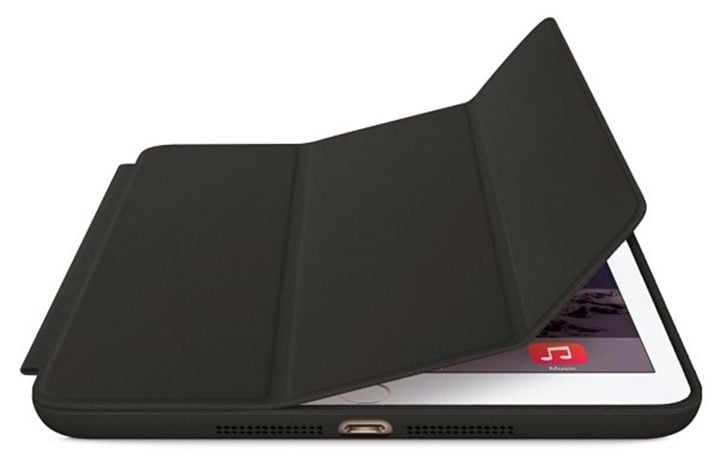 Apple's sells the Smart Cover and Smart Case. You're likely familiar with the Smart Cover, which is a simple foldable cover that protects the screen when you're transporting your iPad, and it can clip on and off thanks to magnets.
The Smart Case, however, is a full-on case that incorporates the Smart Cover. The Smart Case is made out of leather and fully protects the iPad mini, including the back and sides.
The Smart Cover portion is connected to the case and acts just like the Smart Cover itself, allowing you to fold it up and turn it into an iPad stand of sorts.
The Smart Case for the iPad mini is priced at $69, making it one of the pricier options for just a simple case, but it looks really good.

As an Amazon Associate I earn from qualifying purchases.