Best iPhone 5s Accessories
The new iPhone 5s accessories are already available from Apple and many third-parties offering ways to protect the iPhone 5s, do more with it, use it easier in a car or while in the cold and to keep it charged up while on the go.
This year in addition to a new iPhone 5s case, there is an iPhone 5s dock that charges the iPhone on a desk and provides a line out to connect to speakers easily while recharging.
We also have a collection of the best iPhone 5s accessories from our favorite companies. The iPhone 5s is new, but most of these accessories are ones that the Gotta Be Mobile team uses every day to get more out of our mobile devices.
Read: 25 Hidden iOS 7 Features
Thanks to the similar design, all of these iPhone 5s accessories will also work with the iPhone 5 which is still available for $99 on contract form many carriers and the phone of choice for many users who are now on IOS 7.
The iPhone 5s accessories listed below, save the cases and docks are also great iPhone 5c accessories, that will let users do more with their new iPhone.
These iPhone 5s accessories range from $20 to $200 and many of these aren't the cheapest options out there. Instead we're focusing on the best iPhone 5s accessories available across a wide range of activities and user types.
Shoppers can find most of these accessories online at Amazon and other retailers as well as in stores at Apple Stores, Best Buy, Radio Shack and carrier locations.
iPhone 5s Dock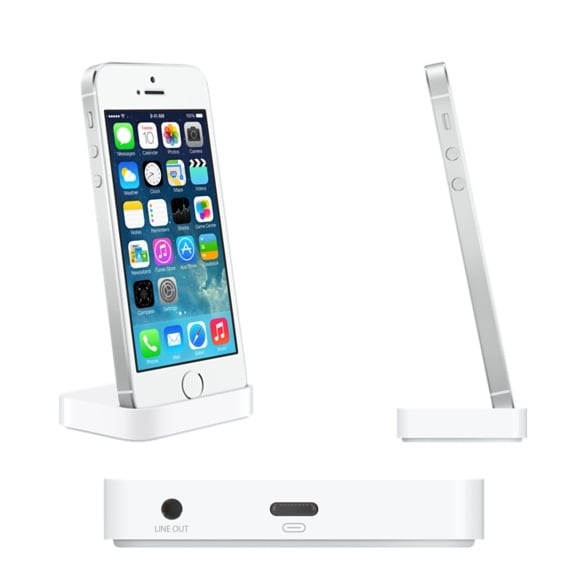 The iPhone 5s dock is a $29 accessory that lets users set the iPhone 5s or iPhone 5 in an upright position to charge and includes a line out to connect to external speakers without trying to plug into the iPhone's headphone jack every time you connect.
This isn't the first dock made by Apple, but it is the first time Apple has made an official Lightning dock, which is a big deal for many users.
In addition to charging and connecting the iPhone to speakers, the angle is just right for making a FaceTime call while the dock sits on a desk or table, so it's handy for the office or even for traveling.
$29 at Apple