Best iPhone 6 Accessories
The iPhone 6 has been out for several months now, allowing accessory makers to come out with all sorts of useful accessories for Apple's new smartphone, and while we're still waiting on a few accessories to make their way to the iPhone 6, there are plenty of options that users can choose from right now.
There are plenty of accessories already available for the iPhone 6, including cases from OtterBox, Joby's GripTight XL for the larger iPhone 6 Plus, and even bike mounts from Biologic. However, there are also a ton of other options, and sometimes it can be hard to sift through all of them to find the best accessories.
There were plenty of accessories for the iPhone 5s that we loved, and now we're going to discuss some of the best iPhone 6 accessories that are available on the market.
We included some essential accessories that every iPhone 6 owner should have, as well as some other accessories that aren't necessarily required, but they can be nice to have and quite useful in the right scenarios. These can include bluetooth speakers, lens kits, docks, etc.
Most of these accessories are relatively low cost, with some of them only going up to as high as $100, but you don't need to spend that much if you don't want to. After all, you probably spent your hard-earned cash on the iPhone 6 itself, which starts at $199 after signing a new two-year contract.
Then again, it's the accessories that make or break a smartphone, but luckily there are plenty of options to choose from. Here are the best iPhone 6 accessories that you can buy, but whatever you do, make sure they don't interfere with your iPhone 6.
Olloclip Lens Kit
For iPhone owners that love taking pictures with their devices, the Olloclip is one of the best accessories around to take great photos on your iPhone. Of course, though, with every new design of the iPhone, Olloclip has to get creative, and it's come up with a new design of the Olloclip lens kit for the iPhone 6.
The lens kit sells for $79.99, which is a bit steep compared to past Olloclips for older iPhones, but that's probably because of the new design that allows the lens kit to be used on the front-facing camera on the iPhone 6 for the first time.
The four lenses included in the kit are a wide-angle lens, a fisheye lens, and 10x and 15x macro lenses. The kit also comes with a pendant that clips onto a keychain for easier transport, and it also works with the iPhone 6 Plus.
Logitech UE Bluetooth Speaker
There a ton of bluetooth speakers on the market, but only a few really shine through. Logitech's UE series of bluetooth speakers are among the best on the market, and the UE Mini Boom is one of the most portable options out there.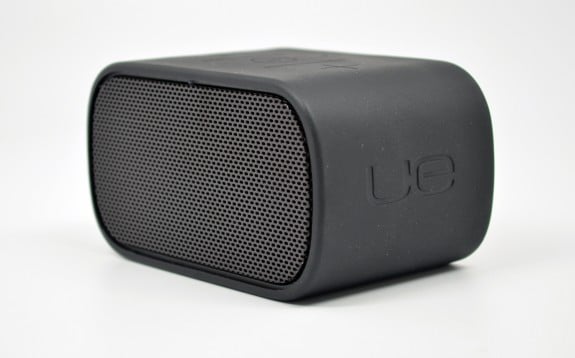 The UE Mini Boom is dead easy to operate and takes only a few seconds to pair with an iPhone 6, thanks to the quick-access Bluetooth button on the top of the speaker.
The UE also provides excellent sound quality for such a small speaker, offering great audio that can fill a room easily without having to blast the volume. And for only $69, it's well worth the purchase.
Tempered Glass Screen Protector
If you want a screen protector but don't want to lose that signature feel of the glass display on the iPhone 6, then getting a tempered glass screen protector would be perfect for you.
Tempered glass screen protectors come in thin sheets of glass that you simply affix atop your iPhone's screen. They're a bit thicker than regular plastic screen protectors, so the Home button may feel more recessed than usual, but that's something you can easily get used to.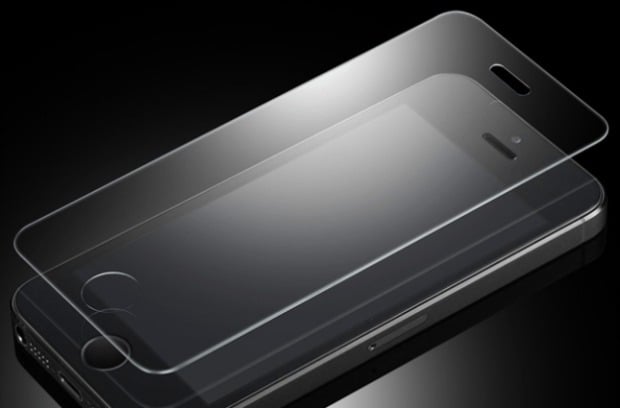 One thing to be aware of is that tempered glass is a bit more expensive than other screen protector options, simply because it's glass and not just plastic, but it's highly worth it if you want to keep that premium glass feel when using your iPhone 6. Another thing is that since the edges of the iPhone 6 display curve down, tempered glass protectors won't cover the entire screen. This may not be a big deal to some users, but it could be annoying.
Since the iPhone 6 is still fairly new, tempered glass options are a bit scarce right now, but this one from Tech Armor will do the trick.
iPhone 6 Case
There are a ton of iPhone 6 cases to choose from, and like snowflakes, no two cases are exactly alike. However, Apple's own iPhone 6 leather case is a really nice option to go with.
It's a simple case that comes with a timeless design that won't go out of style. Plus, it hardly adds any thickness or weight to the iPhone 6, so you won't lose a lot of what makes Apple's latest smartphone great.
It's a bit on the pricy side at $45, but that's actually not too bad. Plus it comes in several different colors, including black, red, blue, and brown.
Car Mount
When you're driving down the road, it's always a good idea to have your iPhone 6 mounted to the dashboard or the windshield so that you can have both hands on the steering wheel, especially when you have directions up on the screen. This is why a car mount for your iPhone 6 is essential.
Unfortunately, there isn't one best car mount, so to speak, as there are many different kinds that suit different types of drivers. However, there are a few that are worth considering.
The Kenu Airframe+ is one of our favorite iPhone 6 mounts for your car. It easily clips on to your air vents on your dashboard and has a spring-loaded clamp that holds your iPhone 6 in place fairly well.
The simple design will cost you a bit of cash, though, as it's selling for $30. However, if you need a simple car mount that's reliable, the Kenu Airframe+ is the best option.
Longer Lightning Cables
The Lightning cable that comes with your iPhone 6 out of the box is only about three feet long, which is fine most of the time, but we're guessing you wish you had a longer cable. Luckily, both Apple and other accessory makers sell longer Lightning cables.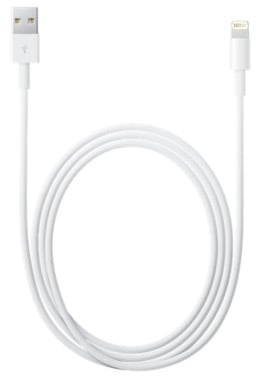 Apple sells a 2-meter long Lightning cable for $29, which is just over 6.5 feet long. That should give you the extra length that you've been looking for. Amazon also sells a longer 6-foot Lightning cable for just $14, which is a much better deal than Apple's cable.
Anker Portable Battery Pack
If you're iPhone 6 gets low on battery and you're not near an outlet, you're pretty much screwed. That is, unless you have a portable battery pack.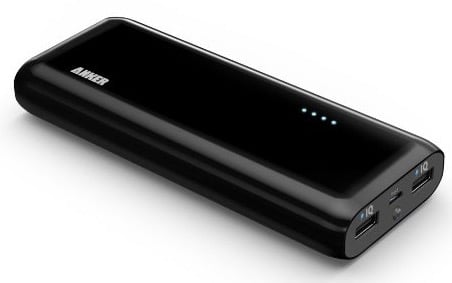 There are many brands that make portable battery packs, but we're big fans of Anker. They make a huge variety of battery packs, but our favorite has to be the 13,000mAh Astro E4 that sells for just $30.
Plus, it comes with Anker's Power IQ technology, which "intelligently identifies your device and speaks with the language it needs for full speed charging." This means that whenever you plug an iPhone in, it'll detect that it's an iPhone and charge it at the proper 1.0 amps, but if you plug an iPad in, it'll detect that it's an iPad and charge it at the proper 2.1 amps.