Best iPhone 6s Screen Protectors
If you're looking to put a screen protector on your iPhone 6s, here are the best iPhone 6s screen protectors that you can buy.
The iPhone 6s was released last year in September and some users are discovering that the screen scratches pretty easily, which isn't too surprising to hear, considering that we've heard the same thing about the iPhone 6 when it first released. However, scratchgate seems to be going at full-force fairly quickly with the iPhone 6s.
The iPhone 6s comes with all sorts of new features, including a faster processor, more memory, a new display technology called 3D Touch, and a far better camera this time around, with a 12-megapixel sensor instead of 8 megapixels, making the iPhone 6s quite the upgrade for an "S" version of the iPhone.
Perhaps one of the best accessories you can get for your iPhone is a screen protector, which will protect the display from getting scratched up, but the big question is what kind of screen protector should you get and which brand should you go after?
Read: How to Put a Screen Protector on Your iPhone
Lucky for you, we've tried out all sorts of screen protectors over the years and can tell you which ones are the best.
However, you'll have to decide what kind of screen protector you want, as they come in different materials. You can get a tempered glass screen protector, a military-grade screen protector, or just a basic plastic screen protector that can work in a pinch. Whatever type you choose, though, we have one that can suit your needs.
Without further ado, here are the best iPhone 6s screen protectors.
Zagg InvisibleShield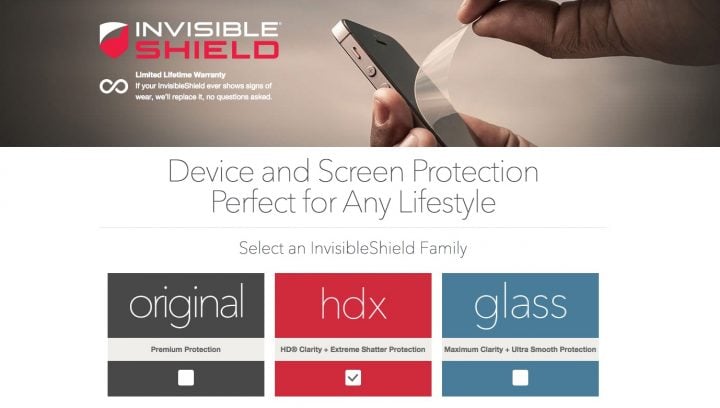 Perhaps the best screen protector you could get is the Zagg InvisibleShield, which offers some of the best screen protection on the market.
Furthermore, the InvisibleShield comes in three different models. The Original is Zagg's standard InvisibleShield, which is made out of a special material that's a lot stronger than the cheap plastic screen protectors you've seen.
Then there's the HDX, which comes with more clarity, as well as the same military-grade protection you'll want, but with a slightly higher price tag. Lastly, there's Glass, which is a tempered glass screen protector that gives you the same glass feel as the iPhone 6s screen itself so that your fingers stay happy, because there's nothing better than skin on glass.
Zagg's InvisibleShield screen protectors range from $15 to $40 in price and are well worth it.

As an Amazon Associate I earn from qualifying purchases.