Now that the LG G4 is readily available from all carriers in the United States and many around the globe, we've round up a list of over 80 of the best LG G4 apps that will highlight the impressive 5.5-inch Quad-HD display, its 16 megapixel camera, and everything else this Android 5.1 smartphone has to offer.
Earlier this year one report confirmed that by the end of 2014 the Google Play Store was offering over 1.4 million apps for Android users, and below we've dug through and round-up tons of them in an effort to find the best apps for daily use, productivity, battery life, fun and more.
Read: 5 Exciting LG G4 Wallet Cases
I've been using the LG G4 since the end of April when it was announced, ahead of the release date, and over the past month or so I've found plenty of great free apps, some paid apps worth buying or trying, and lots of games that look great on the 2560 x 1440 "2k resolution" display. Below are some of the best LG G4 apps available today.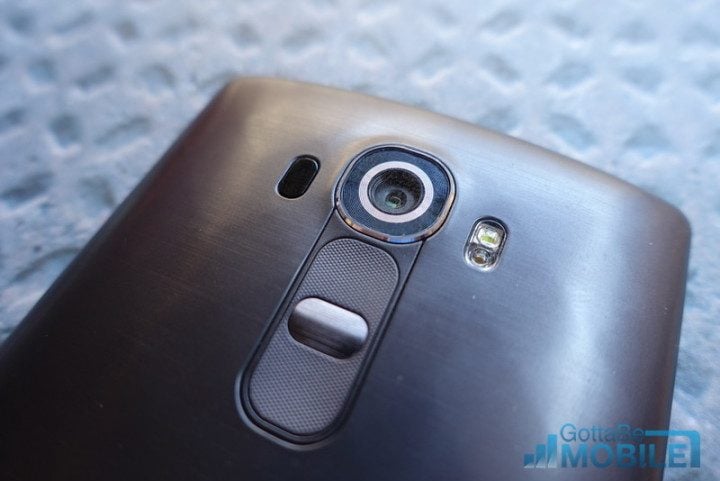 Using some of the apps outlined below will allow owners to do more with their smartphone like using it as a remote control, be more productive, enjoy tons of casual games, and even get better battery life. Most of these apps work great with any Android smartphone, and are also on iOS if you've recently switch from Apple to the Android world and want to feel right at home.
With so many apps to choose from sometimes new users can be a overwhelmed, or end up getting knock-offs of quality apps that have been around a long time. The apps we've gathered are some must have LG G4 apps, a list of some of the stock apps you'll find out of the box, apps to be more social, and even safer while driving.
Of course each user has different needs, wants, preferences and more, but we'll try and round up a good list with a wide variety to suit as many users needs as possible.
Apps in My Dock
Everyone is different with the 3-4 apps they have always on the bottom of their smartphone display in what's called the dock, but I have my most used apps here for easy access.
Falcon Pro – Falcon Pro is easily my favorite Twitter client for Android, but it can't be used by most thanks to a ridiculous install token limit set by Twitter. Try the new Falcon Pro 3, or Robird was my go to Twitter Android app for years.
Phone Dialer – This is a no brainer, and I have my Phone app for contacts and dialing front and center. If you didn't know, star a contact and a large tile is placed in the Dialer main screen under "favorites" which makes it easy to have one-click access to call or text your favorite people.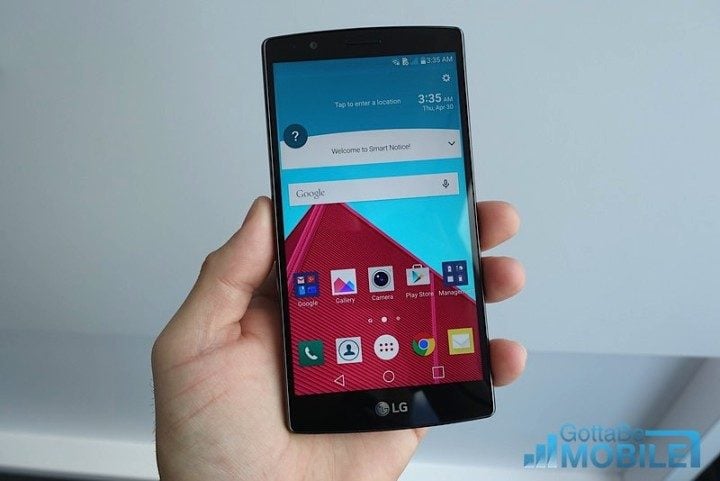 Google Chrome – Google Chrome is the best, fastest, and most secure internet browser around, and my go to app on any smartphone or tablet. It's so good that LG doesn't even have their own browser on the G4.
Read: How to Change the LG G4 Text Message App
Textra SMS – This app is one of the best 3rd party text message apps around, way more customizable than LG's stock "Messaging" app, and it has a beautiful Android 5.0 inspired material design interface. It's sleek, fast, clean, and just easy to use. Chomp is a decent option as well.
Must Have G4 Apps
When it comes to choosing a few of those must have apps that will take up your homescreen, each user is different. Some want a wall of icons like an iPhone, others want a clean screen with nothing, and other group them into folders for social, productivity, or even entertainment. I like folders, but to each his own.
This is a list of all the must have apps I keep on my G4's homescreen for quick and easy access in seconds. Some may be doubled in lists below, but this is what I have on my homescreens.
Netflix – We all know what Netflix is, and that it's invaluable. Watch thousands of movies, TV series, documentaries and more with Netflix.
Google Play Music – With Google Play Music storing up to 50,000 of my own songs, and an All Access subscription of endless music, this is always on my first homescreen. Google Music now offers free radio streaming with ads, for those who'd rather keep things low budget.
Reddit is Fun – This is one of the best Android apps for Reddit users due to all the features and the clean design. Reddit Flow is a close second in my opinion.
Downloads – I'm always downloading files, images, GIFs, memes and more, so keeping the downloads folder in eyes view is important to me.
Clash of Clans – With millions of players worldwide on both Android and iOS, Clash of Clans is one of the most popular (and addicting) games available on mobile. I play it more than any other game sadly, and if you try it, you will too.
Instagram – It's popular for many reasons, but I love the ease of use and all the filters to bring my photos to life while sharing them with friends and family.
Google Maps – If you need directions, navigation instructions, or are looking for a nearby place nothing beats Google Maps. But we knew that already.
Google Wallet – Google Wallet is good for a lot of things, including Tap to Pay at many locations. Android Pay is coming later this year to take on Apple Pay, but Google Wallet is still a great application.
Bank of America – I keep my banking app front and center so I can check funds, transfer payments and more with ease. Download your bank of choice's app, you'll love the convenience.
Read: How to Find a Lost LG G4
Device Manager – If a user ever loses the LG G4, whether that be at home in the couch or while out and about, they'll want to have Device Manager installed. It's like Find my iPhone. Letting owners lock the device, make it ring, or wipe all data to prevent info from getting in the wrong hands after theft.
Social Apps for the LG G4
Social apps are still one of the most popular apps on the planet, and Android recently got Periscope too, a popular social video streaming service. Use all of these to keep in touch with friends, family, or to find funny GIF's or memes on the web.
Periscope – It's the biggest new trend in social networks as of late. Live video streaming for the world to see, made by Twitter.
Twitter – The stock Twitter app is fine for most, but I prefer Falcon Pro. Talon is a good 3rd option.
Facebook – Of course Facebook makes the list, for obvious reasons.
Facebook Messenger – Facebook's Messenger app keeps getting better and better. From messages, calling, emoji's, voice calling and more. Keep in touch with this SMS replacement app.
Instagram – Again, Instagram has one of the best list of features to fine tune photos, add filters, and create "art" from photos, or at least that's what I'm told.
Snapchat – If you've never used it, Snapchat allow for fast and easy communication with friends. Add a caption and hit send, and the image deletes itself for security reasons. Use it as you see fit.
TapaTalk – If you're on a forum for a passion, interest, hobby, or like talking about your truck with other truck enthusiast, Tapatalk is one of the best forum apps.
Stock LG G4 Apps
While we won't list all of the stock apps that come out of the box with the LG G4, as it varies by carrier, below is a list of some of the ones we use the most for those interested. These come pre-installed, so no links will be necessary.
Google Play Store – Get all these apps from the Play Store. It's also on my homescreen for easy access.
Google Maps – Directions and stuff.
YouTube – You can always find the song or video you're looking for on YouTube, and I can spend hours a day watching clips from The Tonight Show with Jimmy Fallon, catching the news from the Philly Defranco show, and many more.
Google Play Music – Music, for all the reasons mentioned above.
Google Drive – This is one of the best cloud storage options to keep documents in. It syncs to any device for access whenever, wherever. I however, prefer Dropbox.
Google Play Movies – Google Movies and TV keeps getting bigger and better. The selection is growing, and Google gives away free movies often so check it at least once a week or so.
Google Keep – Instead of something like Evernote, try Google Keep for a fast and simple solution for taking notes.
Camera – The stock app on the LG G4 is one of the most powerful camera applications of any smartphone. Use it for stunning photos with the 16 megapixel camera, control shutter speed, ISO levels and more for truly exceptional images.
Read: How to Use the LG G4 Camera: Everything You Need to Know
Clock – A clock, for obvious reasons. And the Alarm works just good enough to get me up in the morning.
LG QRemote – The LG G4 has an infrared sensor on the top that enables the phone to act as a remote control to change channels, control your entire living room, and even the air conditioner.
LG Health – Similar to Samsung, LG Health is an awesome app that tracks your steps, helps users count calories, log their weight and more.
QMemo+ – This app lets owners instantly take notes and save them for later. Similar to Google Keep, Evernote, and others. It's pre-installed and works great.
These are the only stock LG apps I find useful, but others can try LG Backup to save important things before software updates and Voice Mate if Google Now isn't your thing.
Apps All LG G4 Owners Will Love
Above is some of the most important and best apps around, but below we've added a few more that are extremely useful that all owners can appreciate.
Dropbox – Although Google Drive is useful, Dropbox is the could storage service I use most. This is how I move files, photos, ringtones and screenshots from the G4 to my computer or other devices. And I have a huge collection of GIF's and funny photos.
Flixster –  Movies by Flixster is one of the best apps to find nearby movie theaters, what's playing now, upcoming movies, watch previews, and read reviews. It works by location and is my go to app when the girl wants a date night.
SoundHound – I'm constantly finding new music I love, and SoundHound is one of the best and fastest song recognition tools around, and even gives me live lyrics to attempt and sing along.
Yelp – Everyone knows about Yelp, but there are millions that don't take advantage of this tool to find stores, places to eat, and more in your neighborhood or city.
LastPass – If you need a tool to manage your passwords LastPass is the best option these days, even if they recently had a security breach. It allows me to use strong passwords for all my sites and services and keep them behind one ridiculously strong password. Now you don't have to remember tons of passwords.
ES File Explorer – There's a default file manager application on the LG G4, but it isn't very powerful. Donwload ES File Explorer, or Astro, and take advantage of all the options and advanced controls.
Klink – Tethering your LG G4 connection to a laptop or tablet for connectivity on the go isn't always easy, or your carrier plan doesn't have it and you don't want to pay. Pay for Klink, and tether for free with a USB cable.
Read: How to Use the LG G4 as a WiFi Hotspot
Groupon – Everyone likes saving money, finding good deals, or doing fun things you never knew were available in your town. I've gone bowling, horseback riding, done Archery and more all at huge discounts thanks to Groupon. And if your lucky, you'll find a trip to Spain or Costa Rica and actually go somewhere worthwhile.
Walmart Savings Catcher – Walmart has a "savings catcher" feature inside its app where users can scan their receipt, and it will automatically search nearby stores for deals, discounts, or sales. If anywhere has a lower price, you get a refund. I've saved over $100 with this, and the app puts a QR code right on your screen that acts as a gift card for users to spend the savings on their next visit. If you go to Walmart often, this is a must have.
G4 Entertainment Apps
Again, a few of these have already been mentioned above, but there are plenty of apps to keep you entertained. Enjoy tons of content or video on that big and bright 5.5-inch screen.
Netflix – Netflix, it has almost everything. Need I say more? Orange is the New Black!
Sling TV – Sling TV aims to take down Cox, Time Warner or Comcast by offering 20-40 of the most popular TV channels in the world all for a low monthly price with no contracts. I've been using it for six months, and absolutely love all it has to offer.
WatchESPN – When I need to catch some NFL games or enjoy some sports, news, highlights and more, I sign into WatchESPN through Cox and enjoy everything it has to offer.
Hulu Plus – This is my go to app for watching TV shows on the LG G4. Although it offers a wide range of shows I mostly watch the Tonight Show when YouTube fails me.
HBO Go – When I want to watch Game of Thrones frustrate me with painful ending or old Entourage episodes while out and about I use the HBO Go app. Stream it to the bigscreen with a Google Chromecast.
Showtime Anytime – The Showtime app isn't the best, but works great on smartphones or tablets, and even the Amazon Fire TV or Stick. Ray Donovan is a great show if you haven't seen it yet.
ESPN Radio – When I can't watch TV or am low on data I'll use the ESPN Radio app to listen to games and other programs. Perfect for listening to sports while driving or hitting the gym.
iFunny – If you want the latest funny photos, trending jokes, memes, GIF's and more iFunny is like Reddit and full of humor. Don't forget the Chive app. Chive On!
Apps to Simplify Your Life
VLC for Android – VLC is a popular program on computers that will play literally any file. Video files, audio and more. Download any song, movie, TV show and more and play it on the LG G4 with VLC. It handles everything and makes enjoying content a breeze. This is an entertainment app, but it makes things so simply we decided to put it in this list.
Adobe Reader – If you want to sign a PDF file on the go with the G4, you'll need this free app. It's definitely a must have for anyone that deals with contracts, agreements or even permission slips.
Waze – When I need to get around really bad traffic, I use Waze to get the best route thanks to the data it gathers from all the users. When I am a passenger I can also report accidents or speed traps. Waze is now integrated into Google Maps, so not as useful, but to each his own.
Read: 10 Things You Didn't Know Your Android Smartphone Could Do
Google Docs – When I need to co-edit something I use Google Docs as it is a free solution that offers easy mobile editing of shared documents.
Google Sheets – The same goes for Google Sheets. Although not as full featured as Excel in my experience it does handle my current needs well. Microsoft released a full suite of Android apps this week, if Google Sheets isn't your cup of tea.
Travel Apps
I use these travel apps to look for the best deals on hotels and flights with my G4 while I'm on the go. Those "check one and done" apps aren't enough for me, so I check them all.
Great LG G4 Games
These days there are so many amazing games on Android that it's really hard to narrow it down to just a few. For the sake of time and to keep this list under 90 apps, here's a few of my favorites.
Dude Perfect 2 – These guys have over 600 million views on YouTube, and the second Dude Perfect Game is now on Android, extremely fun, and will keep you busy for hours.
Asphalt 8 – Asphalt 8: Airborne is the eighth release in a series of the best racing games for Android, period.
Clash of Clans – With millions of players worldwide on both Android and iOS, Clash of Clans is one of the most popular (and addicting) games available on mobile, and I play it way more than I should. So much my girlfriend rolls her eyes each time she hears the launch intro song.
Read: 10 Best Racing Games for Android
RipTide GP2 – This water racing game shows excellent graphics, highlights the massive Nexus 6 display, and keeps me entertained for hours.
Flockers – Flockers is like old school Lemmings, but for the 21st century. It's fun, addicting, and very challenging.
NFL Kicker 15 – For some reason NFL Kicker is always one of my favorite games while on a flight, or needing a casual game to enjoy. I play it for hours on end.
Trivia Crack – If you want to battle your friends in some good old fashion Trivia, this award winning game is one of my all time favorites. It keeps getting better and better, and integration with iOS and Facebook friends makes it a must. It's also as addicting and as fun as SongPop. Play with friends and family.
LG G4 Shopping Apps
I do most my shopping online these days, and people like me will want to download every app mentioned below to help improve their shopping experience, find lower prices and more.
Amazon –  Amazon has one of the biggest and best selections around, not to mention 2-day free shipping with Amazon Prime simply can't be beat.
eBay – I don't use eBay as much as I did five years ago, but it still has plenty of stuff you otherwise can't find elsewhere. I still browse occasionally, and use PayPal for my purchases. But seller fees keep me from selling anything.
CPro for Craigslist – Craigslist is one of my favorite sites for shopping, with a little caution of course. I always meet buyers or sellers at a gas station or retail store. Better safe than sorry. Don't buy a fake Galaxy S6 on Craigslist, they're everywhere.
Best Buy  – The Best Buy app show current specials, gaming information and rewards for My Best Buy.
PayPal – I use the PayPal app to check on balances for purchases I make online, and to check incoming payments for various projects. This is also a place to see receipts for PayPal debit card purchases.
Meh Notifier – Meh.com is one of my favorite deal sites. Like Woot.com back in the day, Meh.com has one sale a day that's usually pretty good. And don't forget about Two for Tuesdays. I give this site way too much money, but the deals are too good to pass up. The app is decent, but the mobile interface on the actual website is excellent.
Sports Apps
If you're a sports junkie like me that's always watching the NCAA March Madness, football, NFL, or doing some Fantasy Football leagues, consider these apps.
Bleacher Report – Team Stream by Bleacher Report is the best and most in-depth app around for sports coverage. They have the fastest breaking news, and an excellent app with push notifications, video, original content and more.
NFL Mobile – This app is best for Verizon customers and allows for live game streaming, but it also has tons of content for any and all NFL fans.
WatchESPN – For all the reasons mentioned above, everyone should have WatchESPN installed.
Yahoo! Sports – It was Sportstacular, but the new Yahoo Sports is the best app for all your sports in one app. Follow scores in real-time, get news alerts, and much much more. Bleacher report is for news, and Yahoo Sports is where I check scores and the over/under and point spreads for bets.
ESPN Fantasy – The ESPN Fantasy Football app is one of my favorite options on the Google Play Store. It's simple, clean, and straightforward. I'm hoping to come in first this year, rather than having a snoozer on the last week and coming in second again. Sigh.
Other LG G4 Apps
Below are a list of some other random apps I'm using personally on my LG G4 for the best experience. We've gone over a huge list of apps here, but below are just a few more everyone can enjoy. If you haven't noticed yet, I have far too many apps installed on all my Android devices.
Android Wear – For those using Android Wear smartwatches.
Android Auto – If you have a new Pioneer stereo or a 2016 Hyundai vehicle enjoy all that Android Auto has to offer. The stereo makers say it's plug-and-play, but you MUST have this app installed for it to work. Amazingly I've had to answer this question for far too many people that said Android Auto wouldn't work.
Expensify – Track all your expenses and easily upload or scan receipts with your camera. It's a great tool.
HD Widgets – HD Widgets gives you those pretty clock and weather widgets, and tons of quick toggles like tethering, Bluetooth, and more for easy access.
Google Rewards – Answer quick surveys and make money for free, can't beat it. Save up and get an app with your earnings.
Snapdragon Battery Guru – This free app analyzes the LG G4 and it's 6-core Snapdragon processor and helps deliver better battery life by learning usage habits. Give it a try today.
Speedtest – Speedtest will check your connection for download speeds, and is a nice way to see how good the internet is while traveling or at work. I then use the uTorrent app to start downloads remotely on my phone, and they're done on the computer when I get home.
Skype – Chat with friends and family that aren't up on the times to use Hangouts, and use Skype for a quick video call.
iMDb – Movie trailers, news, information and more. I love this app because I'm a movie buff.
Touch Tunes – Those that go out to bars with friends can control the Jukebox all from the Touch Tunes app with most Jukeboxes these days. I always pay extra to interrupt and play a song I know everyone won't enjoy. Like Barbie Girl or some Justin Bieber. That's how you get the bar angry, and no one knows who did it.
Zedge – Customize your phone with Zedge. It offers the biggest collection of wallpapers, backgrounds, ringtones, text alerts and more. I have the Mario Bros Coin sound for my SMS thanks to Zedge.