Best New MacBook Pro Deals: November 2016
The best 2016 MacBook Pro deals offer up to $200 off the new MacBook Pro with Touch Bar and Touch ID, and include deals on AppleCare that many users should consider purchasing on something this expensive and portable.
We'll show you the best MacBook Pro deals that will allow professionals to save, average users to save and what you need to know about the Apple Student discounts on the 2016 MacBook Pro.
The biggest 2016 MacBook Pro deals come with options to avoid paying sales tax up front. If you go this route you still get fast shipping, but you need to live outside of New York and New Jersey.
If you need to pay significantly less up front, you can look into how to finance an Apple computer, which will spread the payments out over 18 months.
There are some reasons to buy the 2016 MacBook Pro and reasons to wait for the 2017 MacBook Pro, but the biggest question facing users is how the 13-inch MacBook Pro vs 15-inch MacBook Pro compare.
With all the money you save using these deals you can afford to buy the best 2016 MacBook Pro accessories, which include a lot of adapters and dongles.
Best 2016 MacBook Pro Deals
You can save with incredible MacBook Pro deals on the MacBook Pro 13 and MacBook Pro 15. There are even deals on the 13-inch MacBook Pro without the Touch Bar and Touch ID.
You can save on all the models and you can even save when you build to order if you are a student, teacher or faculty using the Apple Student Discount.
If you are upgrading from an older MacBook, you can trade it in at Best Buy, Apple and sell it to some other retailers. Check out this guide to the MacBook Pro trade-in process and where to sell for the most money.
If you buy AppleCare through B&H Photo with your new MacBook Pro you pay less than going through Apple, but the protection is for two years, not three like you get through Apple.
The Best MacBook Pro Accessories in 2020
USB C to Lightning Cable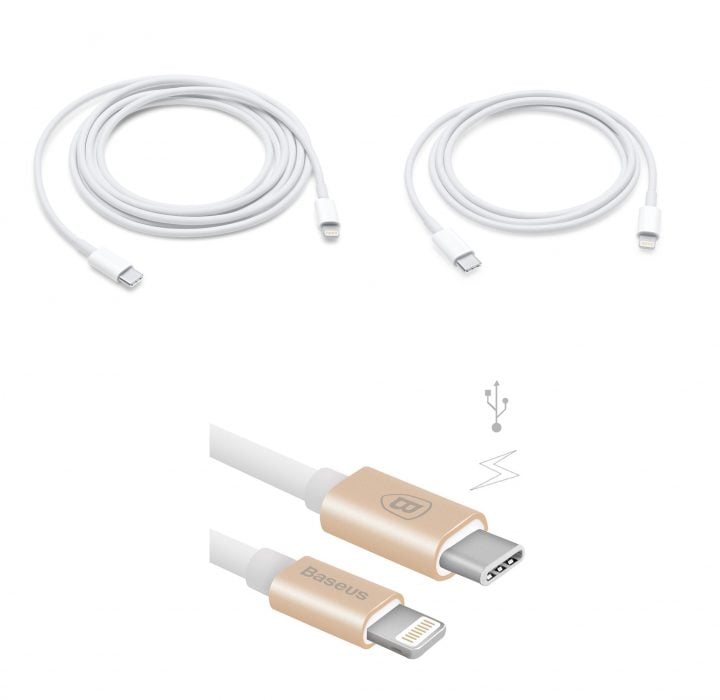 When it comes to connecting your iPhone to your MacBook Pro, the best option is to buy a USB C to Lightning cable instead of using an adapter that is more likely to get lost or left at home. Sure, an adapter would double as a USB adapter for other devices, but we're looking to remove adapters as possible.
I own two of these cables and I love them. Not only can I connect my iPhone directly to the Mac, but if I plug this cable into my MacBook Pro charger I can fast charge my iPhone X. This also works for the iPhone 8 and 8 Plus. When fast charging the iPhone charges up to 50% in 30 minutes.
Apple sells two official USB C to Lightning cables.

You can use this to charge your iPhone or iPad, sync to iTunes and even to use with Duet to use your iPad as a second display for your MacBook Pro.

As an Amazon Associate I earn from qualifying purchases.