Best Nest Thermostat Alternatives
When you think of smart thermostats, you likely think of Nest, but here some great Nest Thermostat alternatives that you should check out if you're in the market for one.
The Nest is one of the best smart thermostats on the market, which is why it's so popular, but for whatever reason, if you're not a fan of the circular device, there are actually other options available that come with some pretty cool features that the Nest doesn't have.
If you're curious about what a smart thermostat does, it's essentially a thermostat that lets you control it via a smartphone from anywhere in the world. So if you're on vacation and forgot to turn off the air conditioning in your house, you can do do so from your smartphone while you're away.
Read: Nest Thermostat Review: 6 Months With a Smart Thermostat
Smart thermostats usually also come with learning capabilities, where it can learn your AC or heating adjustment patterns and then adjust the thermostat automatically so that you don't have to do it manually.
They're certainly a luxury to have in the home, but they're actually not too expensive. However, if you've skipped over the Nest, there are other options available.
Here are some of the best Nest Thermostat alternatives that you should check out.
Ecobee3
Perhaps the best smart thermostat other than the Nest is the Ecobee3, which comes with wireless sensors that you can place all around your house to give the thermostat a better sense of what the temperature is across your house.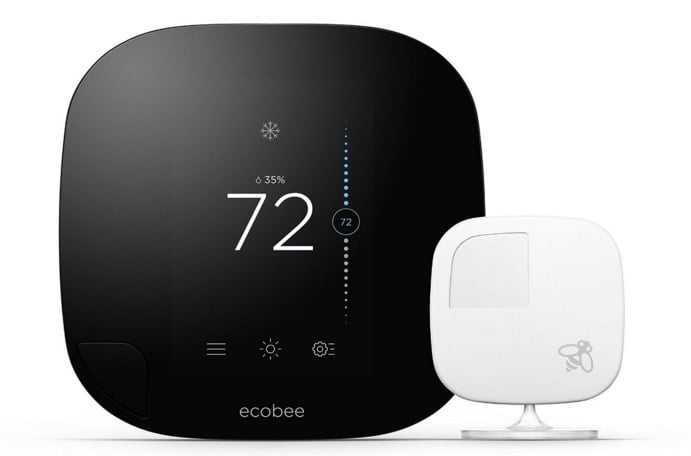 The more sensors you have, the better, because the sensors allow the thermostat to know which rooms are being occupied in order to adjust the temperature accordingly. Plus, it can detect when you're not home and automatically turn down the heat or AC to save energy and money.
The Ecobee3 comes in one-sensor and three-sensor bundles, but you can have up to 32 sensors. The price of the one-sensor bundle is right up there with the Nest, priced at $250.
Honeywell Wi-Fi Smart Thermostat
A slightly cheaper option is the Honeywell Wi-Fi Smart Thermostat, which is priced at $175, but doesn't look quite as nice as the Nest or Ecobee3.
Of course, that's not a huge deal, but if you want something that will look nice (especially when the thermostat isn't usually hidden), then you may want to look elsewhere.
However, the Honeywell model can do the basics of what any smart thermostat can do, such as remote control using your smartphone and automatically adjusting the temperature based on your patterns and habits. Plus, it even shows you the weather so you can be prepared before you head outside.
Emerson Sensi
Perhaps the cheapest option you'll find is the Emerson Sensi, which is priced just over $100.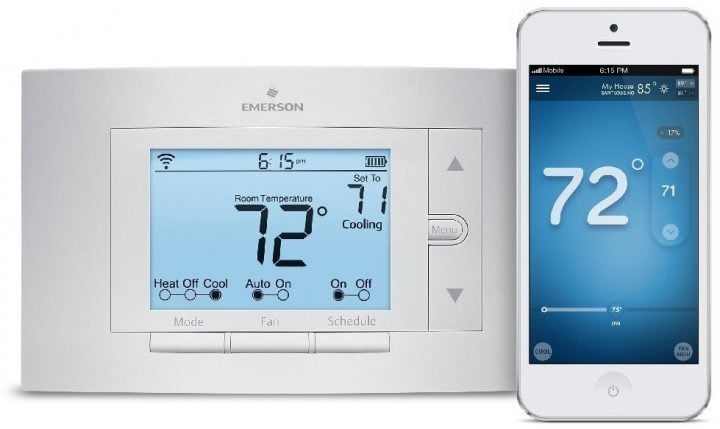 The biggest feature of the Sensi that the company headlines is the versatility of installation. Instead of using a common wire, the thermostat uses AA batteries to keep some of its functions powered, which means that the thermostat is compatible with almost any HVAC system.
The thermostat also has its own mobile app to control it from afar using your smartphone, and it even works with Wink. The only downside is that it doesn't have the fancy touchscreen of some of the other smart thermostats, but we can't complain with that price tag.
Alarm.com Smart Thermostat
Alarm.com, which makes security systems and remote control doors and garage doors, also makes a smart thermostat.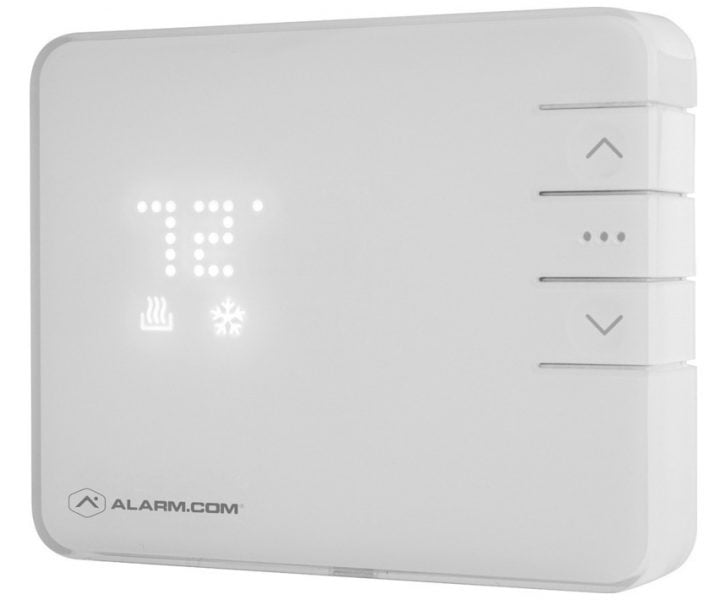 It's also a low-cost option at just $115, and it's a simple-looking device, which makes it a great option if you don't want something with too much flash, like the Nest or Ecobee3.
The thermostat can also automatically adjust the thermostat depending on whether or not you're home in order to save energy and costs.
I like the Alarm.com thermostat due to its looks, mostly, which when not in use, looks like a simple white slab on the wall that doesn't create a lot of unnecessary attention.