Best New iOS 9 Cydia Tweaks (February 2016)
While we're waiting on an iOS 9.2 jailbreak, here are six new iOS 9 Cydia tweaks that you should check out this month.
An iOS 9.2 jailbreak has been rumored for a while, and many users thought that we would see it when Apple released iOS 9.2.1, but that sadly hasn't happened yet.
We're not sure exactly what's going on, but then again, the jailbreak dev teams responsible for the jailbreak releases rarely speak up on how their progress is going, and it's usually a surprise when a new jailbreak releases.
Based on what we know, an iOS 9.2 jailbreak should already exist, so we're not sure why TaiG or Pangu is holding onto the jailbreak. It's possible that they're waiting to see if iOS 9.3 patches up any major jailbreak exploits, but iOS 9.3 is a ways down the road yet, as a few more beta versions need to release first, since it's a pretty big update.
Read: iOS 9.2 Jailbreak Release: What We Know
It's also possible that iOS 9.2.1 may get left out, since that update patched up a lot of security holes, some of which might have been used by TaiG or Pangu with their iOS 9.2 jailbreak.
In any case, if you're currently jailbroken on iOS 9.0, you have a wide world of Cydia tweaks that you can install, but if you haven't been keeping up with the latest tweaks that have been released, here are some of the best new iOS 9 Cydia tweaks that you should check out.
VintageSwitcher
Apple introduced an all-new app switcher in iOS 7, getting rid of the classic app switcher from iOS 6. However, many users still envy the older and simpler app switcher from yesterday, and now you can get it back on your jailbroken iPhone.
VintageSwitcher is a simple Cydia tweak that brings back the simplicity of the iOS 6 app switcher, so when you double-click the Home button, all you get is a horizontal layout showing just the app icons. From there, you can tap on one to open it up or swipe up to force close it.
App Control
If you updated an app on your iPhone and it's acting buggy and unstable, there's a way you can downgrade to older versions of apps on a jailbroken device.
First, you'll need a jailbreak tweak called App Admin, and from there, you can go into the App Store on your iPhone, tap the download button, and you can either select Continue or Downgrade. Selecting Downgrade will give you a list of older versions for that app that you can download to your iPhone.
AirSpeaker
A cool feature of Apple's AirPlay is the ability to stream music wirelessly to AirPlay-compatible speakers without using Bluetooth, which is pretty cool. However, a new tweak allows you to use your own iPhone as an AirPlay-compatible speaker.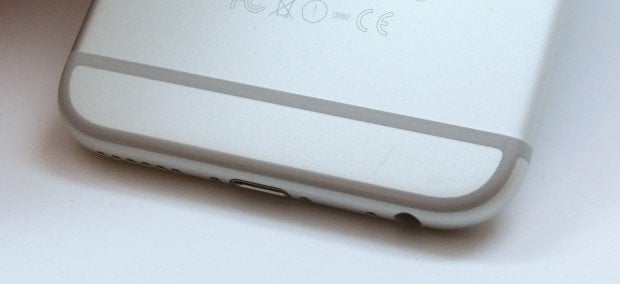 Unlike other jailbreak tweaks that can do something similar, AirSpeaker doesn't require an app to run in order for the feature to work, which is really nice. You'll need to add a repo in Cydia first, though: https://cydia.angelxwind.net/.
It's probably rare that you'll need to use your iPhone as a speaker from another device, but it can come in handy when you need it.
SpotAlarm
Many users argue that having your favorite music play as your alarm clock is a great way to start hating that particular song, but others say that it's a great way to start your day off on the right foot.
With SpotAlarm, you can set any song that's available on Spotify as your alarm sound. You can do this without jailbreaking using Apple Music, but if you don't use Apple Music, then you can use this cool tweak to make it happen.
Treadmill
It's sort of a needless Cydia tweak, but it's a fun way to see how many miles your fingers have scrolled on your iPhone's screen.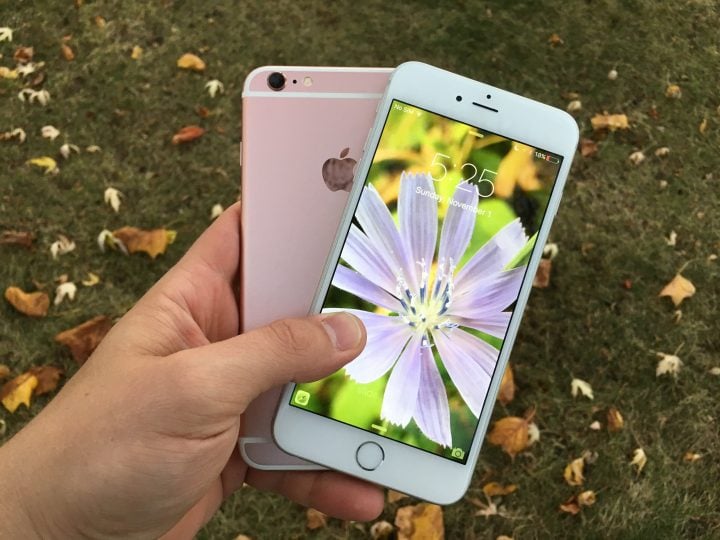 The tweak is called Treadmill, and it can answer a yearning question that many users have: How much distance have my fingers scrolled on my iPhone's screen. This tweak will track that.
Someone did the math and figured out how much he might have scrolled since the original iPhone came out, and it's a pretty startling number.
Grams
A couple of apps have been banned in the App Store that were able to use the 3D Touch display on the iPhone and weigh things, and now you can get that capability in Cydia.
Grams is a weighing app that you can get for your iPhone, and it's easily-accessible from the Control Center, so you can begin weighing things right from the home screen.
It's a neat little tweak that's fun to use, but you'll obviously want to use a real scale for more accurate results.

As an Amazon Associate I earn from qualifying purchases.